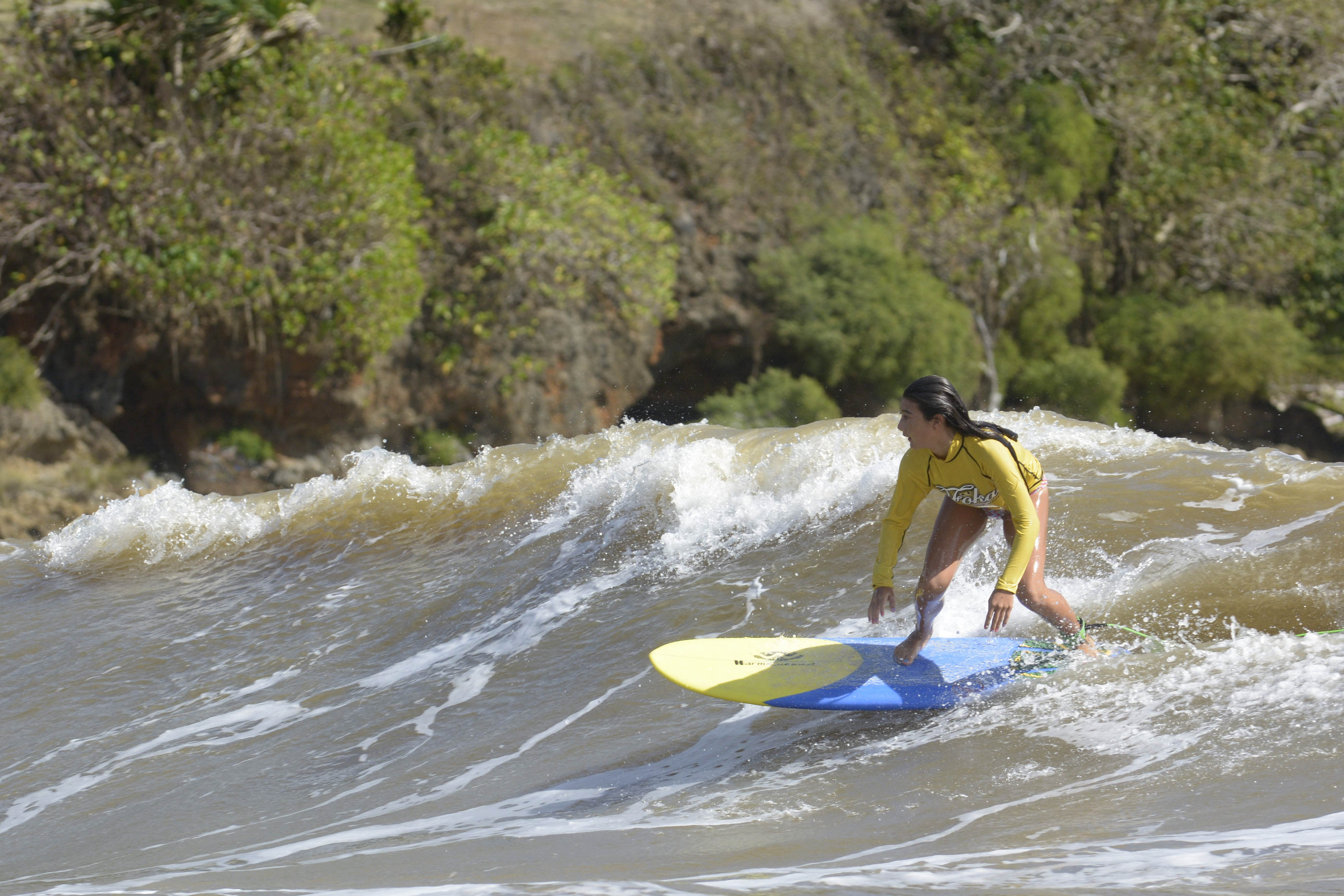 [useful_banner_manager_banner_rotation banners=72,74,79 interval=10 width=120- height=600 orderby=rand]
PRESS RELEASE – The Hafa Surf Series competition at Talofofo Bay was launched in November 2015 by Lotus Surf Shop as a fun filled day of surfing open to the entire family. The concept is based on having fun and competing with other kids/adults of similar ages. The Hafa Surf Series encourages the community to apply their surfing skills and talents as well as learning the fundamentals of surfing.
With support from our other local businesses like Fokai, Ambros, Shimbros and technical assistance from Guam's surfing and bodyboarding federation, Guahan Napu Inc., local residents and visitors can enjoy a day at the surf or spend quality family time at the event. Lotus Surf Shop hopes to inspire and introduce the island's surfing culture to all.
Hafa Surf Series 2 Results at Surfside Beach
5­-8 Year Old Open:
1st – Mia Lee
2nd – Dina Soriano
3rd – Kaya Fitzgerald
4th – Emma Rosen
9­-11 Years Old Boys Shortboard Open:
1st –  Alfred Leon Guerrero
2nd –  Noa Mendiola
3rd –  Taylor Bruch
4th –  Jio Park
9-­11 Years Old Girls Shortboard Open:
1st – Philiciata Rivera
2nd – Rylee Purcell
3rd – Lia Park
12-­14 Years Old Shortboard Open:
1st –  Austia Mendiola
2nd – Irie Fitzgerald
3rd – Minamo Cramer
4th – Angel Lea Aguiular
Youth Longboard:
1st – Noa Mendiola
2nd – Irie Fitzgerald
3rd – Angel Lea Aguilar
4th – Minami Cramer
Ladies Shortbaord/Funboard:
1st –  Irie Fitzgerald
2nd –  Austia Mendiola
3rd – Mae Mendiola
4th – Maile Kloppenburg
Ladies Longboard:
1st  -Angel Lea Aguialr
2nd – Mae Mendiola
3rd – Austia Mendiola
4th – Irie Fitzgerald
Men's Longboard:
1st – Shane Pier
2nd – Jared Gogue
3rd – Kenny Pier
4th – Richmond Arciaga
THANK YOU TO OUR SPONSORS:
FOKAI IND.
GUAHAN NAPU
ALOHA MAID
SHIMBROS.
INARAJAN MAYORS OFFICE
TUMON BAY LOBSTER AND GRILL BBQ
LOTUS SURF SHOP
SURF COMMUNITY
AND TO THE FAMILIES AND FRIENDS OF ALL THE PARTICIPANTS FOR YOUR SUPPORT AND POSITIVE ENCOURAGEMENT.
PHOTO GALLERY BROUGHT TO YOU BY:

Foody's 5 Fun Facts
NFL Fan Edition: Sherwin Paet
DID U KNOW?
Frank 'The Crank' Camacho was a competitive youth golfer in Saipan with dreams of making it to the PGA.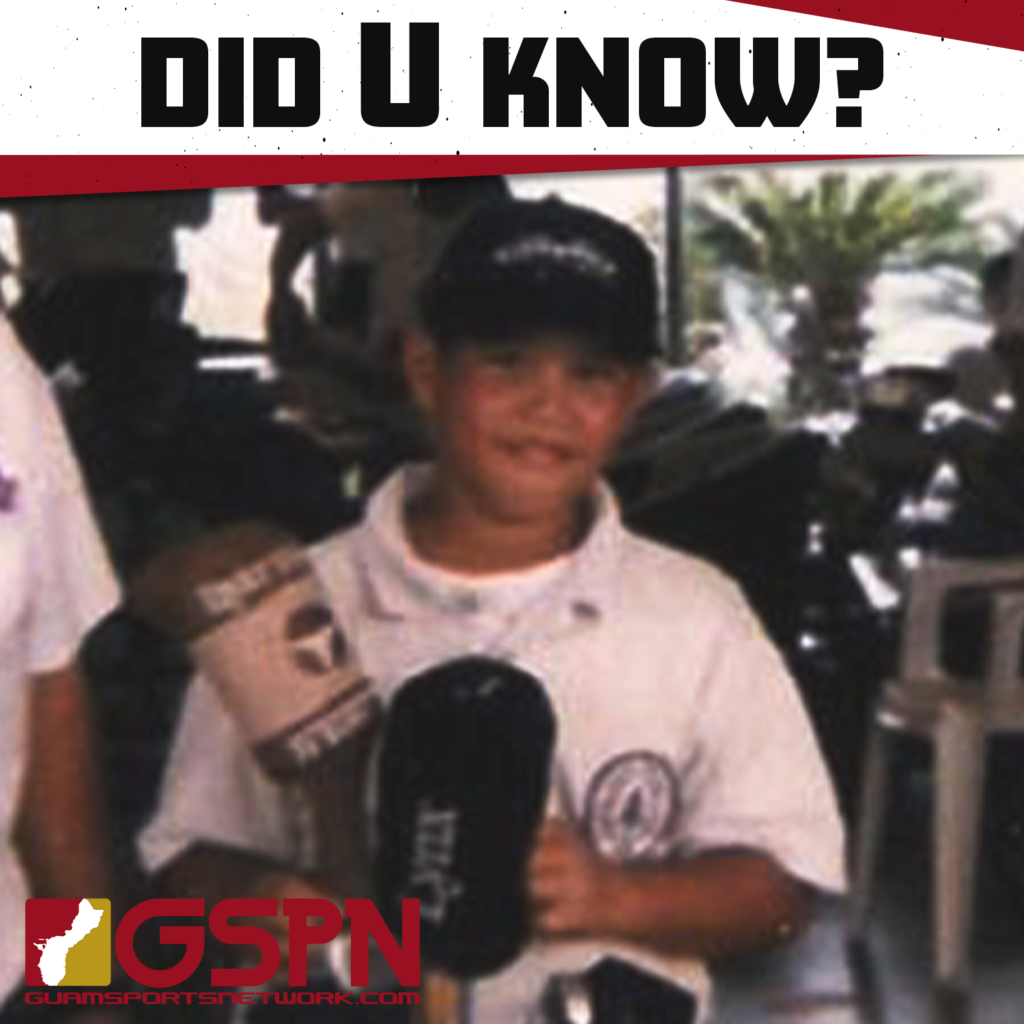 COMING SOON …
ALL SPORTING EVENTS HALTED DUE TO THE CORONAVIRUS ISSUE
QUICK HITS
Brazilian Jiu-jitsu gains another CHamoru black belt.
Johnny-James Lujan earned the honor in Colorado from Professor Tom Lynn, who is also a former US Olympian in taekwondo.
Lujan is the son of Johnny Lujan formerly of Mongmong and Janille Jamero Lujan formerly of Sinajana.