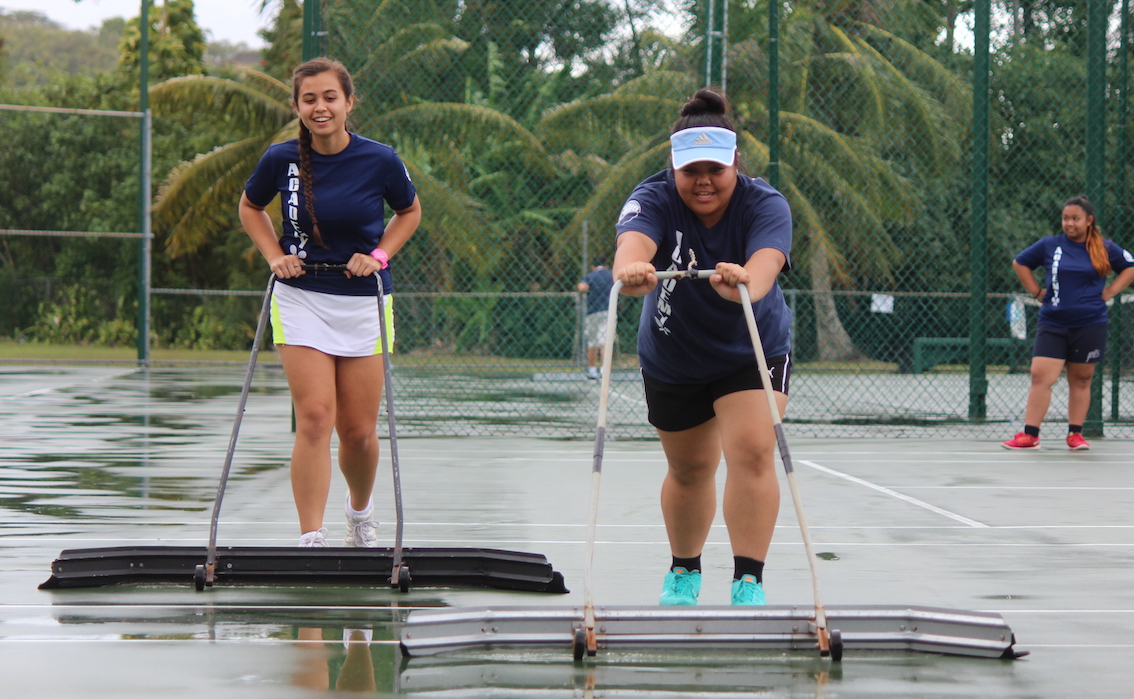 [useful_banner_manager_banner_rotation banners=72,74,79 interval=10 width=120- height=600 orderby=rand]
By Robert Balajadia
The unbeaten showdown Thursday evening between the Academy Cougars (3-0) and the Guam High Panthers (2-0) at the Ninete Tennis Court almost didn't happen thanks to a sudden downpour that drenched the playing field. After the court was swept dry, rain ensued in the latter matches forcing the games postponement.
The scheduled make-up day after both teams agreement is set for Monday, February 1 at 3:30 pm. The game will continue where the girls had left off on the scoresheet.
Only one of the four matches were completed which Guam High won 8-2 in the doubles matches. The Panthers duo Antonia Reyes and Jolene Connelly defeated Cougars Veronica and Sylvia Perez before the rain took over.
The big win was much needed with the Cougars holding leads in the other three games.
Both Cougar singles players Tara Usita-Lee and Victoria Ann Smith were leading 6-3 against their Guam High opponents before the third rain shower impeded the match. Usita-Lee was battling with Guam High's Becky Lee and Smith had the jump on Panther Alyssa Merletti.
The other doubles match was the closest of the four with Cougar sisters Jangle and Mika Alcantara lead 4-3 over Panthers Harmony Yatar and Alexia Brown. The Alcantara sisters battled back from a game down to take the 4-3 advantage.
PHOTO GALLERY BROUGHT TO YOU BY: