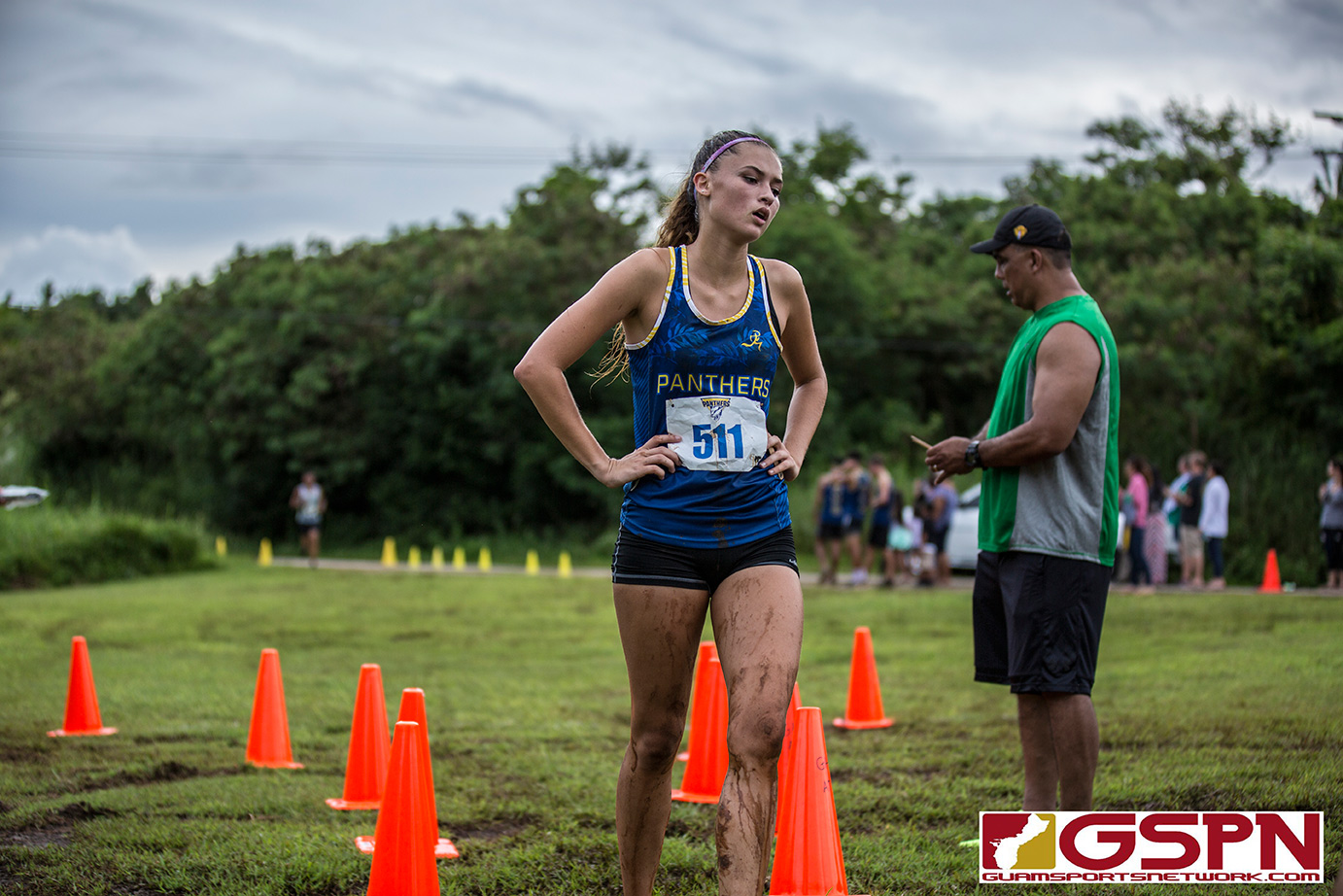 (The following is a story from Guam High Panther running star, and Ms. Earth Guam, Emma Sheedy's journey from her first running event to what is now her senior year of running Cross Country on Guam. Emma is also a reporter for GSPN.)
By Emma Mae Sheedy
In Japan, the spring of 2007, a small girl came up to the start line of the annual Cherry Blossom 5k. At the age of just seven, the young girl had tears running down her face from the feeling of nervousness, as the starter pointed up his gun.
Bang! The gun goes off and that child got lost in the crowd. About 30 minutes later, that same girl came to through the finish line, winning 2nd in her age division. Little did that girl know, that event would change her life.
The young girl in Japan was me, Emma Mae Sheedy.
After that first race I have dedicated my life to running. The feeling of exhaustion coupled with accomplishment had become addicting.
After my first race, I helped begin a Running Club at my John O. Arnn Elementary School in Japan, where we ran for fun every other day. My love for running grew from there. Even without a coach I pushed myself to run further and faster.
I moved to Guam where I began running 5ks every weekend. This is where I truly found myself and the running community. I learned about pacing, training, stretching, timing and more through friends and family that enjoyed running as well.
In the 6th grade, I moved to Germany, where I was able to compete on a community and a Wiesbaden High School Track Team. I was the only middle schooler in the high school league. Having the ability to compete with faster, and more competitive runners made me fall in love with track. Finishing in 2nd or 3rd place in high school track meets as a middle schooler was extremely motivating and made me crave the feeling I get when I win a race.
Once I returned to Guam my 8th grade year, I began Andersen Middle School Cross Country. Competing against other schools every week during the season was a challenge, because I wasn't use to running long distances. My middle school season ended successfully, ranking 4th overall girl in the All-Island Meet.
Over the summer going into my high school year, I met with Guam High School cross country and track Coach Taitano, and I came up with a personal plan for the summer. I ran more miles than I ever had, which wasn't very much compared to now. Going into the High School cross country season, I was beyond excited and I was ready to take on every challenge that came my way.
Over the next three years, I slowly made my way up the All-Island ranking. My freshman year I was 6th; sophomore year I was 8th; junior year I was 4th; and this year I am hoping to keep the trend as top 3.
Finishing my fourth year of cross country, is bitter-sweet. I am the only one on my current team that has been there for four years and the memories I have made with my team during the practices, meets and other times will never be forgotten.
This season I am more educated on the importance of resting and not overtraining. I have really pushed myself this year and made some goals that I wouldn't have even thought about making my freshman year.
I am currently looking forward to competing off island for cross country and track within this next year. I am also staying in contact with college coaches who are interested in having me compete on their team.
This cross country season isn't going to be my last, just my last season with the Guam High School and Coach Taitano. I'm really excited to start a new chapter in competition, I wouldn't have made it this far with Coach Taitano, my family and competitors.

QUICK HITS
Guam MTB National Championship: Edward Oingerang and Jennifer Camacho are your 2023 MTB national champions. Oingerang finished the course in 1:13:24 while Camacho won her second straight title in 54:08.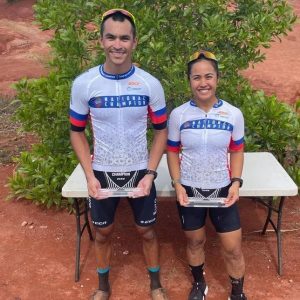 ——————————————
Kobe Miyashita, with St. John's coach Arvin Flores, was named the 2023 IIAAG Middle School Boys Volleyball MVP!