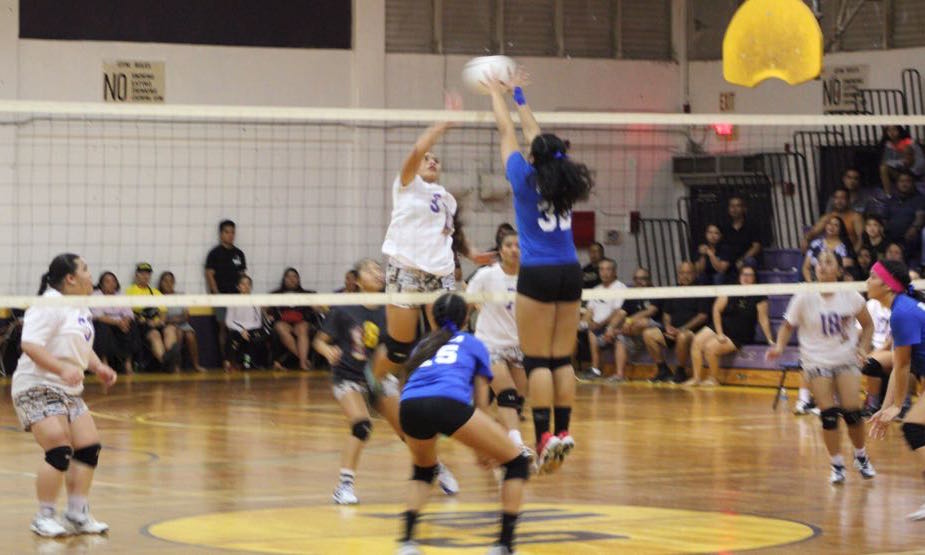 By Patrick Lujan
And then there were none.
The Notre Dame Royals were riding a 13-0 perfect record in the IIAAG Girls Volleyball League before they stepped on to Queen Bobbi Quinata's court Tuesday night.
The Mighty Geckos hung on to win a gut-wrenching 25-13, 21-25, 26-24 win, handing the Royals their first loss of the season and still proving that the historically successful girls volleyball program at GW is still a force to be reckoned with.
"I told my team that I can take them to the top, they just have to do the work," said coach Quinata, the winningest coach in Guam girls volleyball history.
"We started off our season with three early losses so this really means a lot to us," said junior middle blocker Evita Laguana, who was the Wendy's Player of the Game with seven kills and five blocks. "It feels really good. We practiced really hard especially for this game."
"That's volleyball man," said ND interim head coach Art Stanley. "That's two good teams that do what they do in their own respective way and the better team won today. (The Geckos) did what they do. They play tough and hard nosed volleyball and you can't hope to win against them. You got to go get it."
After rolling to a 13-0 record, the Royals played flat in the first set, dropping their worst set of the season at 25-13. Their high-powered offense started to show signs of life midway through the second set, giving them breath and a 25-21 set win.
The deciding set was like a heavyweight fight as both sides threw big blows. ND actually had game point at 24-23 before the Geckos somehow pulled out an improbable comeback, taking the last three points and ending the night on a Royals unforced error.
"Our goal is not to go undefeated," Stanley added. "We get no extra points (for being undefeated) going into the playoffs. It's to win first place in our pool. Although it hurts and stings, we don't hang our hats on the regular season. It's a reminder that our girls need to work a little bit harder and finish games."
GAME FLOW
After a feeling out process early in the first set, GW's Laguana and senior outside hitter Callia Concepcion controlled the net that allowed the Geckos to get out to a comfortable 16-9 lead. ND couldn't recover from the hole as the two GW stars combined for seven kills in the opener. It didn't help that the Royals passing was not on their usual crisp game, resulting in 10 unforced errors.
It looked like it was going to be a clean sweep for the Geckos as they raced out to an 8-1 lead in the second set. It was Laguana, again, coming up big at the net, making her presence felt with a couple of huge blocks on league MVP candidate Carlie Quinata.
ND finally found its formidable game midset and slowly chipped away at the lead. DavieRae LeFever sparked the offense with back-to-back aces while junior sensations Quinata and Brianne Leon Guerrero started to get their stroke going from the outside. Leon Guerrero's fourth kill of the set actually gave the Royals their first lead at 18-17. Quinata did the rest down the stretch, clinching the set with a kill down the line at 25-21.
The final set saw ten ties with the largest lead coming at 19-15 for GW on a Concepcion kill through a double team wall. Leon Guerrero did all she could to keep the Royals in play with seven kills and three aces. Her last ace gave ND game point at 24-23, but the Royals errors was the difference. A total of 13 errors did them in.
The Notre Dame JV team remained undefeated at 15-0 with a three-setter as well over GW 25-17, 23-25, 25-16.
1st SET (GW 25-13)
Unforced errors: ND 10, GW 4. Service errors: ND 1, GW 3. Kills: ND 3 (Anulao 2, Leon Guerrero), GW 10 (Laguana 4, Concepcion 3, Santos, Cruz, Afaisen). Aces: ND 1 (Anulao), GW 3 (Afaisen, Cruz, Castro). Blocks: ND 1 (Leon Guerrero), GW 1 (Laguana).
2nd SET (ND 25-21)
Unforced errors: ND 7, GW 5. Service errors: ND 3, GW 3. Kills ND 12 (Quinata 5, Leon Guerrero 4, LeFever 2, Anulao), GW 7 (Concepcion 3, Laguana 2, Castro 2). Aces: ND 5 (LeFever 2, Kier 2, Anulao), GW 2 (Castro, Laguana). Blocks: ND 1 (Kier), GW 2 (Laguana 2).
3rd SET (GW 26-24)
Unforced errors: ND 8, GW 4. Service errors: ND 5, GW 2. Kills: ND 13 (Leon Guerrero 7, Quinata 2, LeFever 2, Anulao 2), GW 9 (Concepcion 4, Santos 3, Afaisen, Laguana). Aces: ND 4 (Leon Guerrero 3, LeFever), GW 2 (Cruz 2). Blocks: ND 1 (Anulao), GW 2 (Laguana 2). Referees: Quitugua, Mesngon. T: 1:18
PHOTO GALLERY BROUGHT TO YOU BY: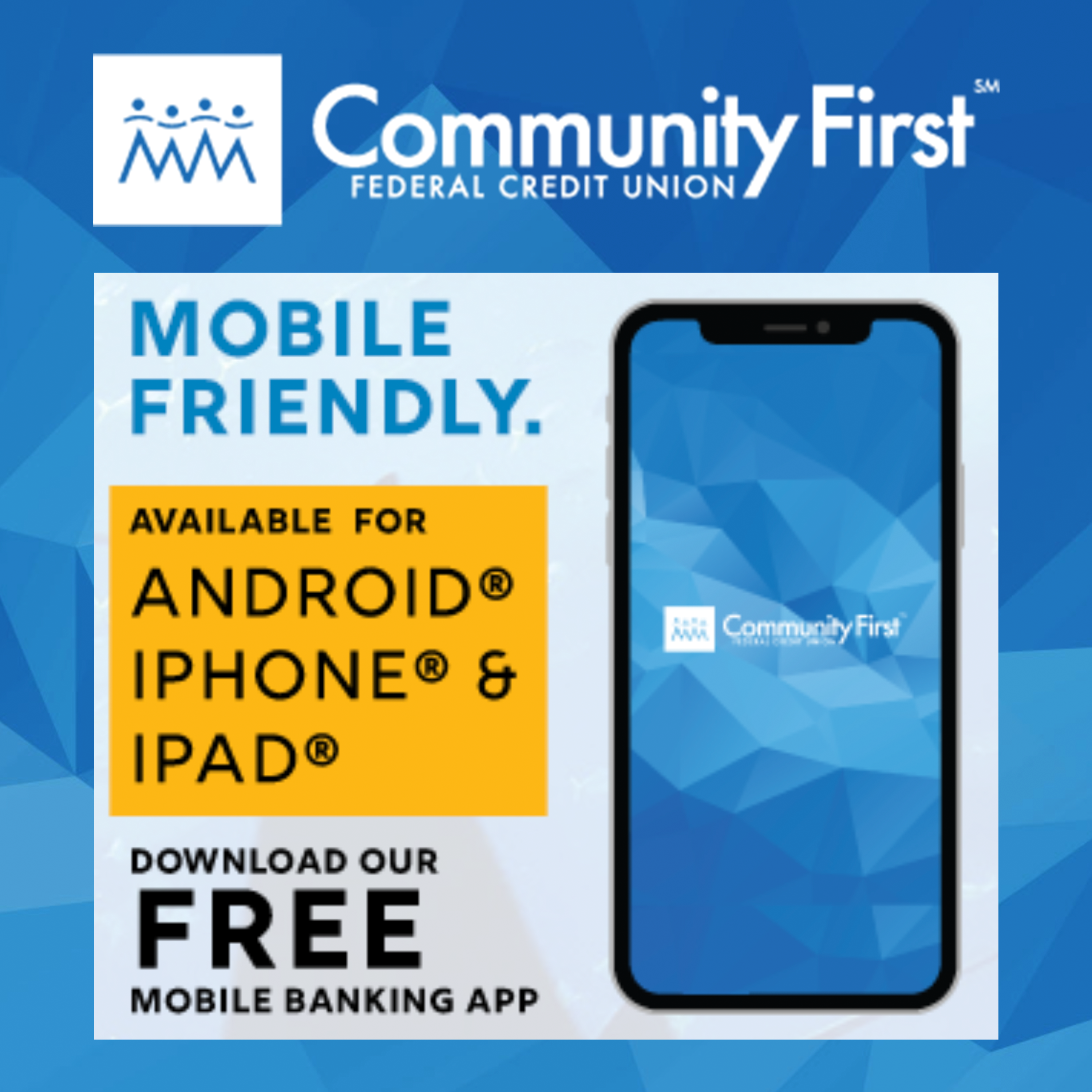 GPS Sports Calendar
SU

MO

TU

WE

TH

FR

SA
Events for November
1st
04:30 PM - 08:00 PM
JFK
05:30 PM - 08:00 PM
Various
05:30 PM - 08:00 PM
Various
Events for December
2nd
09:00 AM - 05:00 PM
FD Phoenix Center
10:00 AM - 03:00 PM
Various
10:00 AM - 04:00 PM
Various
Events for December
3rd
06:00 AM - 08:00 AM
Hilton Hotel
Events for December
4th
04:15 PM - 06:30 PM
Various
04:30 PM - 08:00 PM
GW Field
05:00 PM - 07:00 PM
Okkodo
Events for December
5th
04:00 PM - 06:00 PM
Various
05:00 PM - 08:00 PM
Various
06:00 PM - 08:00 PM
TBA
Events for December
5th
No Events
Events for December
7th
04:00 PM - 06:00 PM
Various
04:15 PM - 06:30 PM
TBA
Events for December
8th
05:00 PM - 08:00 PM
Various
Events for December
9th
Events for December
10th
05:00 AM - 09:00 AM
Skinner's Plaza, Hagatna
09:00 AM - 05:00 PM
UOG Field
Events for December
11th
04:00 PM - 06:00 PM
Father Duenas
04:15 PM - 06:30 PM
Various
Events for December
12th
04:00 PM - 06:00 PM
Various
05:00 PM - 08:00 PM
Various
Events for December
12th
No Events
Events for December
14th
04:00 PM - 06:00 PM
Various
04:15 PM - 08:00 PM
TBA
Events for December
15th
05:00 PM - 08:00 PM
Various
05:30 PM - 09:00 PM
TBA
Events for December
16th
08:00 AM - 04:00 PM
10:00 AM - 03:00 PM
Various
10:00 AM - 04:00 PM
Various
Events for December
16th
No Events
Events for December
18th
04:30 PM - 06:00 PM
Harvest Christian Academy
Events for December
19th
04:00 PM - 06:00 PM
Various
05:00 PM - 08:00 PM
Various
Events for December
19th
No Events
Events for December
21st
04:00 PM - 06:00 PM
TBA
Events for December
22nd
05:00 PM - 08:00 PM
Various
Events for December
23rd
10:00 AM - 04:00 PM
Various
04:00 PM - 10:00 PM
Okkodo
Events for December
23rd
No Events
Events for December
24th
No Events
Events for December
25th
No Events
Events for December
27th
05:30 PM - 07:00 PM
TBA
Events for December
27th
No Events
Events for December
29th
05:30 PM - 09:00 PM
TBA
Events for December
29th
No Events
31

1

2

3

4

5

6
Events for December
30th
No Events