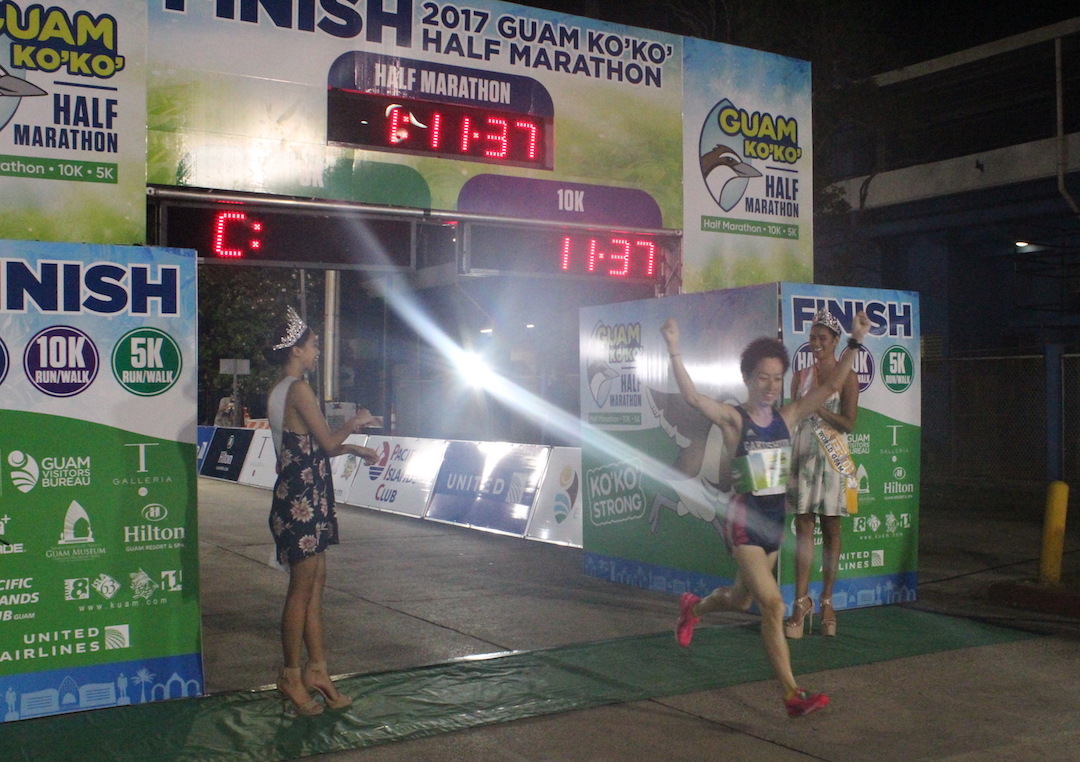 By Robert Balajadia
The 2017 Ko'ko' Road Race Half Marathon, 10k and 5k debuted it's new starting and finishing point in the island's capital ofHagatna early Sunday morning. Stealing the show were visiting runners from Japan who set new course records in both the male and female divisions.
Japan's Shota Fujimura clocked in a speedy 1:11:40 to earn the first place nod while fellow countryman Taisuke Ueda came in close behind at 1:12:54. The first local finisher was Ryan Matienzo, who came in 5th place at 1:18:44.
Matienzo didn't reach his goal and a lot gave credit to the speedy Japan runners for their performance.
"Mentally I came in 110%, but my body wasn't at the same level. I tried to keep up with the Japan runners, but eventually I had to slow up and go at my own pace. I just couldn't catch it; there was something really missing from me out there and maybe it was the training and I was too excited," said Matienzo.
Matienzo also said that the heat was bearing down on the run even though the course featured a flatter, more straight forward style.
"It was flat, but it still wasn't easy. The headwind on the way back was tough. And that heat, oh my gosh. I was hoping that it was going to rain to cool us off," laughed Matienzo.
First female finisher Toshika Yoshikawa blazed through the course, finishing 1:27:24. Guam's fast females rounded out the top three as Laura Nadeau finished 1:34:13 and Kristina Ingvarsson clocked in at 1:42:18.
Check out the Top 5 finishers in each category below!
HALF MARATHON Male
| Rank | Time | Bib | Name |
| --- | --- | --- | --- |
| 1st | 1:11:40 | 63 | SHOTA FUJIMURA |
| 2nd | 1:12:54 | 1 | TAISUKE UEDA |
| 3rd | 1:17:06 | 67 | IKURU MANASE |
| 4th | 1:18:13 | 33 | Tomoya Tabuchi |
| 5th | 1:18:44 | 5 | Ryan Matienzo |
HALF MARATHON Female
| Rank | Time | Bib | Name |
| --- | --- | --- | --- |
| 1st | 1:27:24 | 31 | Toshiko Yoshikawa |
| 2nd | 1:34:13 | 9 | Laura Nadeau |
| 3rd | 1:42:18 | 10 | Kristina Ingvarsson |
| 4th | 1:46:03 | 587 | Yumika Sugahara |
| 5th | 1:46:52 | 118 | MIYUKI ATSUTA |
10K Male
| Rank | Time | Bib | Name |
| --- | --- | --- | --- |
| 1st | 35:39 | 1006 | HISAO SEKIGUCHI |
| 2nd | 40:44 | 1318 | Derek Mandell |
| 3rd | 44:30 | 1001 | KEIICHI UEDA |
| 4th | 44:38 | 1217 | HAKSIK GO |
| 5th | 45:36 | 1045 | Tyler Atoigue |
10K Female
| Rank | Time | Bib | Name |
| --- | --- | --- | --- |
| 1st | 41:42 | 1249 | Sunok Hwang |
| 2nd | 43:46 | 1233 | Yumiko Hansen |
| 3rd | 46:32 | 1588 | Kate Guerrero |
| 4th | 48:54 | 1513 | Aya Vessels |
| 5th | 49:07 | 1241 | Meghan Hickey |
5K Male
| Rank | Time | Bib | Name |
| --- | --- | --- | --- |
| 1st | 17:28 | 2625 | Isaac Ventura |
| 2nd | 17:44 | 2013 | Kenta Togashi |
| 3rd | 18:18 | 2338 | Joshua Ilustre |
| 4th | 18:30 | 2120 | Justin Berroya |
| 5th | 19:39 | 2194 | Zachary Criss |
5K Female
| Rank | Time | Bib | Name |
| --- | --- | --- | --- |
| 1st | 20:55 | 2195 | Genina Criss |
| 2nd | 24:15 | 2386 | Caroline Castillo |
| 3rd | 24:17 | 2623 | Rowena Vega-Castro |
| 4th | 24:38 | 2667 | AIRI INOUE |
| 5th | 24:38 | 2595 | Chasity Tenorio |
PHOTO GALLERY BROUGHT TO YOU BY: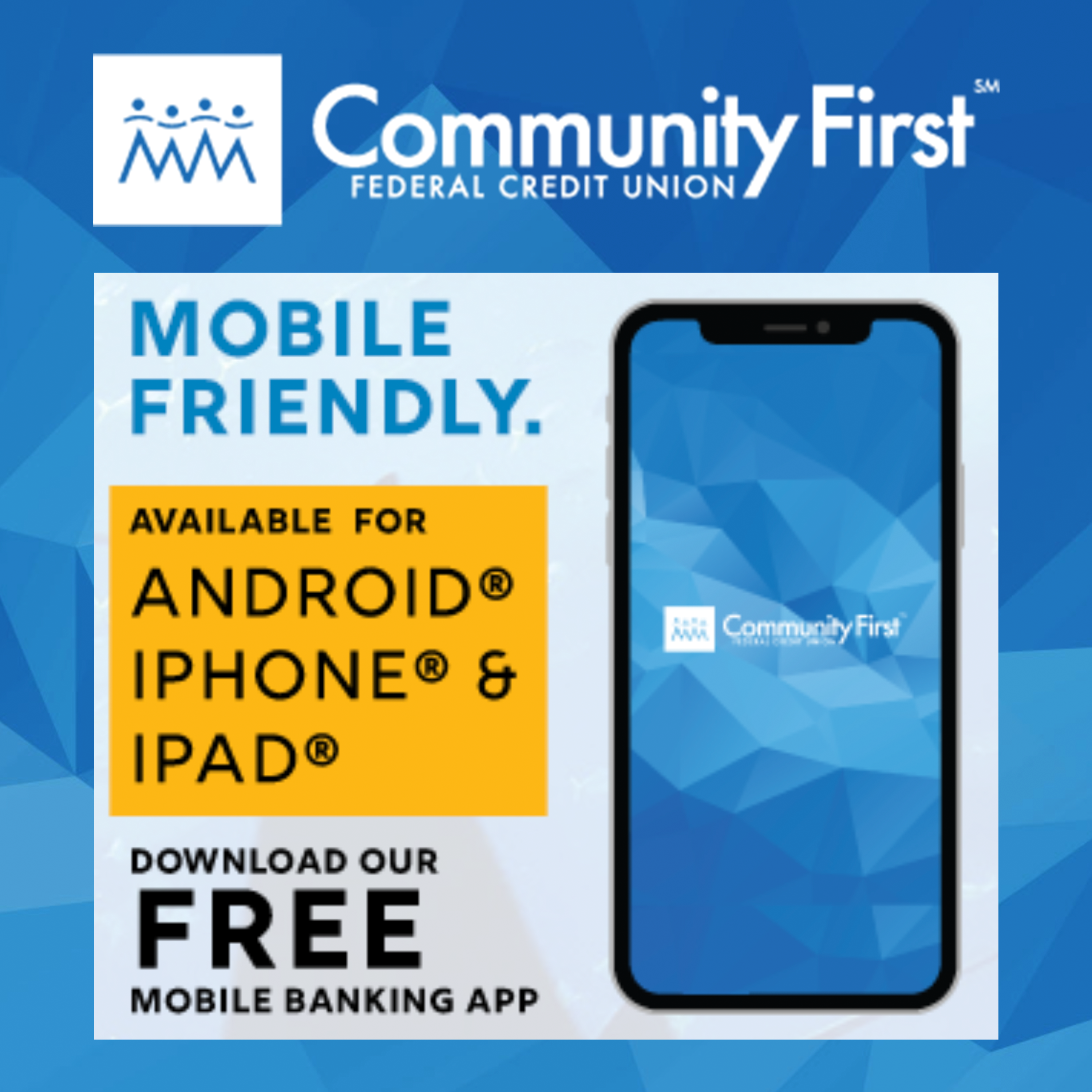 GPS Sports Calendar
SU

MO

TU

WE

TH

FR

SA
Events for November
1st
04:30 PM - 06:00 PM
Various
05:30 PM - 09:00 PM
Various
05:30 PM - 08:30 PM
Okkodo
Events for December
2nd
05:30 PM - 09:00 PM
Custom Fitness
06:00 PM - 08:00 PM
Various
Events for December
3rd
06:00 AM - 09:00 AM
Angel Santos Park
09:00 AM - 04:30 PM
UOG Field
09:00 PM - 12:00 PM
MOA Arena
Events for December
3rd
No Events
Events for December
5th
04:00 PM - 06:00 PM
Various
05:30 PM - 09:00 PM
Various
06:30 PM - 09:00 PM
UOG Calvo Field House
Events for December
6th
05:30 PM - 08:30 PM
GW Field
06:00 PM - 08:00 PM
TBA
Events for December
7th
04:00 PM - 06:00 PM
Various
05:30 PM - 08:30 PM
Various
06:30 PM - 09:00 PM
UOG Calvo Field House
Events for December
7th
No Events
Events for December
9th
04:30 PM - 06:00 PM
Two Lovers Road
04:30 PM - 08:00 PM
GW Field
05:30 PM - 09:00 PM
TBA
Events for December
10th
06:00 AM - 08:00 AM
Umatac
09:00 AM - 12:00 PM
GW Field
Events for December
10th
No Events
Events for December
12th
04:00 PM - 06:00 PM
Various
05:30 PM - 09:00 PM
TBA
Events for December
13th
04:00 PM - 09:00 PM
Guam High
04:30 PM - 06:30 PM
Academy
05:30 PM - 09:00 PM
Various
Events for December
14th
04:00 PM - 06:00 PM
Various
05:30 PM - 08:30 PM
GW Field
Events for December
14th
No Events
Events for December
15th
No Events
Events for December
17th
04:00 PM - 08:00 PM
GW Field
18

19

20

21

22

23

24
Events for December
17th
No Events
Events for December
18th
No Events
Events for December
19th
No Events
Events for December
20th
No Events
Events for December
21st
No Events
Events for December
22nd
No Events
Events for December
23rd
No Events
25

26

27

28

29

30

31
Events for December
24th
No Events
Events for December
25th
No Events
Events for December
26th
No Events
Events for December
27th
No Events
Events for December
28th
No Events
Events for December
29th
No Events
Events for December
30th
No Events
1

2

3

4

5

6

7