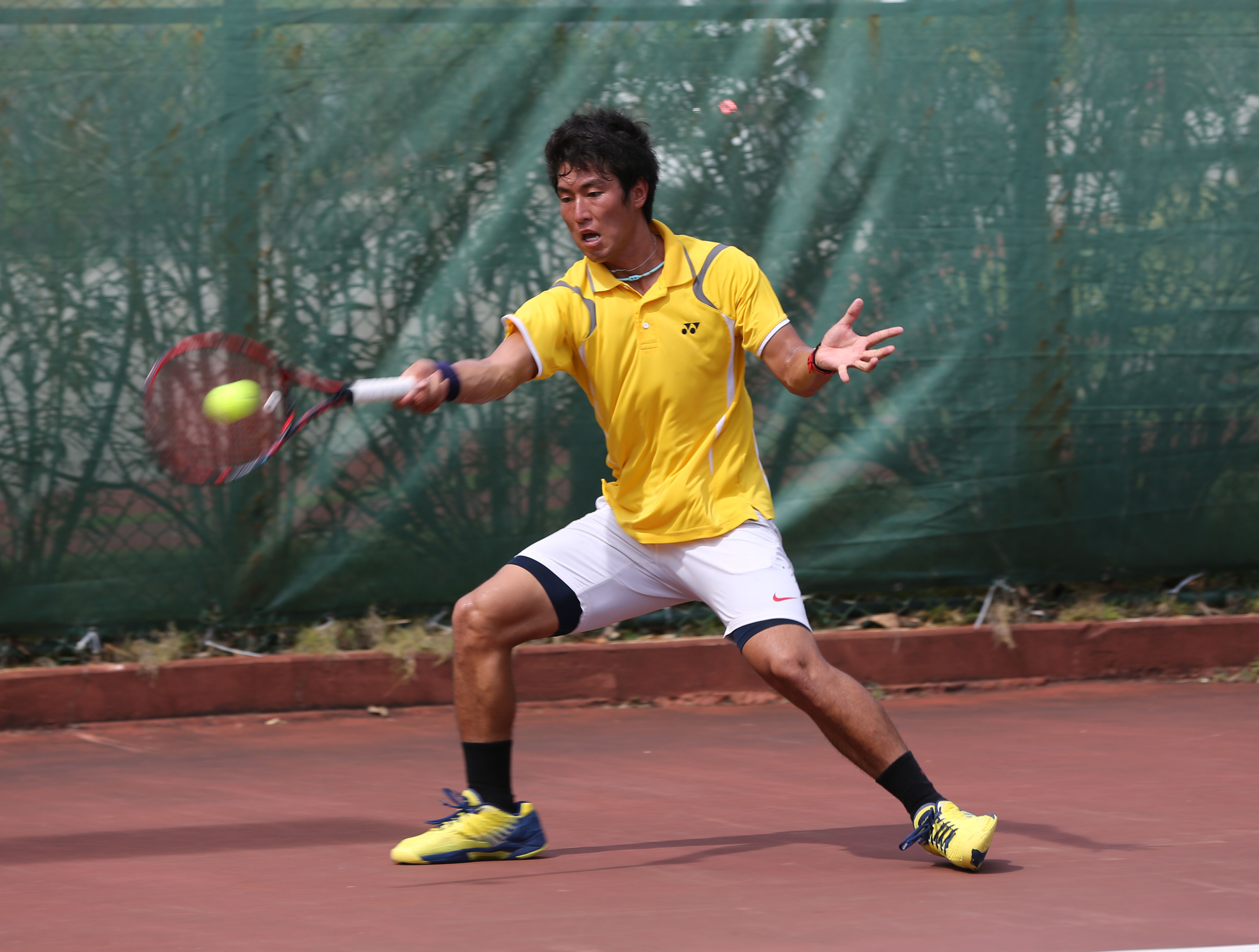 PRESS RELEASE – Eight winners from the weekend's qualifying draw of the 2017 King's Guam Futures, an ITF Pro Circuit event presented by Docomo Pacific and Hilton Guam Resort & Spa have been placed in the main draw set to begin Monday at the Hilton tennis courts.
Unranked Jesse Delaney of Australia managed to cruise through qualifying rounds, upsetting qualifying draw No. 2 seed Kento Tagashira of Japan, ranked No. 1925 in the world, 6-2, 6-2 Sunday morning after first defeating Japan's Tetsuro Habusawa 6-2, 6-0 Saturday morning.
Qualifying draw No. 1 seed Kazuki Nishiwaki of Japan is in the main draw with a 6-2, 6-2 win on Sunday over compatriot Kennosuke Nouchi.
Qualifying draw No. 3 seed Nicholas Reyes of the United States needed three sets to dispatch Kenta Kurita of Japan 4-6, 6-3, 7-5 to advance to the main draw. Kurita had defeated Guam's Camden Camacho 6-1, 6-3 to set up the match with Reyes.
Japan's Yuki Nakamura advanced to the main draw with a 6-4, 2-6, 6-4 win over Kazuki Shimizu Saturday afternoon.
Australia's Steven Goh claimed his spot in the main draw with a 6-4, 6-2 win over Japan's Daiki Kato. Kato earlier defeated Jacob Lagman of the Philippines 6-2, 6-2 Saturday morning to play against Goh.
Japan's Daisuke Sumizawa needed three sets to defeat the United States' Joseph Van Meter 4-6, 6-4, 6-2 for a spot in the main draw.
Masayoshi Ono of Japan only allowed one game against him en route to the main draw – first defeating Guam's Derek Okuhama 6-0, 6-1 and next defeating compatriot Tomokazu Furukawa 6-0, 6-0.
Hong Kong's Per Nordstrom booked his ticket to the main draw with a 6-1, 6-2 win over Guam's Emil Christian Penafiel.
The main draw is set to begin at 10 a.m. Monday featuring wild card Chris Cajigan of the Northern Mariana Islands against New Zealand's Alex Hunt on Court No. 1. Also at 10 a.m. will be singles matches between No. 6 Connor Farren of the United States against qualifier Sumizawa on Court No. 5 and Nordstrom taking on Japan's Keisuke Numajiri on Court No. 4.
Doubles action begins no earlier than 11:30 a.m. with the tandem of Great Britain's Alexis Cantor and Switzerland's Luca Castelnuovo taking on Japanese duo Masaki Osafune and Naru Shirafuji.
For information about the tournament or to view match schedules, visit http://www.itftennis.com/procircuit/tournaments/men's-tournament/info.aspx?tournamentid=1100040260
All matches will be played at the Hilton tennis courts.
PHOTO GALLERY BROUGHT TO YOU BY:

QUICK HITS
The Figo Islanders 40s women's softball team took gold in the Senior Softball World Championship in Las Vegas. Figo came out of the loser's bracket and beat the Arizona Belles 17-3 in the AA division championship game Sunday afternoon.
Other Guam teams that played in the 40s tournament were: Team SOTTA (women's) and Bud Light Guam, Friars 671 and Sindalun Guahan (men's).
Sindalu finished a respectable 4th out of 24 AAA division teams.