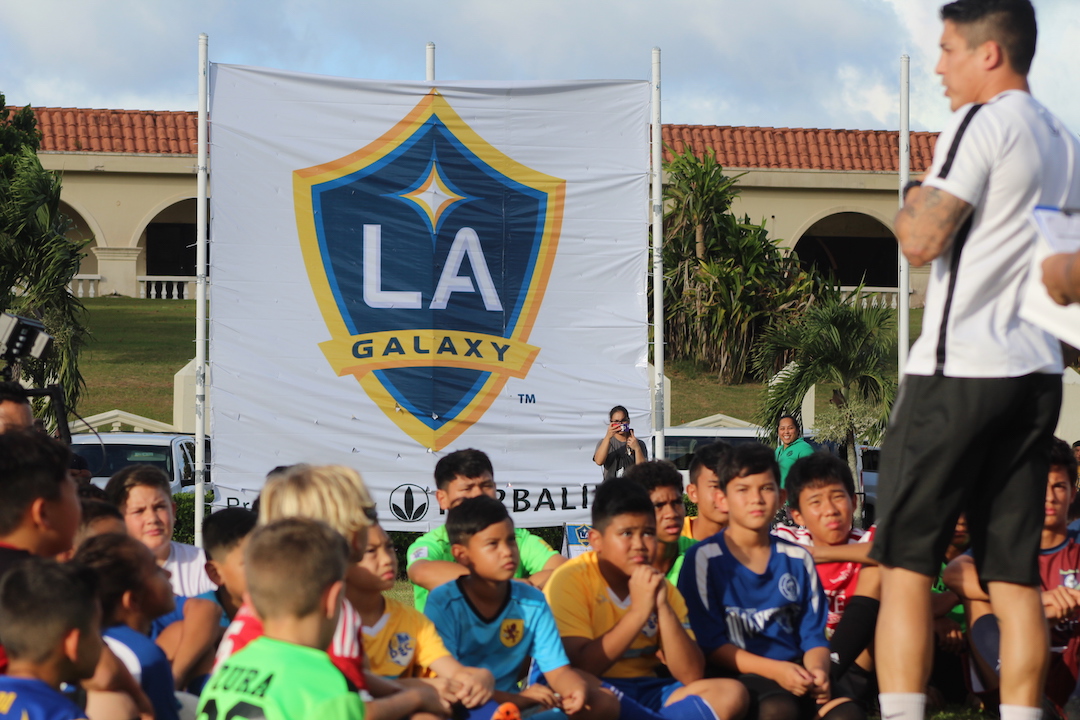 By Robert Balajadia
Guam's youth soccer players got a first hand experience of what it's like to truly train like a professional soccer player Tuesday as the LA Galaxy Youth Soccer Camp, presented by Herbalife, kicked off at Adelup. 150 kids were separated into three fields based on age and intermediate and advanced skill levels.
Zes Futbol Club's (FZC) and Guam's own professional soccer player Jonah Romero was the mastermind who put together the event and his intention was clear, elevate the level of training Guam's youth go through. And with that, Romero set a high standard by bringing in Major League Soccers (MLS) most prominent team in the Galaxy.
"The biggest takeaway I want from these kids is to understand there is a higher level and I want them to raise the standard. I want them to know what it's like to be under a professional coach and under a professional atmosphere. If you ask all these kids what their goal is, it's to be a professional soccer player, but they aren't being trained the way the need be trained to get to the next level," said Romero.
Romero has been running a similar style of training with ZFC as far as training like a professional. The camp was open to any kids who fit the age requirement, and he's extending the invite to come and train like a pro with Zes FC.
"You've got to be out here everyday touching the ball. We're so many hours behind the other countries in soccer that the kids need to have opportunities like this and be under good coaches. They need to have coaches who've played at high levels so they know the type of intensity they need to be training at and the quality of work they need to bring day in and day out," added Romero.
From the Galaxy to Guam
Guam's direct tie to the LA Galaxy was in former Galaxy defender AJ Dela Garza, who also played for the Matao. The indirect tie, where the idea had spawned, came over the summer when a handful of Guam soccer players hit LA for training with their parents. The Guam players and parents in LA got in touch the Galaxy's Senior Manager of Camps and Clinics Wes Meadows to set up the visit.
"There seemed to be a lot of interest and support and that only grew as the date grew closer," said Meadows on coming to Guam. "There's been a great deal of participation from the kids."
Online registration for the camp was kept to a minimum of 150 kids to allow Wes and fellow staff members Chris Howe, Zach Wells and Oka Nikolov for more devoted coaching. Romero already has big plans for future camps as he's intent on running one at least once a year.
As far as what was in store for Day 1, the coaching staff wasn't holding back on drills.
"We try to mimic all the training we do around the LA Galaxy training. In being the most successful club in the US, we try to expand training the youth much like we do on the professional level. Three days may seem like a lot of time, but it really isn't. We're going to show these kids things they haven't seen and hope they learn something they can use as they advance in their careers," added Wes.
The Camp will also offer a session with parents on the final day to properly equip them the tools to get their kids ready for collegiate level soccer. The Camp will run through the next two days, wrapping up on Thursday.
PHOTO GALLERY BROUGHT TO YOU BY:

Athletes Birthdays by W5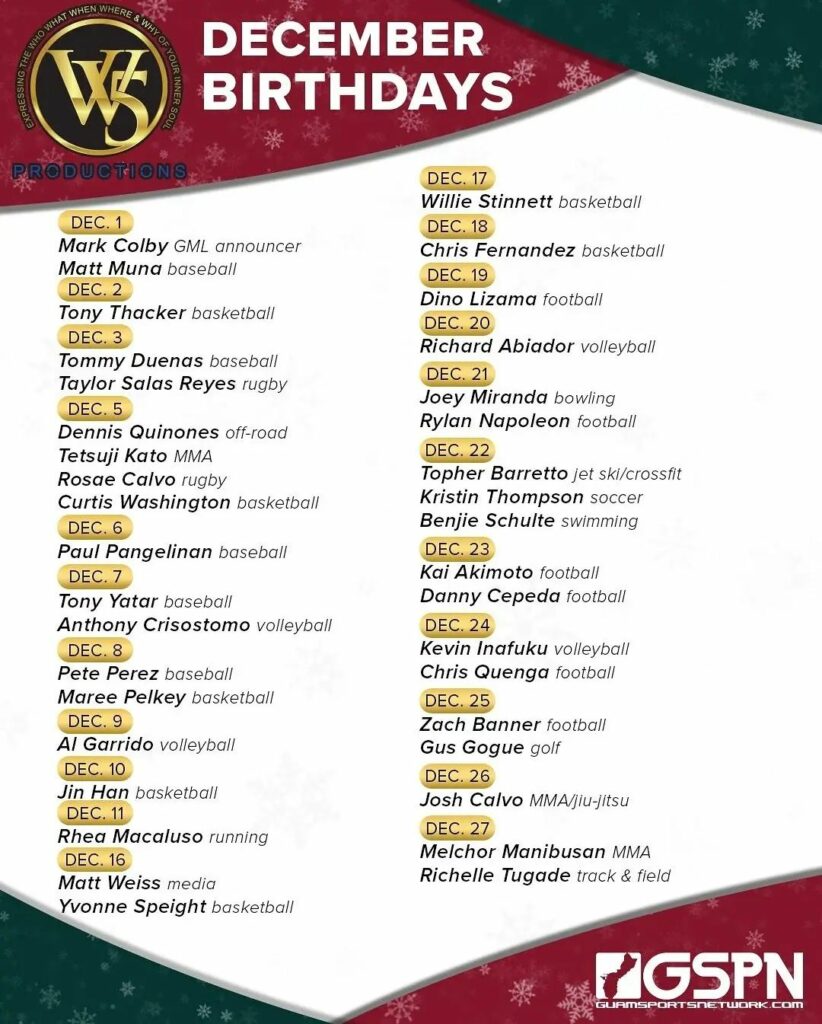 GPS Sports Calendar
SU

MO

TU

WE

TH

FR

SA
Events for December
5th
No Events
Events for December
6th
Events for December
7th
Events for December
8th
No Events
Events for December
9th
Events for December
10th
Events for December
11th
06:00 AM - 08:00 AM
Umatac
Events for December
12th
No Events
Events for December
13th
No Events
Events for December
14th
No Events
Events for December
15th
No Events
Events for December
16th
Events for December
17th
Events for December
18th
19

20

21

22

23

24

25
Events for December
19th
No Events
Events for December
20th
No Events
Events for December
21st
No Events
Events for December
22nd
No Events
Events for December
23rd
No Events
Events for December
24th
No Events
Events for December
25th
No Events
26

27

28

29

30

31

1
Events for December
26th
No Events
Events for December
27th
No Events
Events for December
28th
No Events
Events for December
29th
No Events
Events for December
30th
No Events
Events for December
31st
No Events
National Guard Athletes
Scott Eclavea
Scott Eclavea is a jiu-jitsu black belt and an accomplished MMA fighter. The Guard has given him an outlet in combatives to display his martial art skills, where he's become a head instructor for that program. Eclavea has served since coming out of high school and the Guard has only changed his life for the better.
COMING SOON …
LIVE FOOTBALL ON GSPN
Championship Game – FD vs Guam High @ 7 pm
GSPN Preseason Basketball Tournament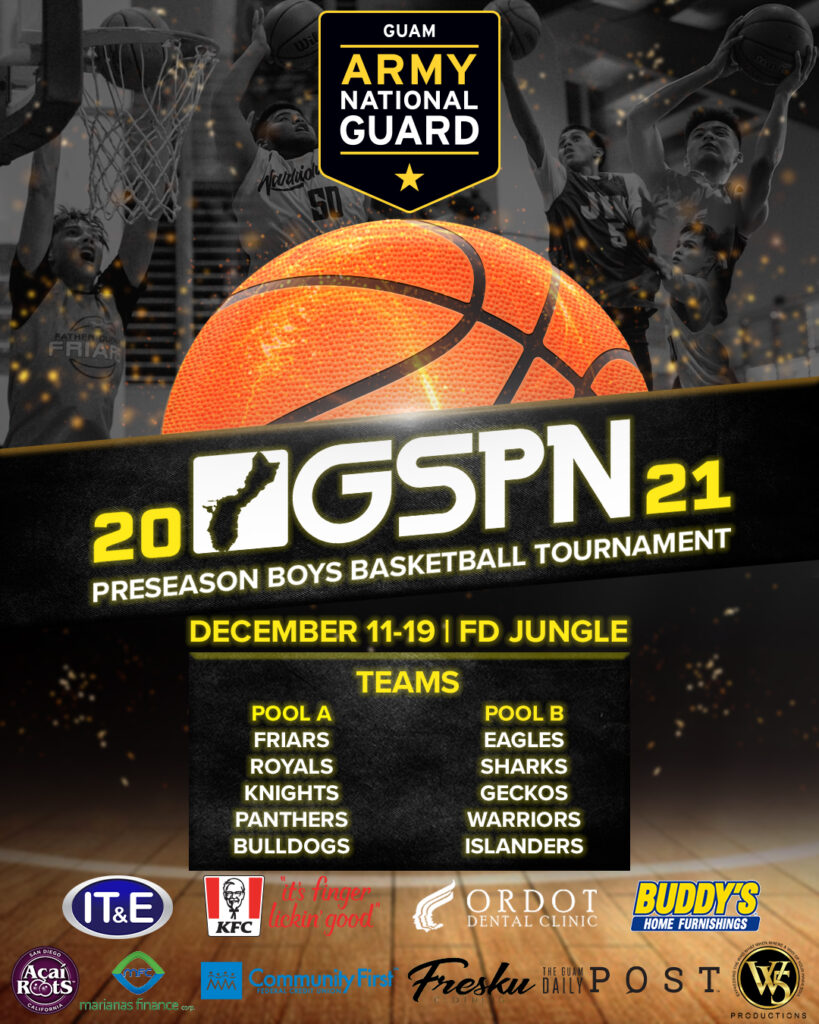 QUICK HITS
Robert Artero Maley recently captured the 182-lb. division of the Costa Mesa Classic, winning via pin in 4 out of 5 matches. Robert is a 4-year varsity wrestler at San Clemente HS (Tritons) and is currently ranked 15th in California's high school scene. He is the son of Jacque Artero Maley (AOLG 1991).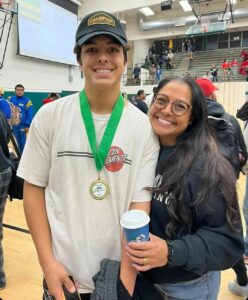 ——————————————–
Pat Taitano and Rich Abiador, teammates on the 1995 SPG volleyball team, have led their high school girls volleyball teams to the Washington State Championships in Yakima, Wa.
Taitano coaches Mt. Rainier High while Abiador leads North Creek High.
There for support is Dr. Mark Perez, a health professor at Central Washington University and a former UOG volleyball player.