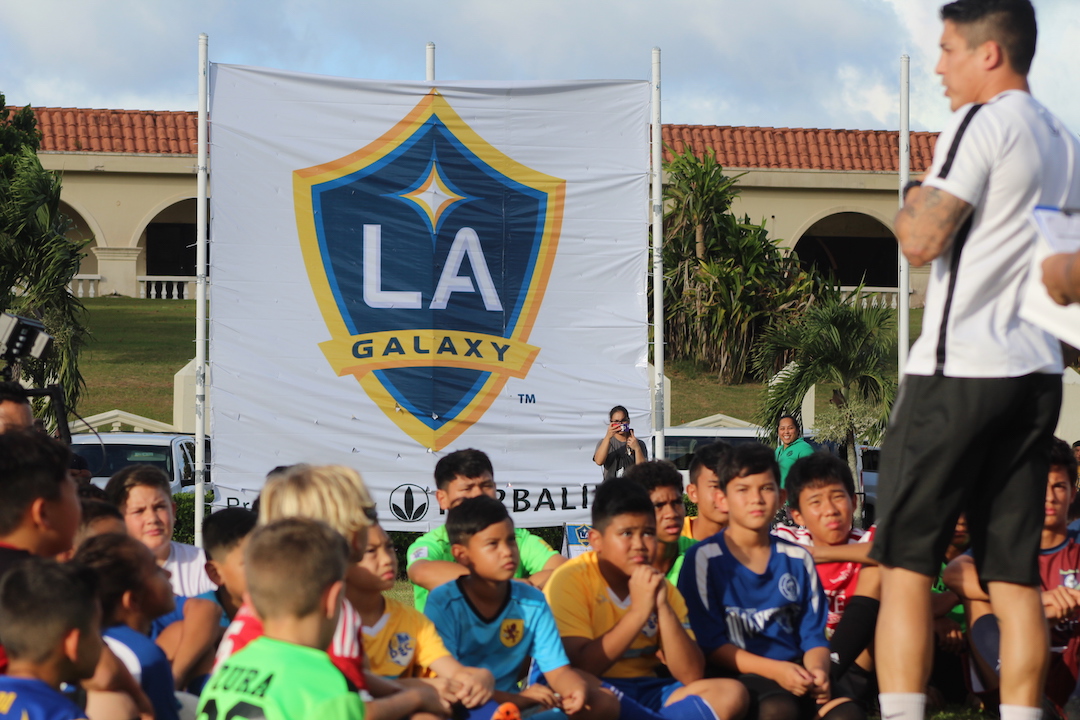 By Robert Balajadia
Guam's youth soccer players got a first hand experience of what it's like to truly train like a professional soccer player Tuesday as the LA Galaxy Youth Soccer Camp, presented by Herbalife, kicked off at Adelup. 150 kids were separated into three fields based on age and intermediate and advanced skill levels.
Zes Futbol Club's (FZC) and Guam's own professional soccer player Jonah Romero was the mastermind who put together the event and his intention was clear, elevate the level of training Guam's youth go through. And with that, Romero set a high standard by bringing in Major League Soccers (MLS) most prominent team in the Galaxy.
"The biggest takeaway I want from these kids is to understand there is a higher level and I want them to raise the standard. I want them to know what it's like to be under a professional coach and under a professional atmosphere. If you ask all these kids what their goal is, it's to be a professional soccer player, but they aren't being trained the way the need be trained to get to the next level," said Romero.
Romero has been running a similar style of training with ZFC as far as training like a professional. The camp was open to any kids who fit the age requirement, and he's extending the invite to come and train like a pro with Zes FC.
"You've got to be out here everyday touching the ball. We're so many hours behind the other countries in soccer that the kids need to have opportunities like this and be under good coaches. They need to have coaches who've played at high levels so they know the type of intensity they need to be training at and the quality of work they need to bring day in and day out," added Romero.
From the Galaxy to Guam
Guam's direct tie to the LA Galaxy was in former Galaxy defender AJ Dela Garza, who also played for the Matao. The indirect tie, where the idea had spawned, came over the summer when a handful of Guam soccer players hit LA for training with their parents. The Guam players and parents in LA got in touch the Galaxy's Senior Manager of Camps and Clinics Wes Meadows to set up the visit.
"There seemed to be a lot of interest and support and that only grew as the date grew closer," said Meadows on coming to Guam. "There's been a great deal of participation from the kids."
Online registration for the camp was kept to a minimum of 150 kids to allow Wes and fellow staff members Chris Howe, Zach Wells and Oka Nikolov for more devoted coaching. Romero already has big plans for future camps as he's intent on running one at least once a year.
As far as what was in store for Day 1, the coaching staff wasn't holding back on drills.
"We try to mimic all the training we do around the LA Galaxy training. In being the most successful club in the US, we try to expand training the youth much like we do on the professional level. Three days may seem like a lot of time, but it really isn't. We're going to show these kids things they haven't seen and hope they learn something they can use as they advance in their careers," added Wes.
The Camp will also offer a session with parents on the final day to properly equip them the tools to get their kids ready for collegiate level soccer. The Camp will run through the next two days, wrapping up on Thursday.
PHOTO GALLERY BROUGHT TO YOU BY:

Athletes Birthdays by W5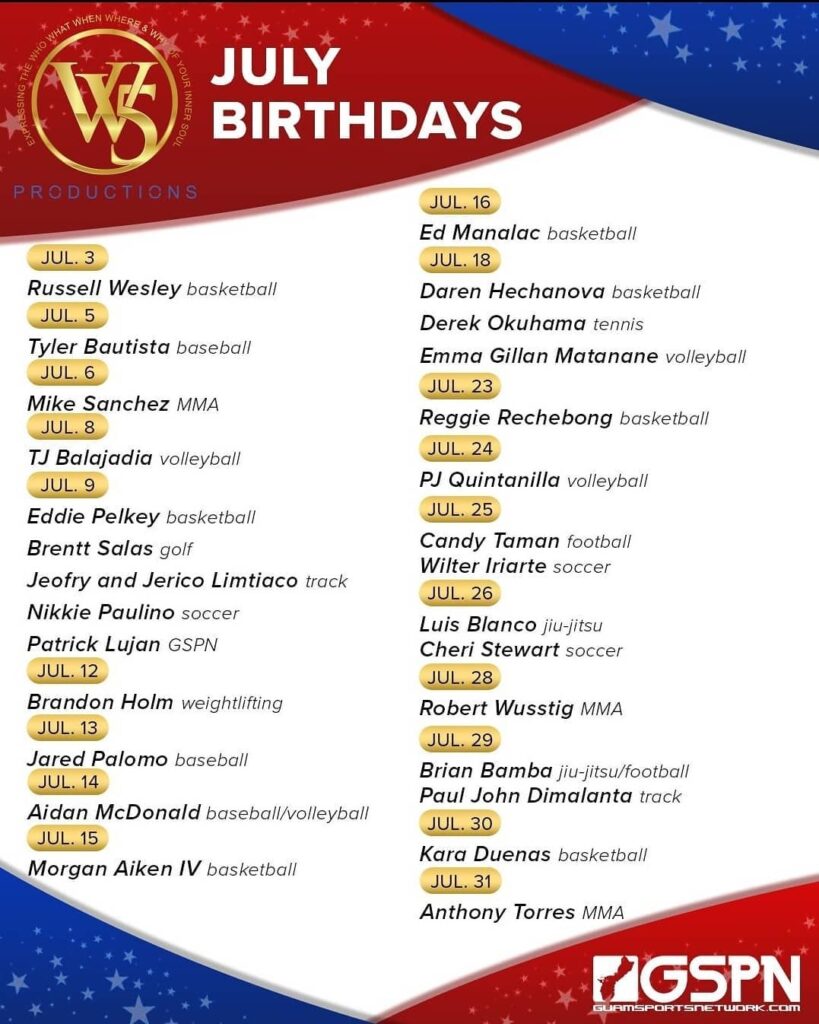 Foody's Fun Facts
Favorites From Year 2
COMING SOON …
2020 Tokyo Olympics
UFC Fight
Aug 1: Trevin Jones vs. Tony Kelley
QUICK HITS
——————————————————–
Guam's Joey Miranda met up with Chamorrita Softball Star Bubba Nickles and Olympic Teammates Dejah Mulipola and Aubree Munro out in Tokyo as we approach the Olympics!
Photo credit: GNOC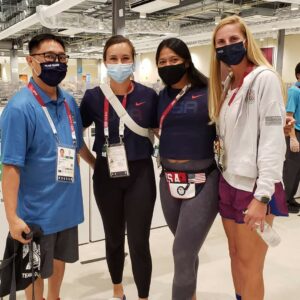 ——————————————————–
Former Guam resident Tre Taylor has committed to play cornerback for the Southwestern Junior College Jags.
Turner attended Harvest and FD before transferring to Hawaii where he played for Saint Louis, the 5th ranked team in the nation.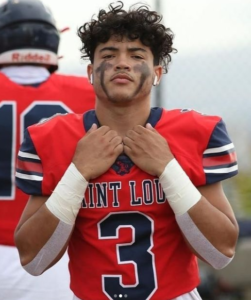 ——————————————————–
The big man Zach Banner getting to throw out the first pitch earlier today for the Pittsburgh Pirates!