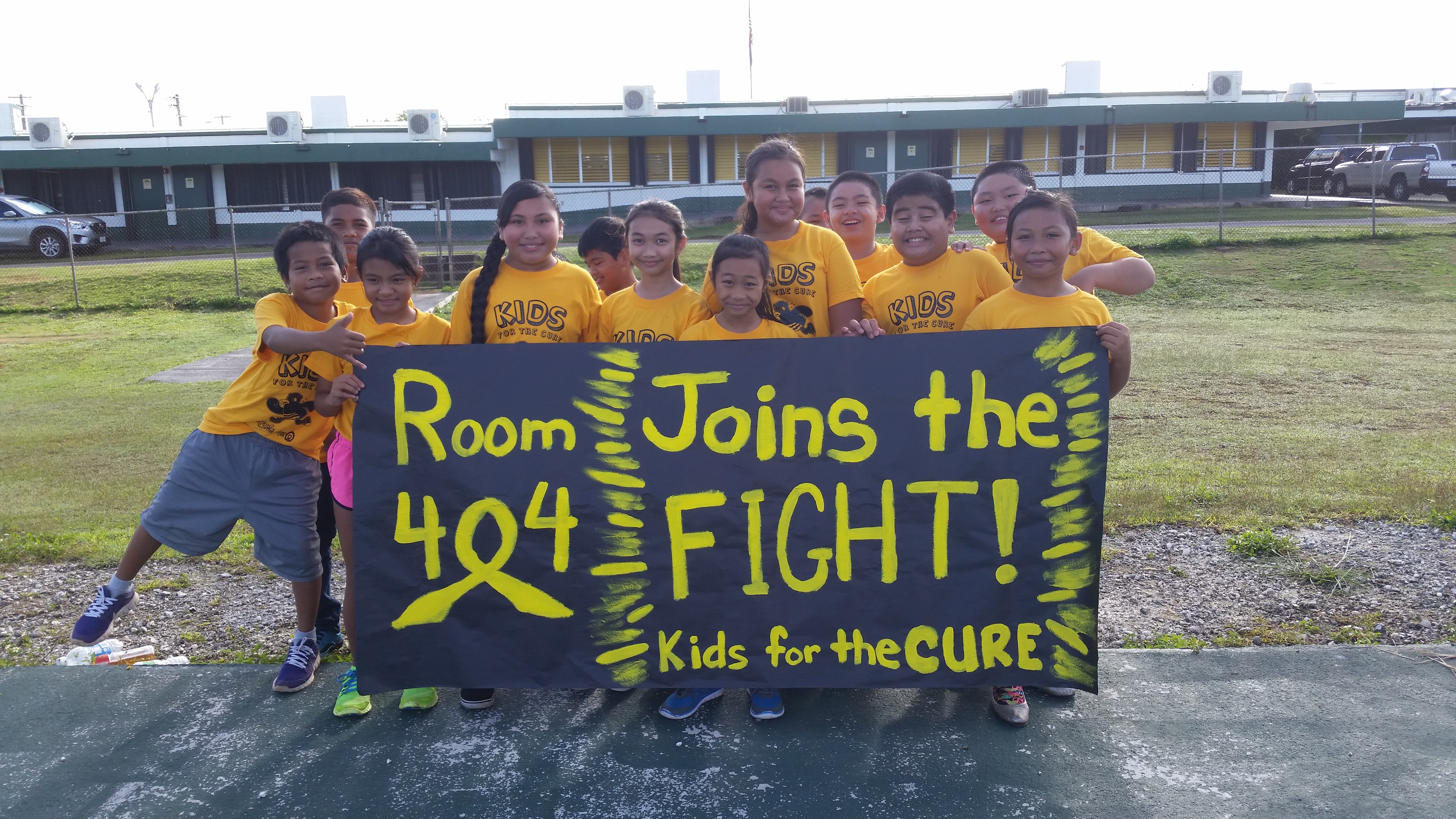 PRESS RELEASE – For the first time in history, today's children are expected to die 5 years younger than their parents. This alarming statistic is due to a decline in physical activity levels and poor nutritional choices amongst our youth.  In an effort to address this issue, Guam Cancer Care will be holding the 16th annual Strides for the Cure 2k/5k Run/Walk on Saturday, October 7, 2017 at The Beach Bar. Funds raised from the run will be used to continue cancer education efforts in our local schools, educating our youth about cancer and encouraging them to start making positive lifestyle choices, such as exercising regularly and eating healthy.
"It is our fault that our kids have lost 5 years of their lives.  And it is our responsibility to instill healthier habits onto the next generation. Our problems with cancer can't be solved with a magic pill.  It takes preventative measures that should be instilled as early as possible. It starts with education," says Donna Baker, Founder of Strides for the Cure Foundation.
Proceeds from the annual run will be used to continue the Kids for the Cure (K4C), a cancer education and physical fitness program for 3rd through 5th grade students. The mission of the K4C program is to teach our youth about cancer and the different things they can do daily to reduce their risk of cancer and other life-threatening diseases. The program launched in 2011, and has had over 6,400 student participants. During School Year 2016-2017, the program reached over 950 students from Astumbo Elementary School, Carbullido Elementary School, Talofofo Elementary School and Liguan Elementary School.
"As many cancer patients on Guam are being diagnosed at later stages of cancer where the survivability rates are much lower, it is extremely important that we push cancer education in our community in hopes of affecting lifestyle changes. Cancer Education is a key form of prevention that we believe will truly impact cancer mortality and morbidity rates on Guam, and give us a true advantage in the Fight Against Cancer here on Guam," says Terry Cuabo, Executive Director of Guam Cancer Care.
"This is a call to our island community to join us at the Strides for the Cure 2K/5K run on Saturday, October 7, 2017.  Let's all come together and take the first step in giving our kids those 5 years back," said Baker.
16th Annual Strides For The Cure 2K/5K Run/Walk on Saturday, October 7, 2017 at The Beach Bar, show time 5:15am, 5K go time 6:00am, and 2K go time 6:10am. Register today at Guam Cancer Care, DNA Evolution, Run Guam, Hornet or on eventbrite.com. Registration fee is $15 for person, $48 for a group of four, or $20 on race day.
Attendees will enjoy post-race festivities at The Beach Bar, including free food and beverages, courtesy of STRIDES sponsors and the Outrigger Guam Beach Resort. Ditty bags will be available to the first 1,500 finishers. Over $18,000 in raffle prizes will be given away, including a chance to win one of two United Business round trip tickets to Asia or Micronesia courtesy of United Airlines. T-shirts are available for pick up prior to race day, at the Guam Cancer Care office in Tamuning.
NOTICE OF LANE CLOSURE
RACE TO START AND END AT THE BEACH BAR, TUMON – THE OUTER SOUTHBOUND LANE OF PALE SAN VITORES ROAD WILL BE CLOSED FROM THE GUN BEACH GATE TO FIESTA RESORT GUAM BETWEEN THE HOURS OF 4:00AM TO 8:30AM ON SATURDAY, OCTOBER 7, 2017.

QUICK HITS
3rd place: Big ups to the Para Todu Rugby Club for finishing 3rd out of 16 teams in the Manila 10's Rugby Tournament today. Biba Guam Rugby!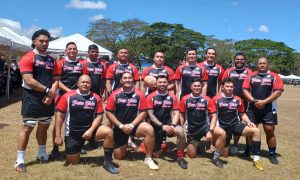 ——————————————
Guam MTB National Championship: Edward Oingerang and Jennifer Camacho are your 2023 MTB national champions. Oingerang finished the course in 1:13:24 while Camacho won her second straight title in 54:08.