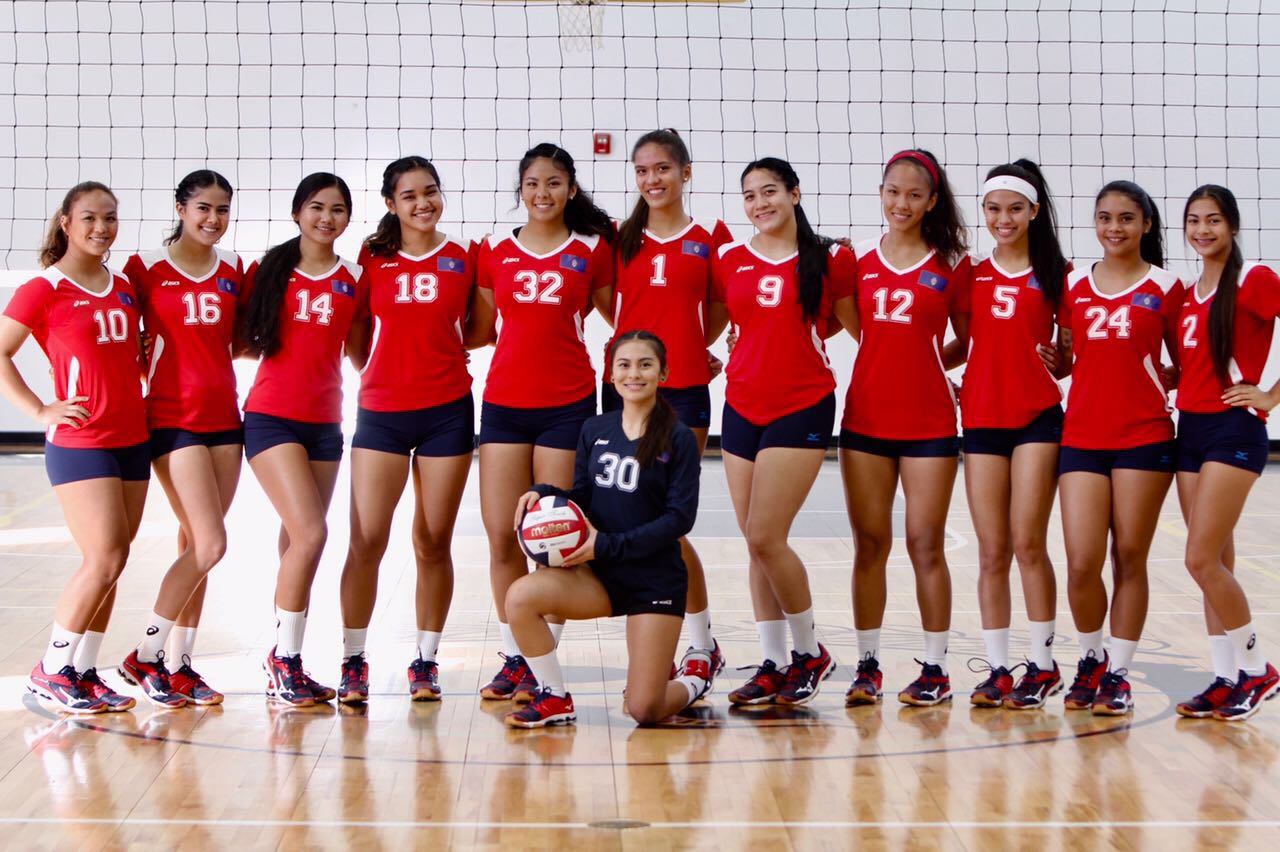 By Robert Balajadia
Two of Guam's young female volleyball teams will be venturing off to Minnesota at the end of the month, from June 30-July 3, to participate in the USA Volleyball Girls' Junior National Championships.
Team Haggan-NexGen (U18) and Haggan-NexGen Neni (U14) are full of Guam's best young talents will be the two representing teams led by coach Art Stanley and Mike Rabago with assistant coaches Chris Sheperd and Aiden Bautista.
Both teams have been hard at practice since November of last year with the team getting in a good weeks workout at the Tiyan gym as their summer tournament approaches.
The team put their bid in since January and recently got the call. They'll be in the Patriots division, of five different divisions.
Haggan Nex-Gen
Familiar faces fill the Nex-Gen roster with stars from the 2016 champion Academy Cougars leading the as team captains in Joie Blas and Lauren Hoebing. The team has not experienced any chemistry issues as coach Stanley made it a point to have the team leave their issues at the door.
It's made for smooth practices with the team more excited than anything as they prepare for the height of competition in Minnesota.
"We know that those girls are going to be taller than us, but we've been working super hard to prepare us mentally and defensively. We have new girls on the team that made us stronger and our bond will help us out there. We're a new team with a new play so we'll see how it goes," said captain Blas.
Of those new girls, setter Samyra Duenas from the GW Geckos has hit a stride with her new weapons. From the first day of practice to now, Duenas has meshed well with the team on all fronts.
"I was nervous during tryouts because they're all from different schools, but I got to know them really well. We practice six-seven days a week and I think our defense will be really strong out there. There's not much we need to improve on. I'm nervous and I think their height will shock me, but we'll be ready," added Duenas.
Haggan Nex Gen-Roster
[row][double_paragraph]Aeryn Anulao
Ravyn Benavente
Joe Blas
Jayda Camacho
Samyra Duenas
Renee Finona[/double_paragraph][double_paragraph]Larissa Halladay
Lauren Hoebing
Shannen Munoz
Carlie Quinata
Victoria Smith
Theisen Taimanglo[/double_paragraph] [/row]
Haggan Neni
Also competing in Minnesota will be the young stars from middle school in Hagan Neni. Led by head coach Mike Rabago, the girls have also been hard at work for their first ever off-island competition where they won't have nearly as many fans cheering for them as they do at home.
"It's pretty scary to think about, but I think we'll do okay," said future ND Royal Manami Rabago. "We're all really close and I'm just excited for all of us to be out there. We work on defense more than anything."
"We've been having a countdown until the days we get to go so I'd say we're more excited than nervous," said Tylee Shepherd. "We want to win, but we understand this is all about having fun and learning how to work together, so seeing how well our teamwork will be important."
Neni Roster
[row][double_paragraph]Michala Connelley
Angeline Del Carmen
Zowie Greene
Yasmeen Lopez
Austia Mendiola
Cory-Nicole Paulino [/double_paragraph][double_paragraph] Nicolette Perez
Gabriella Piper
Minami Rabago
Alexandra Santos
Tylee Shepherd [/double_paragraph] [/row]

QUICK HITS
Guam MTB National Championship: Edward Oingerang and Jennifer Camacho are your 2023 MTB national champions. Oingerang finished the course in 1:13:24 while Camacho won her second straight title in 54:08.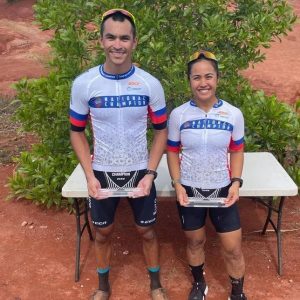 ——————————————
Kobe Miyashita, with St. John's coach Arvin Flores, was named the 2023 IIAAG Middle School Boys Volleyball MVP!