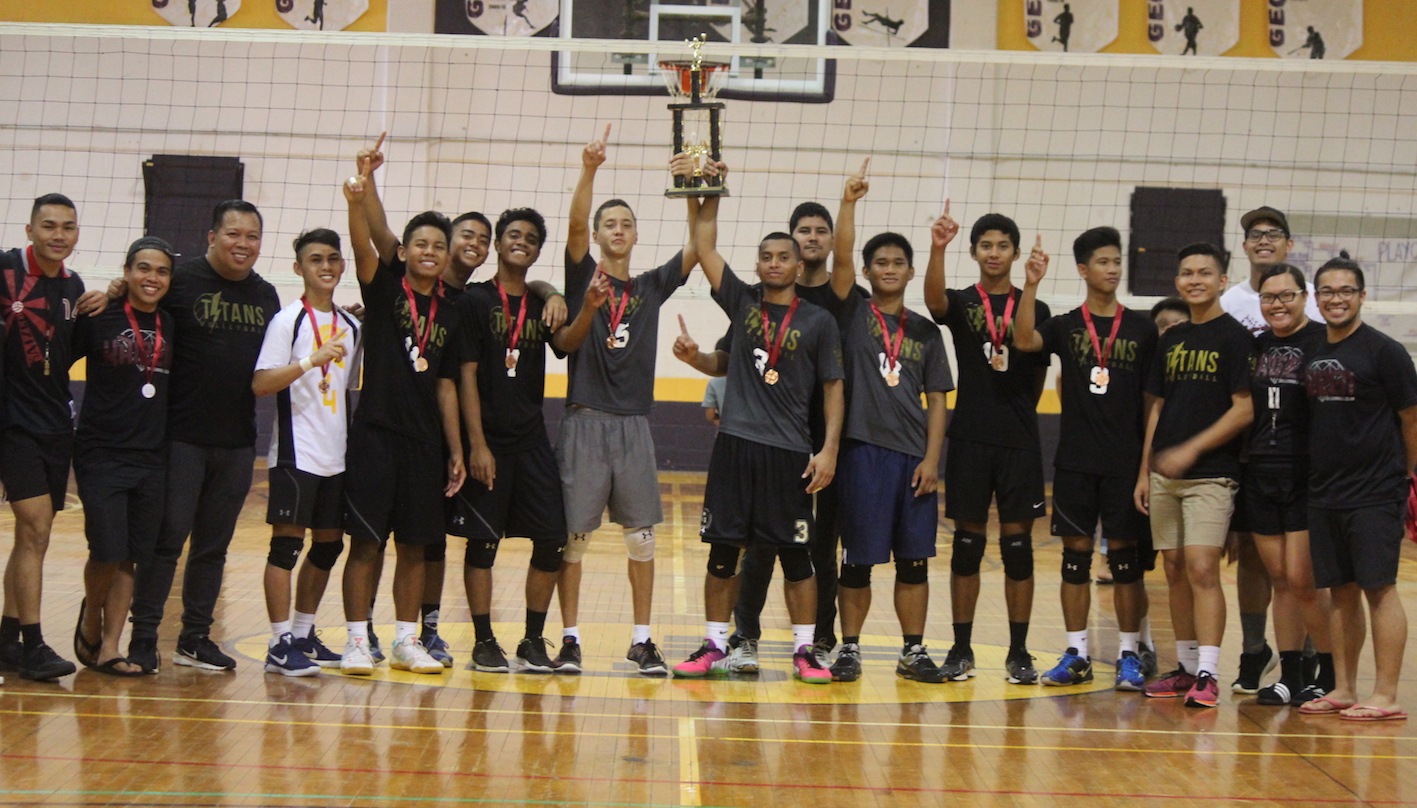 By Robert Balajadia
The second annual Kaizen Diamond Boys Pre-season Volleyball Tournament concluded Saturday afternoon with the new-look Tiyan Titans defeating the GW Geckos in straight sets 25-21, 25-13 at the GW Gym.
The Titans finished 3rd in last season's tourney, showing the league how much they've improved in 2017.
"Since we're still a pretty new school, it really feels great to win a pre-season tournament like this. We started out 1-11 our first year and last year we improved to 7-4 so now by winning this tournament it's just a big step up," said Titan middle blocker Giovanni Manglona.
Tiyan had a slow start in the 1st set, but found a groove hitting a 5-0 run to take a 16-11 lead which forced the Geckos to burn their first timeout of the game.
GW succumbed to their own errors giving away three of the last four Titan's 1st set points, including a big time smash from Manglona off a set from Johnsey Hagel, with Tiyan taking the set 25-21.
Manglona opened up the 2nd set with an even bigger hit, killing a ball dead center of the Gecko defense that spark a quick 6-0 Tiyan run.
GW started to chip away at the lead and got as close as 11-8, but a Tiyan timeout quickly reset focus.
"We just needed to pass the ball better and get back to what we've been doing in practice," said Manglona on the timeout. "We really came out and played much harder after that."
After the timeout, Tiyan ended the set on a strong 14-3 run with GW giving away the final point off a hitting error to wrap up the two-day tournament.

COMING SOON …
High School Football starts Sept. 29
Brawl 3: Oct 13
Guam's Strongest Man and Woman Competition October 29