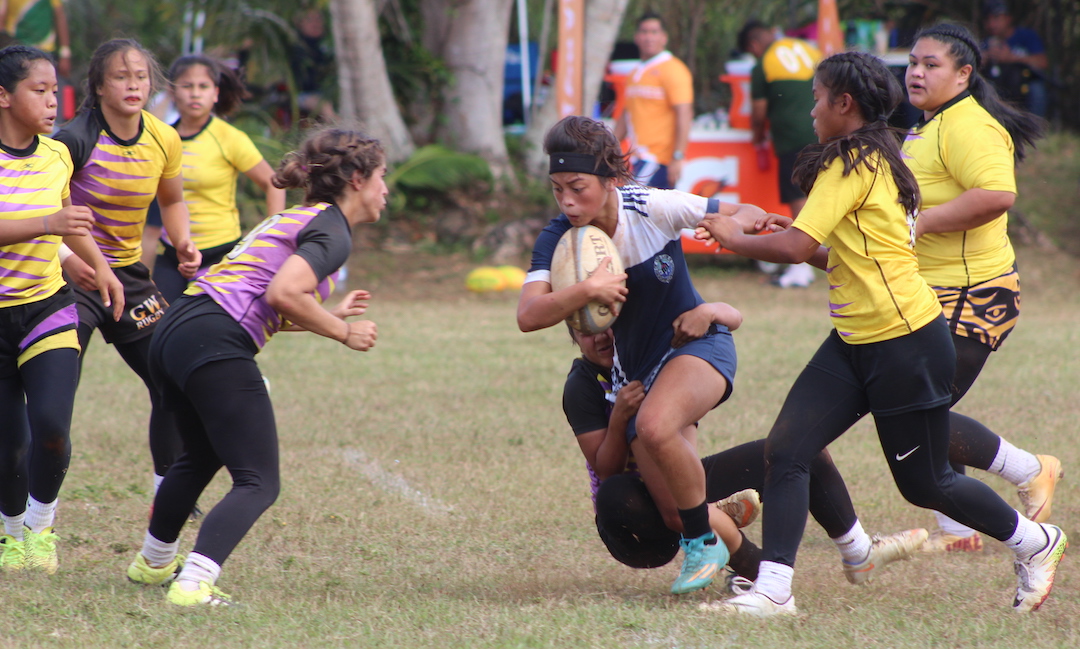 By Robert Balajadia
For just the second time in six and a half years, the GW Geckos have lost a rugby match. During Saturday's host of games at the Wettengale Field, the Academy Cougars stunned the six-time defending champs with a 10-5 victory in the afternoon game.
"We've been trying to do this since I was a freshman," said Cougar senior captain Alejandra Ada. "They made it public that we weren't considered us a threat. We've been working hard all season and to finally get this win, especially in my senior season, it felt great."
The Geckos got on the board first with a try from Jacilyn Root within the first three minutes of the game for a 5-0 lead, but the Cougars stayed vigilant. Ada struck the Cougars first score after winning the ball off a scrum just a few yards away from the try line.
Both teams missed their kicks after try, leaving the score knotted at five points each.
Academy took advantage of their opportunities after smooth passing opened up a hole on the Gecko left side. After a tackle, Cougar Hanna Rojas scooped up a free ball and managed to fight her way past they try line for the 10-5 lead after another missed punt after.
Gecko star Jalana Garcia nearly broke free for a game-tying, and possible lead changing, try but the Cougar defense managed to drag Garcia down for a game-saving tackle at midfield.
"We made sure that we had someone marked on [Jalana] at all times. We did our best to disrupted their offense since we're a defensive minded team," added Ada.
With the girls games being as short as they are, teams are going to get to face each other at least four times before the playoffs. Cougar coach TJ Ada didn't allow the girls to celebrate their victory too much, reiterating to his team that their win Saturday was only counted as a regular season win.
PHOTO GALLERY BROUGHT TO YOU BY:

National Guard Athletes
Scott Eclavea
Scott Eclavea is a jiu-jitsu black belt and an accomplished MMA fighter. The Guard has given him an outlet in combatives to display his martial art skills, where he's become a head instructor for that program. Eclavea has served since coming out of high school and the Guard has only changed his life for the better.
COMING SOON …
LIVE FOOTBALL ON GSPN
Semifinals: #1 FD vs. #4 Southern (Friday 7 pm)
GSPN Preseason Basketball Tournament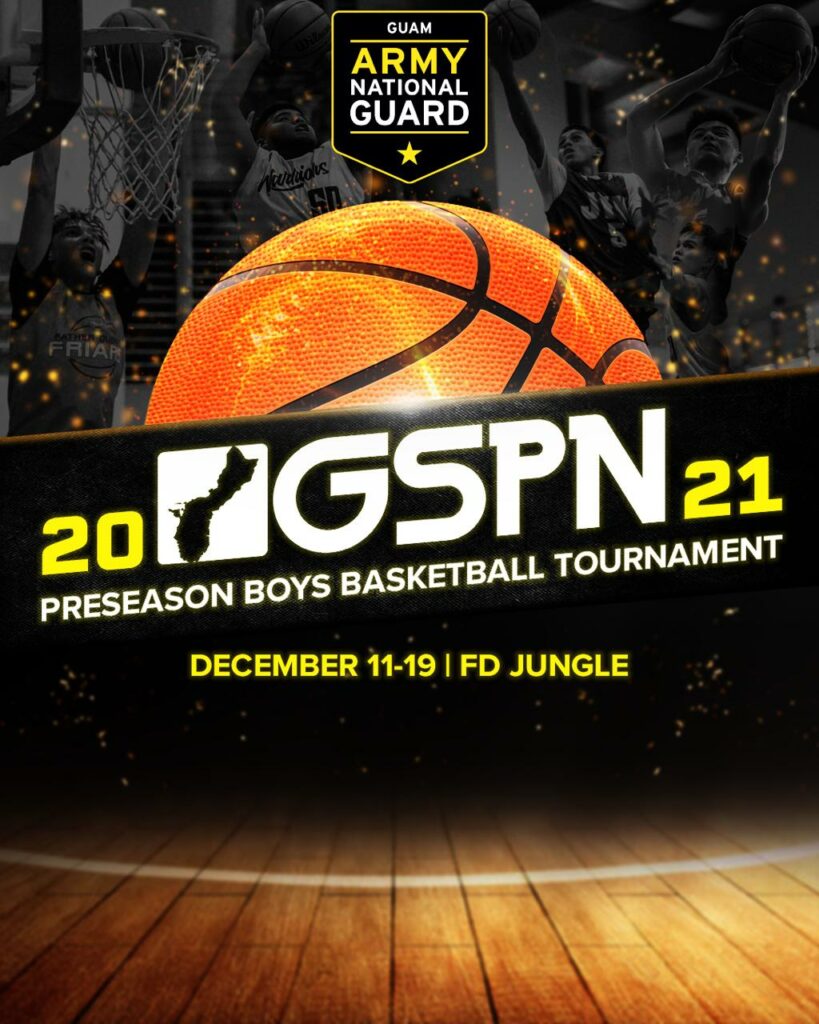 QUICK HITS
Robert Artero Maley recently captured the 182-lb. division of the Costa Mesa Classic, winning via pin in 4 out of 5 matches. Robert is a 4-year varsity wrestler at San Clemente HS (Tritons) and is currently ranked 15th in California's high school scene. He is the son of Jacque Artero Maley (AOLG 1991).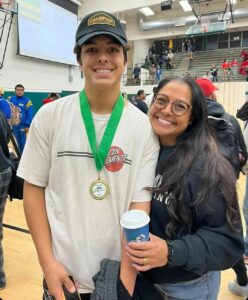 ——————————————–
Pat Taitano and Rich Abiador, teammates on the 1995 SPG volleyball team, have led their high school girls volleyball teams to the Washington State Championships in Yakima, Wa.
Taitano coaches Mt. Rainier High while Abiador leads North Creek High.
There for support is Dr. Mark Perez, a health professor at Central Washington University and a former UOG volleyball player.