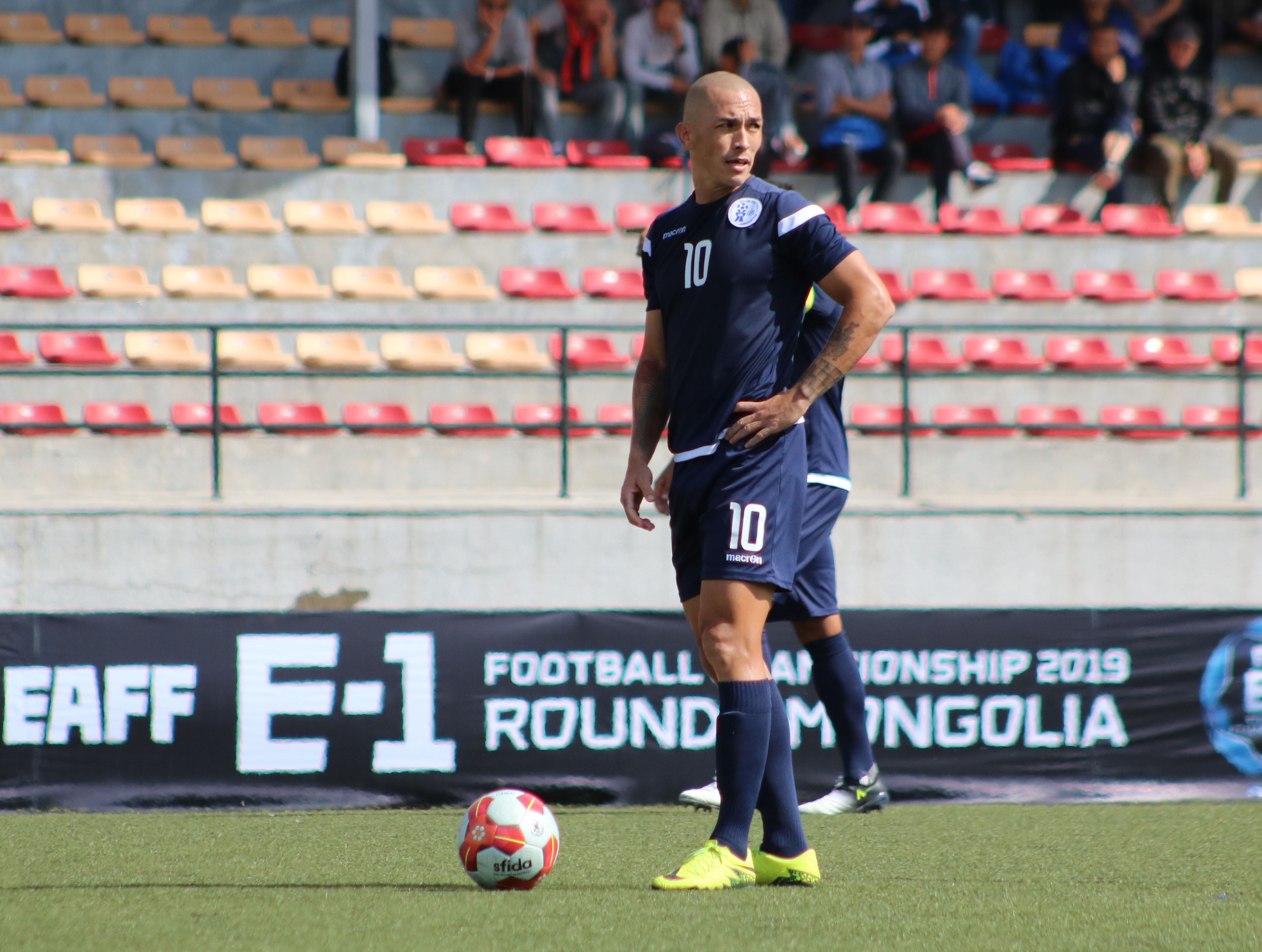 PRES RELEASE – When Jason Cunliffe stepped onto the pitch during the EAFF E-1 Football Championship Preliminary Round 1 tournament in Mongolia earlier this month in a match against Macau, he became Guam's first and only national player to officially earn 50 international caps to date.
"Any cap earned representing one's country is an absolute honor and a blessing," Cunliffe said. "Anyone who knows me knows that I live and die for Guam football, so to be able to reach my 50th cap is something I hold very dear to my heart. To be the first to reach this milestone for Guam is something that I'll tell my grandchildren about one day."
Since Guam earned its membership into FIFA in 1996, the national team has played in a total of 72 international football matches recognized by the world organization to date, the FIFA Web site states. Cunliffe was first called up to the men's national team in 2006 for the AFC Challenge Cup in Bangladesh, and made his debut as a starter in Guam's second match of the tournament against the host country, according to the AFC Web site.
"On behalf of Guam Football Association, I would like to congratulate Jason on earning 50 international caps," said Tino San Gil, GFA President. "It is an honor and privilege to be called up to the national team, and requires a strong commitment and passion for the sport to earn valuable playing minutes. As more players are inspired to represent Guam through achievements like Jason's, I am certain Guam will see even more future success on the international stage."
Since 2006, Cunliffe had become a mainstay on the team, eventually assuming the captaincy role from 2012 to 2017. During Cunliffe's tenure as Guam's skipper, he scored 11 goals in tournaments or friendly matches against FIFA member nations, including a bicycle kick for goal against Aruba off a free kick from Erik Ustruck in 2014. Cunliffe also contributed goals in Guam's first-ever wins against Macau in 2012 and Chinese Taipei in 2013.
"Earning 50 international caps is a massive honor for any football player," said Karl Dodd, Guam National Team Head Coach. "In Guam's short history playing on the world stage, it is a milestone that should be recognized and celebrated. Aside from Jason's personal achievement during the EAFF tournament in Mongolia, the highlight of the trip was the debut of Devan Mendiola, Ryan Quitugua, Isiah Lagutang, and 16-year-old Kyle Halehale, all of whom are just starting their international careers now, but in time will be closely chasing these milestones earned by veteran players."
Cunliffe's busiest years were in 2012 and 2015, playing in nine international matches within each of the years. Of the nine matches in 2015, seven were 2018 FIFA World Cup Russia and AFC Asian Cup UAE 2019 Joint Preliminary Qualification Round 2 matches, including Guam's first-ever World Cup qualifier fixtures at home.
In the qualifier matches played at GFA, Cunliffe led the team in back-to-back wins: the Matao defeated Turkmenistan 1-0 on June 11, 2015 and five days later, defeated India 2-1 in front of a sellout home crowd.
The Matao later settled for a scoreless draw with Oman, ranked within the top 100 in the world in September of that year, further extending Guam's undefeated home record. Guam's lone loss at home to date came in November 2015 against I.R. Iran, Asia's No. 1-ranked country.
"Football 100 percent has molded me into the person I am today," Cunliffe said. "Going through all of the heartaches as a Guam national team player from U16 through to the full men's squad has only made the current successes that much sweeter. I've literally seen the transition from being the 'stat builder' for opponents to now going into tournaments as favorites. Because I've known the lowest of lows, I've known humility and it's allowed me to take any success in stride.
"Anything can be taken away in a heartbeat and I've learned to enjoy the journey along the way. The blood, sweat, and tears that I shed along the way with my brothers as we work to represent Guam the best we can is what it's all about," the 34-year-old added.
Cunliffe will continue to train for future call-ups and looks forward to earning more international caps, while assisting younger, up-and-coming players hoping to also make their marks in Guam's football history.
"I'm sure I'll be passed up by someone in the near future as GFA is doing a much better job in making sure the respective Men's and Women's National Teams get competitive matches, as that's truly the only way for us to grow," Cunliffe said. "Logistically, it an be difficult being as isolated as we are geographically, but fortunately, we have people in charge who find solutions and not excuses. Aside from the obvious opportunity to play more games, good fortune with one's health and just the desire to do the work to get called into the national team at every opportunity is key. It can get easy to rest on one's laurels as we get older in this sport and football is definitely a young person's game, so those two variables are big. Hopefully, I can do a good job in mentoring some of these younger players as they come through the national team and when it's all said and done, I've left the shirt in a better place than when I first started."
In addition to international football, Cunliffe also earned professional playing experience in the Philippines in his early years as the Matao captain, as well as stints in other countries over the years. Cunliffe also was part of the NAPA Rovers FC team that competed in the 2017 AFC Asian Cup Playoff Qualifiers. Cunliffe traveled with his club team to Kyrgyz Republic and played against the host country's Dordoi FC and Macau's Benfica Macau. In the upcoming Budweiser Soccer League, Cunliffe will be suiting up for Jamaican Grill GFA Cup defending champions Bank of Guam Strykers FC in the 2018-2019 season set to kick off next month.
"If there is anyone I'd like to recognize who've assisted me, 100 percent my mom and dad (Rose and Randy Cunliffe)!" Cunliffe said. "They are the type of parents that lay low in the background but they are 100 percent the reason behind my success. Of course, my lady Camille (Denight) and our three beautiful monsters Zico, Marciano, and Ila Rose – Camille has managed to put up with my football passion and she holds the fort down when I get called into international duty. I can tell you right now I'm not easy to deal with and I've been blessed to have her stick by my side through it all – she deserves the world."
The Matao will next play in the next round of FIFA World Cup Qualifiers and AFC Asian Cup Qualifiers beginning next year.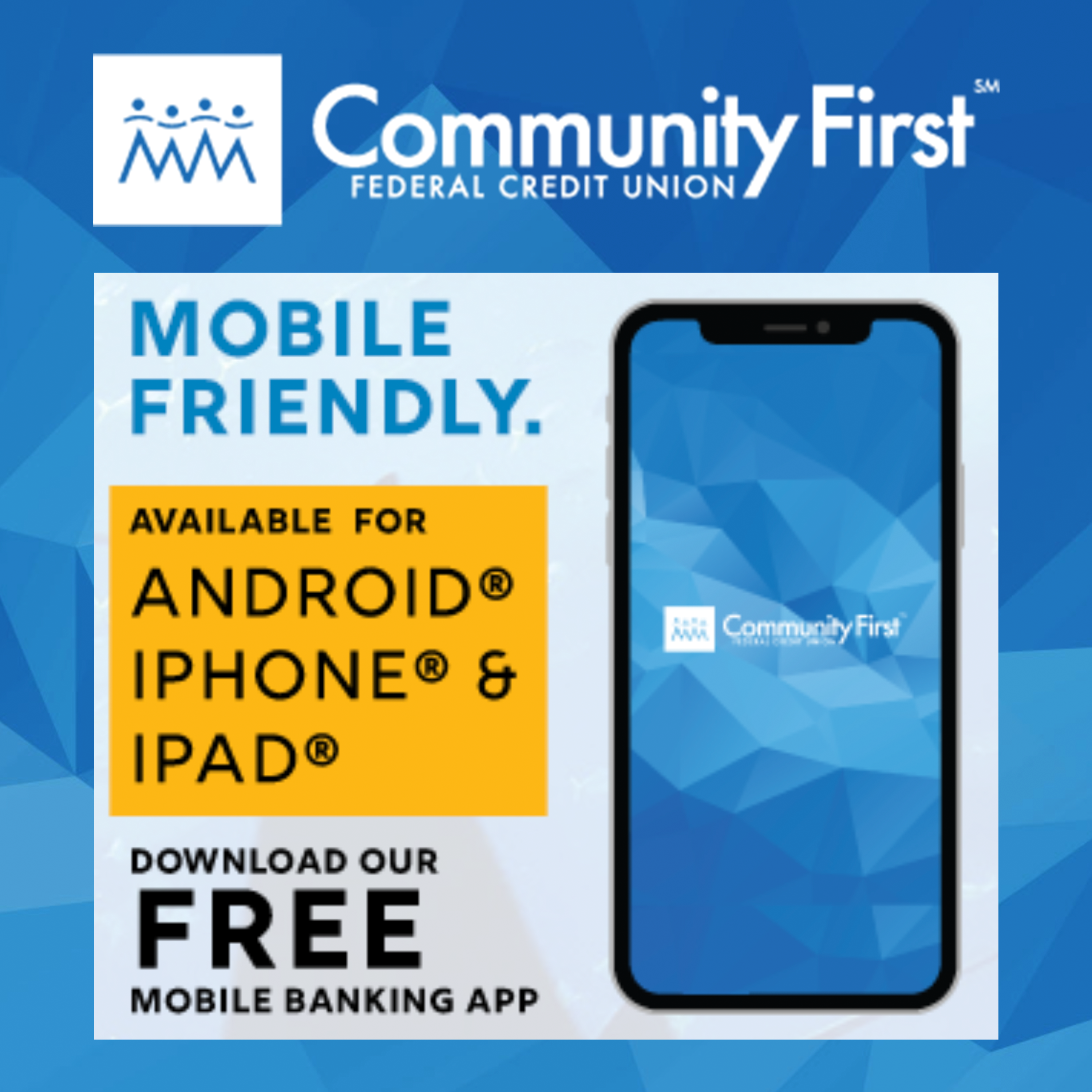 GPS Sports Calendar
SU

MO

TU

WE

TH

FR

SA
Events for November
1st
04:30 PM - 08:00 PM
JFK
05:30 PM - 08:00 PM
Various
05:30 PM - 08:00 PM
Various
Events for December
2nd
09:00 AM - 05:00 PM
FD Phoenix Center
10:00 AM - 03:00 PM
Various
10:00 AM - 04:00 PM
Various
Events for December
3rd
06:00 AM - 08:00 AM
Hilton Hotel
Events for December
4th
04:15 PM - 06:30 PM
Various
04:30 PM - 08:00 PM
GW Field
05:00 PM - 07:00 PM
Okkodo
Events for December
5th
04:00 PM - 06:00 PM
Various
05:00 PM - 08:00 PM
Various
06:00 PM - 08:00 PM
TBA
Events for December
5th
No Events
Events for December
7th
04:00 PM - 06:00 PM
Various
04:15 PM - 06:30 PM
TBA
Events for December
8th
05:00 PM - 08:00 PM
Various
Events for December
9th
Events for December
10th
05:00 AM - 09:00 AM
Skinner's Plaza, Hagatna
09:00 AM - 05:00 PM
UOG Field
Events for December
11th
04:00 PM - 06:00 PM
Father Duenas
04:15 PM - 06:30 PM
Various
Events for December
12th
04:00 PM - 06:00 PM
Various
05:00 PM - 08:00 PM
Various
Events for December
12th
No Events
Events for December
14th
04:00 PM - 06:00 PM
Various
04:15 PM - 08:00 PM
TBA
Events for December
15th
05:00 PM - 08:00 PM
Various
05:30 PM - 09:00 PM
TBA
Events for December
16th
08:00 AM - 04:00 PM
10:00 AM - 03:00 PM
Various
10:00 AM - 04:00 PM
Various
Events for December
16th
No Events
Events for December
18th
04:30 PM - 06:00 PM
Harvest Christian Academy
Events for December
19th
04:00 PM - 06:00 PM
Various
05:00 PM - 08:00 PM
Various
Events for December
19th
No Events
Events for December
21st
04:00 PM - 06:00 PM
TBA
Events for December
22nd
05:00 PM - 08:00 PM
Various
Events for December
23rd
10:00 AM - 04:00 PM
Various
04:00 PM - 10:00 PM
Okkodo
Events for December
23rd
No Events
Events for December
24th
No Events
Events for December
25th
No Events
Events for December
27th
05:30 PM - 07:00 PM
TBA
Events for December
27th
No Events
Events for December
29th
05:30 PM - 09:00 PM
TBA
Events for December
29th
No Events
31

1

2

3

4

5

6
Events for December
30th
No Events