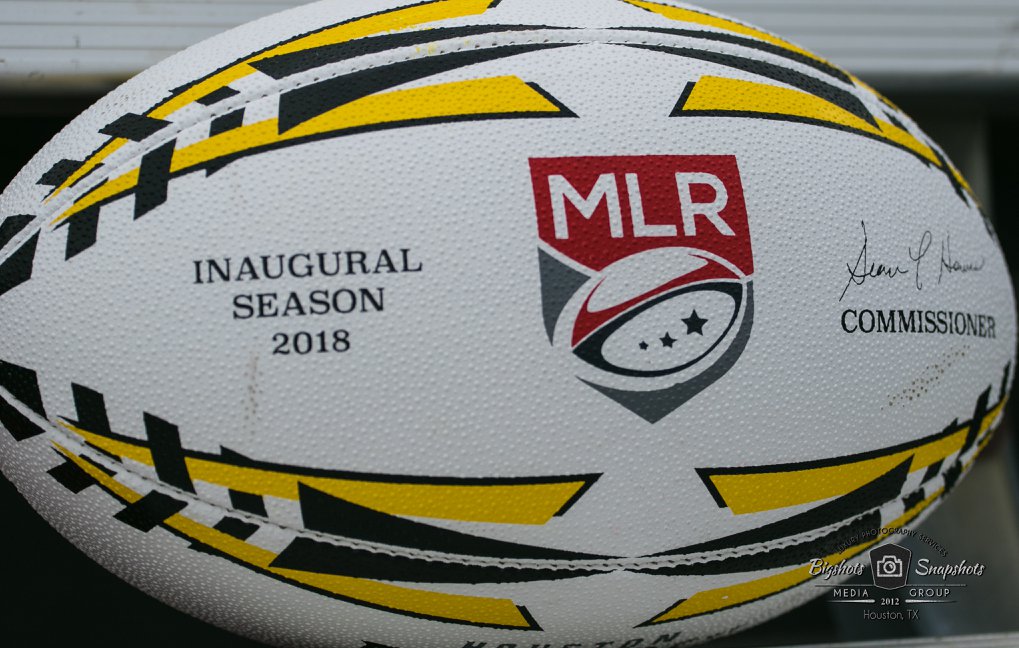 By Patrick Lujan
Making history is sometimes loosely tossed around in the sports world, but this time, it couldn't be more accurate.
Guam rugby players Zach Pangelinan and Joedee Reyes were a part of American sports history with the launch of Major League Rugby last weekend – a professional league consisting of seven teams: Zach playing for the Houston SaberCats and Joedee with the Austin Elite.
Pangelinan, a former Team USA player and 2013 GSPN Athlete of the Year, started at full-back for the SaberCats who are considered a title contender. Houston boasts Osea Kolinisau on its roster, captain of the Fiji sevens team that won the 2016 Olympic gold. He is arguably the league's biggest name. Reyes wasn't able to crack the rotation in Austin's opener against Glendale.
Though it was the first official game of a brand new pro league, the road to get there was a long one with an extended preseason.
"We pretty much had a season before the season," Pangelinan said. "We had 14 exhibition games before this past weekend."
The 29-year-old Pangelinan, a multi-sport high school star with the Sanchez Sharks, has been a rugby trail blazer for Guam with several club and pro stops in recent years and was playing in Australia last fall when he got the offer for the Houston job.
"Our coach Justin Fitzpatrick reached out to me and most of the team last August about the formation of a new professional league in the US. I was in Australia at the time and he pitched a pretty good deal to me as well as the other guys on the team. It was an offer that was hard to turn down. Expectations of the team is obviously to win but it's also to showcase the local talent in America to hopefully get a chance to represent the USA in rugby. It was awesome to be a part of history in the first MLR game. I think this league will go on for years, especially by the rate it's going. There's tons of support behind the scenes in every team that's involved in the first year and already have a few others wanting to join next season."
For Reyes, the 2008 rugby MVP and champion with the Southern Dolphins, six years of playing in Texas has led him to a contract with his new home team of Austin.
"I still have a long road for me to be where I want to be in my game," the Malesso native said. "Unfortunately, I wasn't in the squad that played the opening game. But I did have the chance to run in our preseason which was a blessing to do something I love."
GUAM BOYS
As for the thought of having two Guam players in the inaugural season, Pangelinan said, "I'm extremely happy that I can share it with another son of Guam. It's pretty awesome knowing that me and another local boy are paving the way for the younger generation on Guam who want to excel in this sport."
And the connection of the two players, there's 162 miles separation between Austin and Houston; about 36 miles from Malesso to Yigo (where Zach is from). Leave it to rugby to bring the two closer together.
"We're really good friends from back home," Pangelinan said. "We played against each other a couple times when I played for Guam Rugby Club and also last year when I flew over for an exhibition game against his club side in Austin."
Reyes' rugby accolades is none shy of impressive, but still gives Pangelinan his due for setting the bar high for the rest of the Guam players.
"Zach really started it all as long as I can remember. I mean, my senior year all I heard was Zach making a name for himself stateside which gave  me the motivation to try and do the same. We have a great relationship. We played against each other last year: OMBAC vs Austin Huns. They just got through winning their Cali Cup and played us the following weekend. Then a friendly, Houston SaberCats vs Austin Blacks. It's always great meeting each other on and off the field."
And it just so happens that this weekend, the two will meet again as Houston plays host to Austin in Week 2 of the MLR.
GUAM LOVE
It's commonplace that despite being far away, the love and support from friends and family on Guam is as strong as an ifit tree.
There's nothing different when it come to Pangelinan and Reyes.
"I always get shouts out from the boys in the local club and family that catches games being posted," Reyes said, who credits his wife Billionna for all the support that makes him do what he loves to do.
Pangelinan has always had a strong family support system and this past weekend, his father Jimmy (Guam baseball legend) was right there cheering him on at the game.
"I was happier to have him there than actually playing the game. He's always been my idol and even though I'm not playing baseball like he did, I still wanna make him proud and show him that I can succeed in anything I do."

COMING SOON …
High School Football starts Sept. 29
Brawl 3: Oct 13
Guam's Strongest Man and Woman Competition October 29
QUICK HITS
The Figo Islanders 40s women's softball team took gold in the Senior Softball World Championship in Las Vegas. Figo came out of the loser's bracket and beat the Arizona Belles 17-3 in the AA division championship game Sunday afternoon.
Other Guam teams that played in the 40s tournament were: Team SOTTA (women's) and Bud Light Guam, Friars 671 and Sindalun Guahan (men's).
Sindalu finished a respectable 4th out of 24 AAA division teams.