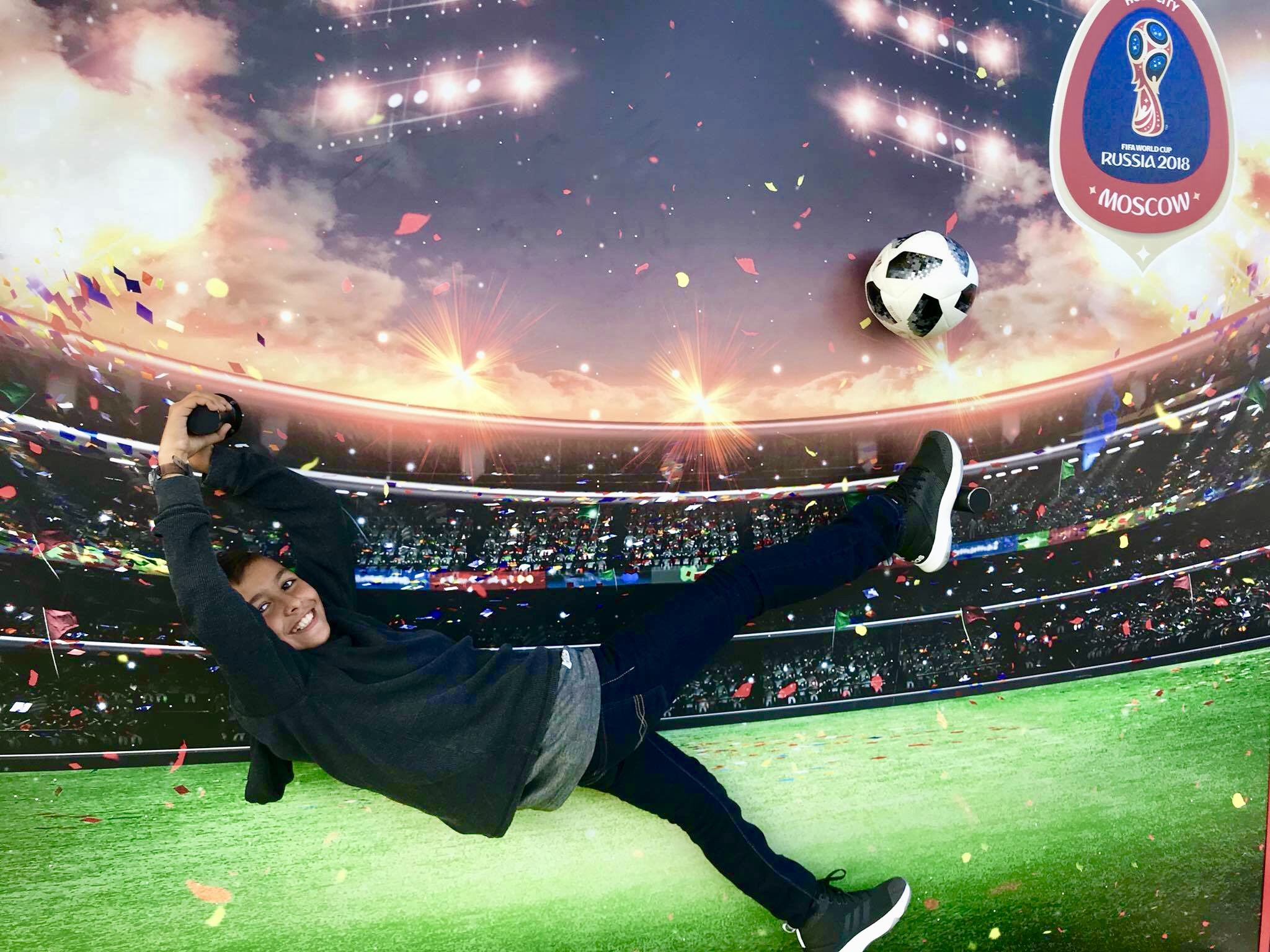 (11-year-old Raif Sablan is the GSPN correspondence to Russia, covering his first ever World Cup experience. This is Part II.)
Excitement is in the air here in Moscow! Soccer fans are everywhere singing songs in different languages, dancing, and waving their country's flags.
Today, Gavin and I got an early start and we were able to meet up with our teammates Riku Meyer and Raito Atsuta who are Guam's representatives to GAZPROM Football for Friendship program. They have enjoyed their experience here in Russia and will head back to Guam soon.
We took the metro train to Red Square to do a little sightseeing and shopping. We went to the Official World Cup store at GUM Mall. Of course, there was lots to see and buy and there were big crowds there too.
Gavin and I also had so much fun playing life-size foosball with a bunch of kids visiting from all around Russia and around the world.
Afterwards, we headed to Fan Fest at Sparrow Hills. There are eleven Fan Fest locations around Russia where giant screens are set up for fans to enjoy the games even if they can't make it into the stadium. There's so much excitement in the streets, especially during the games. We watched Egypt vs Uruguay on the big screens.
Uruguay beat out Egypt 1-0. We are all excited for our first World Cup game at the Spartak Stadium. We'll be watching Argentina vs Iceland at 11 pm Guam time. Iceland is the smallest country in the World Cup this year. It makes me think about Guam and that we can make it here someday too!

Foody's 5 Fun Facts
Harvest Eagle Trinity Terlaje
DID U KNOW?
FD senior Matt Fegurgur first dunked a basketball in his freshman year when he was 6'4″. The now 6'9″ center looks to dominate high school hoops.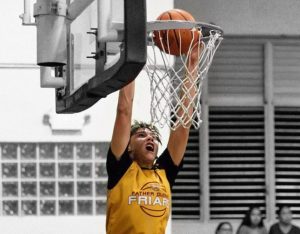 COMING SOON …
– Rizin 21: Aguon and Martinez
– FIBA Asia Cup: Guam vs. New Zealand, Feb 23
– Zach and Larry Return to Guam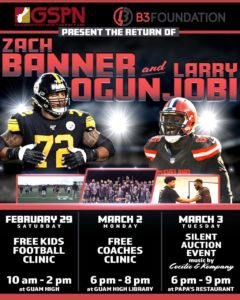 Brawl MMA March 13
QUICK HITS
190 runners took part in the 48th Hafa Marathon (half marathon).
Here are the top 5 finishers:
Ryan Matienzzo 1:13:17
Kris Lawrence 1:24:12
Taiga Sato 1:25:05
Chris Rasmussen 1:26:48
Carlos Leon Guerrero 1:28:46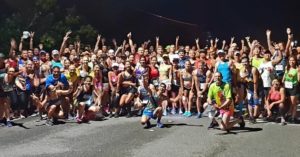 —————————————————-
Guam flags were waving in Clearwater, Florida in support of Bubba Nickles and Team USA in their Pre Olympics Softball Tour.