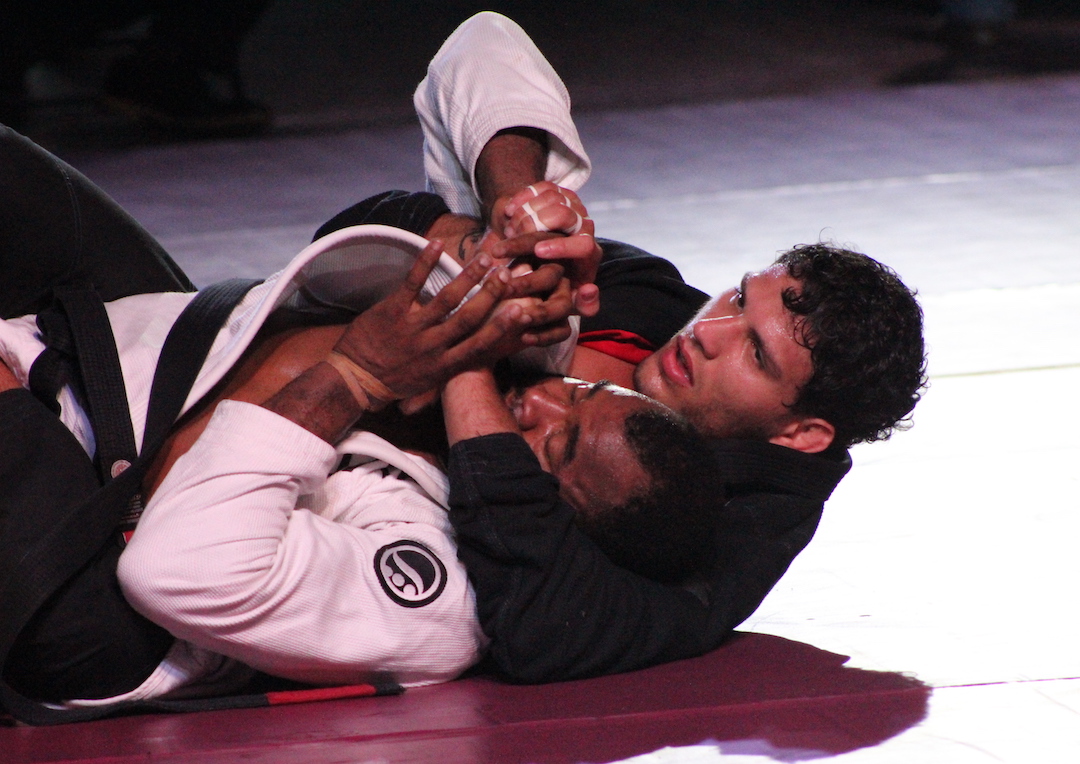 World famous Blackbelts Felipe Pena and Isaque Bahiense walked out of the FD Phoenix Center with even more bling around their waist after both stars successfully defended their Marianas Open belts.
Bahiense came away with a narrow two-point win over Renato Canuto, who was in heavy debate during the match on a decision of the referee to not reset positioning after both fighters were rolling out of bounds. The late reset allowed Bahiense the chance at two early points, eventually giving him the win.
Pena was dominant all day, outscoring Jackson Sousa 18-2 in the finale. Guam's Mike Sanchez and Joshua Jerome made it out of the first round, but were both submitted in the second. Sanchez lost to Bahiense via arm bar and Jerome couldn't overcome the Pena pressure also falling to an arm bar submission. Jerome defeated fellow Guamanian Jacob Guerrero in the opening round.