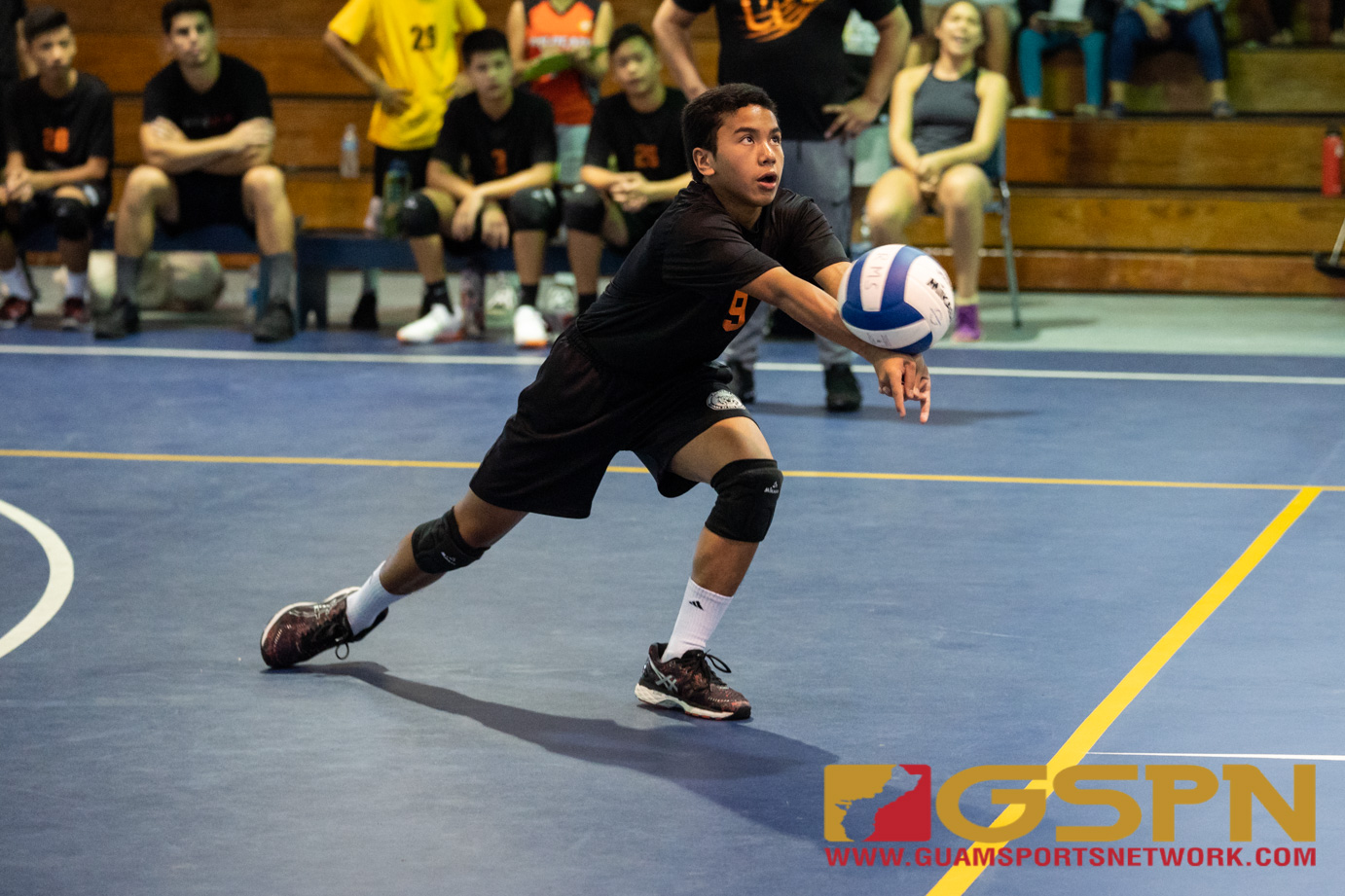 By Jay Leon Guerrero
The Untalan Wildcats are halfway home to accomplishing their goal of winning the GDOE Boys Middle School Volleyball championship after defeating the Jose Rios Voyagers in three sets (13-25, 25-19, 15-10). Both teams entered the contest undefeated at 6-0 and the winner of the match would be in the driver's seat for a championship. GDOE leagues do not have any playoff games so the match hosted in Piti had major implications to a championship run.
After getting embarrassed in the first set, the Wildcats clawed back behind the leadership of assistant coach Rod Pama. The Voyagers looked to cruise to victory after starting the second set with an early lead. Momentum quickly shifted in favor of the Wildcats midway through the second set as they grinded out a victory and then rode the momentum wave in the third-set for the victory.
Team captains Tyrone Buekis and Noel Ericsson helped guide their team mentally to overcome the early onslaught by the Voyagers.
"We were honestly pretty scared coming into the first set. Our coach (Pama) saw that we were making small mistakes and once we were able to clean up those mistakes, we were able to put up a fight against Jose Rios," said Ericsson.
The Voyagers absorbed the support from their home gym crowd and celebrated an easy win in the first set behind the play of Franklin Ninete Jr. Ninete made plays at the net and the back row to help his team jump to an early lead.
JRMS extend their lead to 20-13 behind a pair of aces by Kaden Agiag and kills from Justin Lizama and Michael Quinata. The Voyagers close the match with a 5-2 run with Thadeus Lizama and Ninete recording kills to take the first set easily (25-13).
Second set
The Voyagers continued momentum from the opening set and took a 5-2 advantage. Ericsson from UMS tried to jumpstart a comeback and records two kills to trail 6-5.
Quinata from Jose Rios ended the run with a kill as his team goes ahead 10-7. Kooper Mesa from Untalan started a rally for his team, recording a dink and an ace at the service line to trail 10-11 which forced JRMS coach Chach Bolabola to call a timeout.
The Wildcats took advantage of hitting and passing errors by the Voyagers and go on a five-point run with Nathaniel Motera at the service line. The Wildcats opened up a 22-16 with Mesa and Buekis recording kills.
The tides of momentum shifted in favor of the Wildcats as errors from Jose Rios continued to pile up as they hold on to win the second set 25-19. The final point of the second set was via an ace serve by Ashton Aguon.
Final set
Buekis started the third set for the Wildcats on the service line and he served an ace. Khole Martinez extended the Untalan lead to 6-2 after recording a block and later serving an ace.
The Voyagers answer with Ninete recording add another kill to trail 4-7. The Wildcats remain calm and do not take any chances, maintaining their lead as both teams trade points.
Untalan goes on a crucial 3-0 run to go ahead 13-8 with Buekis and Martinez making big plays at the net. Four points later, the Wildcats get the 15-10 victory after an errant pass by the Voyagers.
"We have a really good coaching staff that remind us to stay focused and humble," said Buekis. "We had a bad first set with alot of service errors which we needed to fix". Buekis who recorded four kills and an ace to lead the Wildcats offense.
Ninete had a game high six kills, Quinata recorded five kills for the Voyagers who fall to 6-1 for the season.
The Voyagers will have another chance at avenging their loss in the second round of league play scheduled for next month. The GDOE league has no playoffs and the winner in the regular season is declared champion via win-loss record.
Ericsson had two kills and an ace for Untalan, Mesa recorded three kills. Ericsson said that his team still has much room for improvement despite the win. "We need to work on our mindset coming into games and we could get better at passing," said Ericsson.
Untalan won the B team game 21-9, 11-21, 15-10)
PHOTO GALLERY BROUGHT TO YOU BY:

2022 GSPN I MÅS METGOT COMPETITION
2022 GSPN I MÅS METGOT COMPETITION
2022 GSPN I MÅS METGOT COMPETITION
2022 GSPN I MÅS METGOT COMPETITION
2022 GSPN I MÅS METGOT COMPETITION
2022 GSPN I MÅS METGOT COMPETITION
COMING SOON …
GNYFF Championship Saturday
2nd Annual Greg D. Perez Fishing Tournament on Saturday
GML Playoffs
1st Quarter Sports
QUICK HITS
Team Onslaught represented Guam at the National X-Ball League paintball tournament in Sacramento, CA. The squad finished in 3rd place out of 12 teams in the Division 5 category.
Front L-R: Frankie Borja, Robert Delos Reyes
Back L-R: Marvin Reyes, Ericka Camacho, Gavin Santos, Nick Rivera, Nikki Tan, Adrian Mora, Ralph Sgambelluri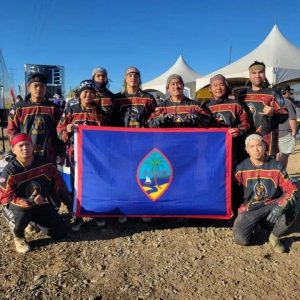 ———————————————–
Purebred Jiu-Jitsu Guam adds three more to their black belt stable. Daniel Cayanan, Cameron Mantanona and Peter Ungacta received their black belts on Saturday from Professor Stephen Roberto.