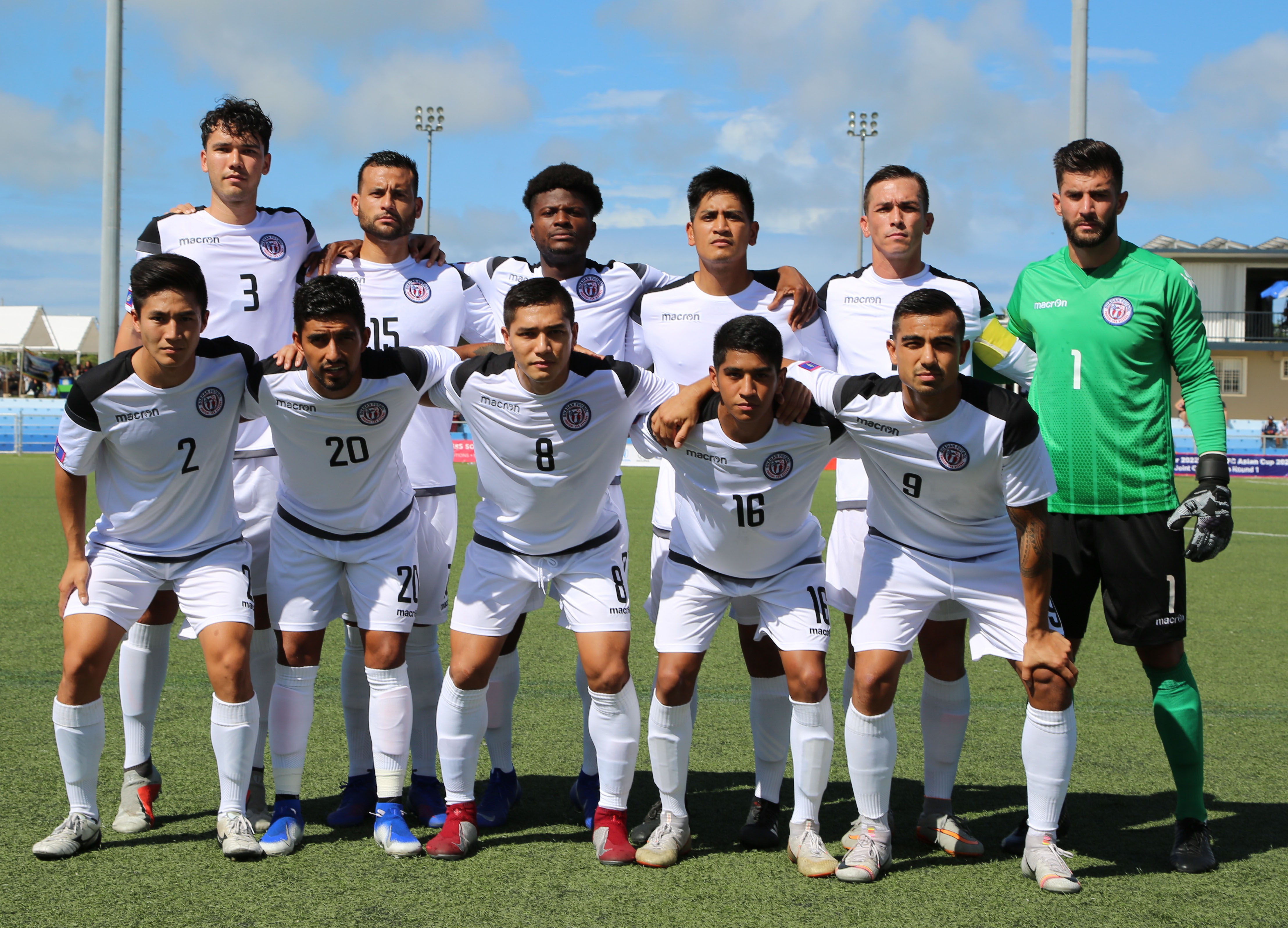 PRESS RELEASE – The Matao, Guam men's national football team, will open its bid in Round 2 of the FIFA World Cup Qatar 2022 and AFC Asian Cup 2023 Preliminary Joint Qualification with a pair of home matches against the Maldives and the Azkals from the Philippines on Sept. 5 and Sept. 10, respectively, at the Guam Football Association National Training Center.
Following the official Round 2 draw held earlier this month, Guam's team will be preparing to play a total of eight matches – four home matches and four away matches – in a span of nine months. 
Guam was drawn first in the pool of 40 countries and will face China PR and Syria, in addition to the Maldives and the Philippines, in a home-and-away format. China PR is the top-ranked country in the group, currently No. 71 in the Jul. 25 release of the FIFA/Coca-Cola World Ranking.
"The home matches are a huge advantage for us, as teams have to deal with the climate and travel to get to Guam, and then deal with our playing style and the joy that the players get from playing in front of their families and friends," said Karl Dodd, Guam's Head Coach. "Another good thing is that the group provides an easier flight plan for our away games; I know that the players look forward to the away matches just as much, proudly representing the island on foreign shores. Overall, it is going to be a great opportunity to showcase our abilities."
Guam's playing schedule has been officially set:
Home Matches
Guam vs Maldives, Sept. 5 at 3:30 p.m. at GFA
Guam vs Philippines, Sept. 10 at 3:30 p.m. at GFA
Guam vs Syria, Oct. 10 (time and venue to be confirmed at a later date)
Guam vs China PR, Mar. 31, 2020 at 3:30 p.m. at GFA
Away Matches
China PR vs Guam, Oct. 10
Maldives vs Guam, Nov. 19
Philippines vs Guam, Mar. 26, 2020
Syria vs Guam, Jun. 4, 2020
Dodd has a selection pool of over 50 players looking to break the top 23 selected to play for Guam in the sport's highest level of competition.
"Players should be looking to improve on their performance levels, in particular match fitness and their physical fitness levels, to be able to handle the match demands for Round 2," Dodd said. "It is really important that we are in peak condition to give ourselves every chance to progress to the next round.
"The objectives are to ensure that at the end of Round 2, we have no regrets, that we have given everything toward our preparation and we are truly focused on giving our best performance playing our game, our way, in every match. Our preparation on island is going to be very specific in how we are going to play with plenty of opportunities to build the connections within the playing style," added Dodd.
The Matao qualified for Round 2 by defeating Bhutan 5-1 on aggregate in Round 1. In Guam's home match against Bhutan last month, captain Jason Cunliffe recorded his first hat trick against a FIFA member nation in the win. Teammates Isiah Lagutang scored his first international goal in the contest and Shane Malcolm also scored, increasing his overall goal tally for Guam to four.
GFA will announce opening dates for ticket sales for the first two home matches in September. Ticket prices will range from $5 to $25.
For more information about the matches, call the GFA Main Office at 637-4321 or E-mail [email protected]