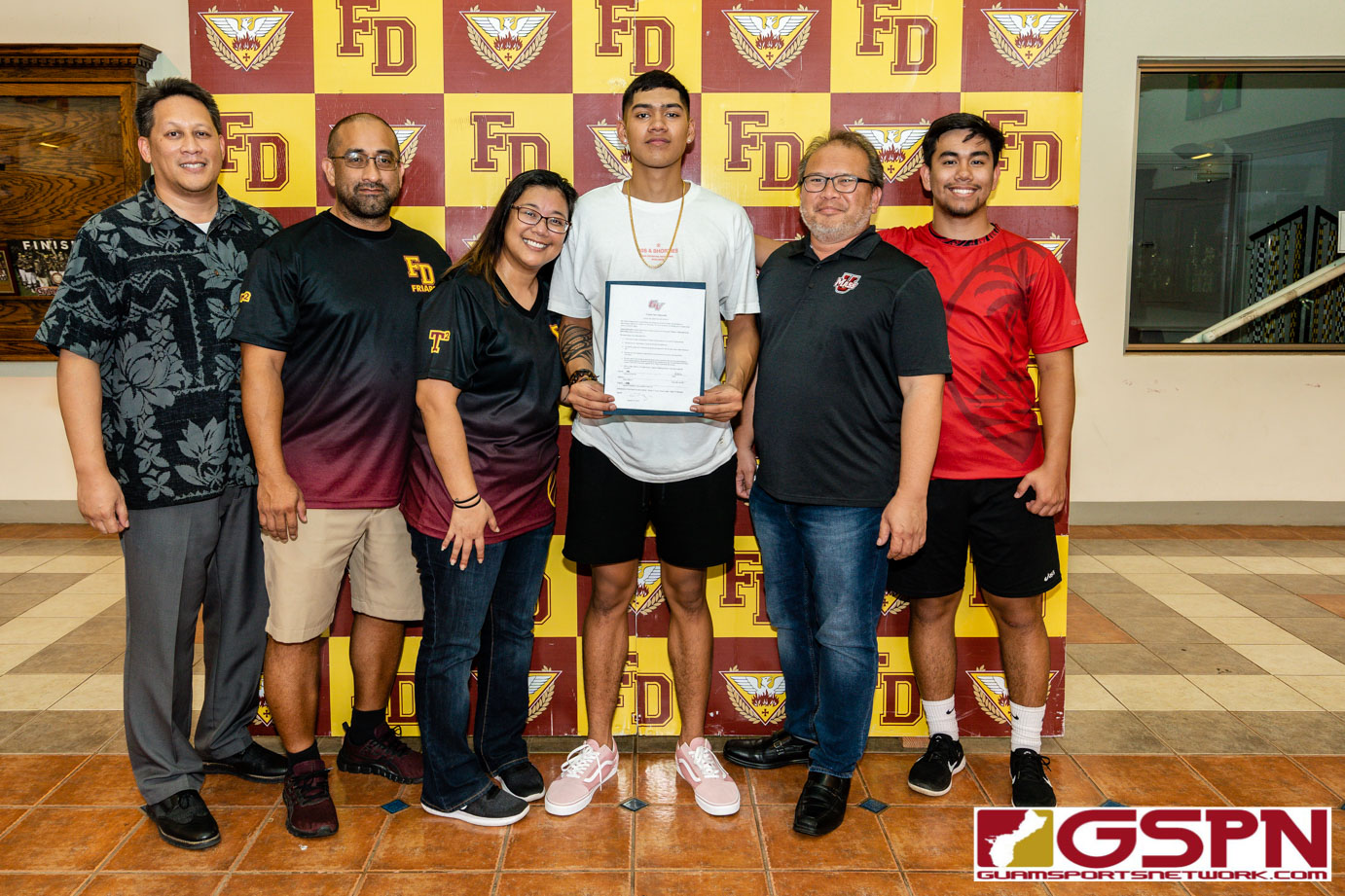 By Brandon Kinsella
On Wednesday, August 13th, Aidan McDonald signed his official letter of intent to play Division 1 Volleyball for the Grand View University Vikings in Iowa. The signing was held at the FD Phoenix Center, where McDonald has played volleyball for the past four years as a Friar.
The FD standout came off of a stellar MVP season, where he led the Friars to their third championship in four years. Although McDonald attended Majesty Christian Academy, he positively impacted Father Duenas' athletics program in many ways. Aside from dominating in volleyball, McDonald was also a force on FD's baseball and basketball teams.
McDonald is excited for the opportunity to play volleyball at the collegiate level and if all goes well, he is hoping for an opportunity to play volleyball professionally,
"Of course, this is a huge opportunity for me. All my loved ones have been encouraging me and I'm going to use that as motivation while I'm out there."
In attendance at the signing, were Aidan's family and friends, as well as FD Head Coach Steve Pangilinan, FD principal Ismael Perez, and Pastor Bill Maunsell from Majesty Christian.
There is a common stigma that Guam athletes cannot compete, are too small, or are not athletic enough to make it to the next level of sports. But in recent years, our athletes have refuted this stigma and have shown that those willing to put in the work are capable of playing at the next level. With McDonald signing to play D1 for a top tier school, it once again shows why this stigma is just a myth,
"At the end of the day, it's all about putting in the work and staying committed. Stay true to the game, whatever sport it may be, and your dreams will definitely be achievable."
McDonald heads to Iowa on Monday in what can be described as a bittersweet feeling for him. He loves the island of Guam and finds it hard to leave behind his family and friends. But he also understands that this is a huge opportunity that can open up doors for him in the future.
Aidan closed the interview thanking friends and family for their unwavering support in his journey to play collegiately.
GSPN wishes McDonald the best of luck as he enters into a new journey attending college and playing volleyball while representing the island of Guam.
PHOTO GALLERY BROUGHT TO YOU BY:

National Guard Athletes
Scott Eclavea
Scott Eclavea is a jiu-jitsu black belt and an accomplished MMA fighter. The Guard has given him an outlet in combatives to display his martial art skills, where he's become a head instructor for that program. Eclavea has served since coming out of high school and the Guard has only changed his life for the better.
COMING SOON …
LIVE FOOTBALL ON GSPN
Semifinals: #1 FD vs. #4 Southern (Friday 7 pm)
GSPN Preseason Basketball Tournament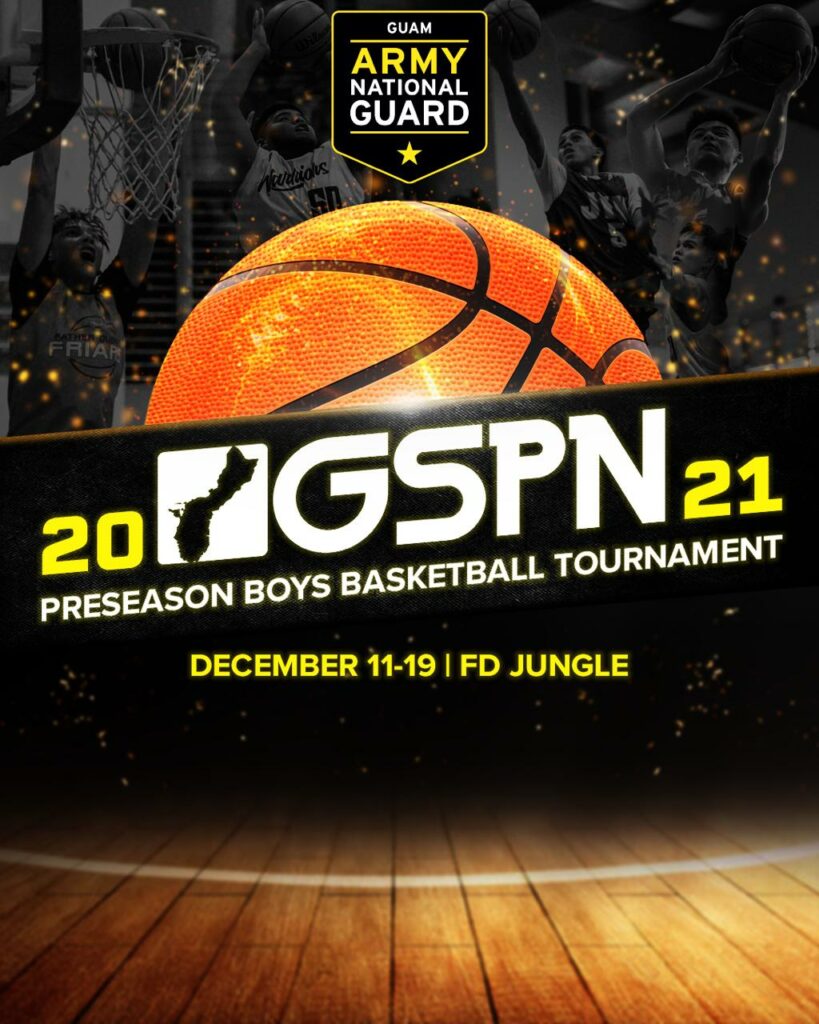 QUICK HITS
Robert Artero Maley recently captured the 182-lb. division of the Costa Mesa Classic, winning via pin in 4 out of 5 matches. Robert is a 4-year varsity wrestler at San Clemente HS (Tritons) and is currently ranked 15th in California's high school scene. He is the son of Jacque Artero Maley (AOLG 1991).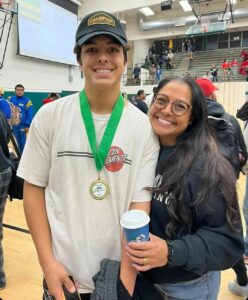 ——————————————–
Pat Taitano and Rich Abiador, teammates on the 1995 SPG volleyball team, have led their high school girls volleyball teams to the Washington State Championships in Yakima, Wa.
Taitano coaches Mt. Rainier High while Abiador leads North Creek High.
There for support is Dr. Mark Perez, a health professor at Central Washington University and a former UOG volleyball player.