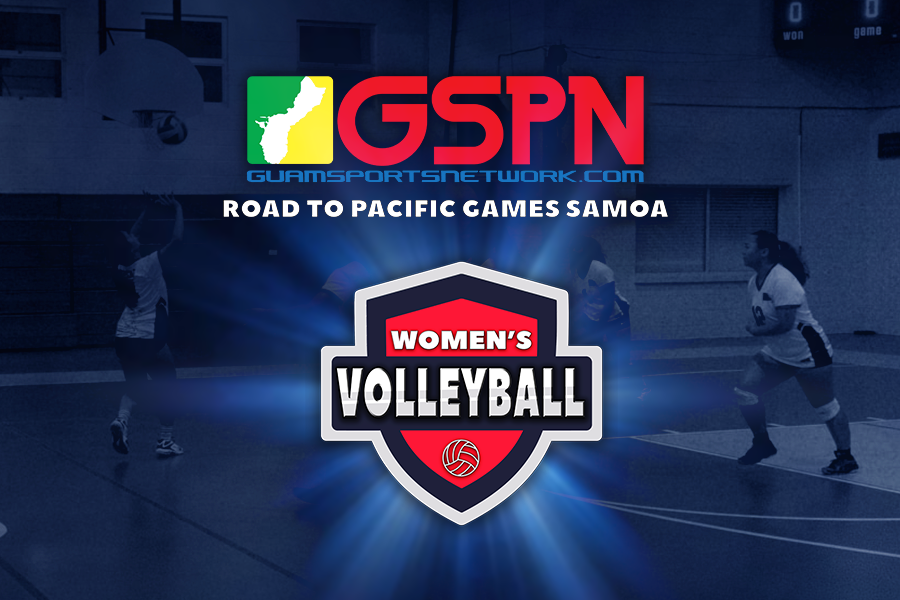 By Robert Balajadia
The 2019 Pacific Games Women's Volleyball team went through a roster shake-up from their 2018 Micro Games team, but a pair of former players have rejoined the team in Tatiana Sablan and Edeline Cruz to give the young group more veteran experience.
Cruz makes her return to the National Team roster after a few years hiatus while Sablan, the most veteran player, returns to the indoor scene after competing in beach volleyball in the Micro Games.
Team Captain Hilary Diaz has taken the leadership position after former Captain Mary Gillan was forced to withdraw due to work scheduling. A handful of members from the Micro Games team will also be missing, but current the team is still full of gold level talents.
ND Royal Austia Mendiola joins the National Team becoming the youngest female volleyball in Guam's history. Mendiola was instrumental in the Royals two title runs the past two seasons, highlighting her busy volleyball summer after also traveling with the Haggan Neni's as they concluded a tournament in the Summer Soiree in Anaheim in mid June.
The ladies have been going through off-season conditioning training at Custom Fitness, no later than two weeks after coming back from the Micro Games in Yap. They never failed to credit their conditioning in the Micro Games with the grueling amount of sets they played in just two weeks of action.
Now they face the best the Pacific has to offer and the adage of Guam's lack of length remains the same, which Sablan feels will be the one eye-opening experience for the young team. Despite the fierce competition the Pacific Games will surely bring, the team's spirit is on a high.
Sablan sat down for an interview to discuss losing four girls from their final roster, transitioning back from beach and what to expect from Samoa in the video blow:
PHOTO GALLERY BROUGHT TO YOU BY: