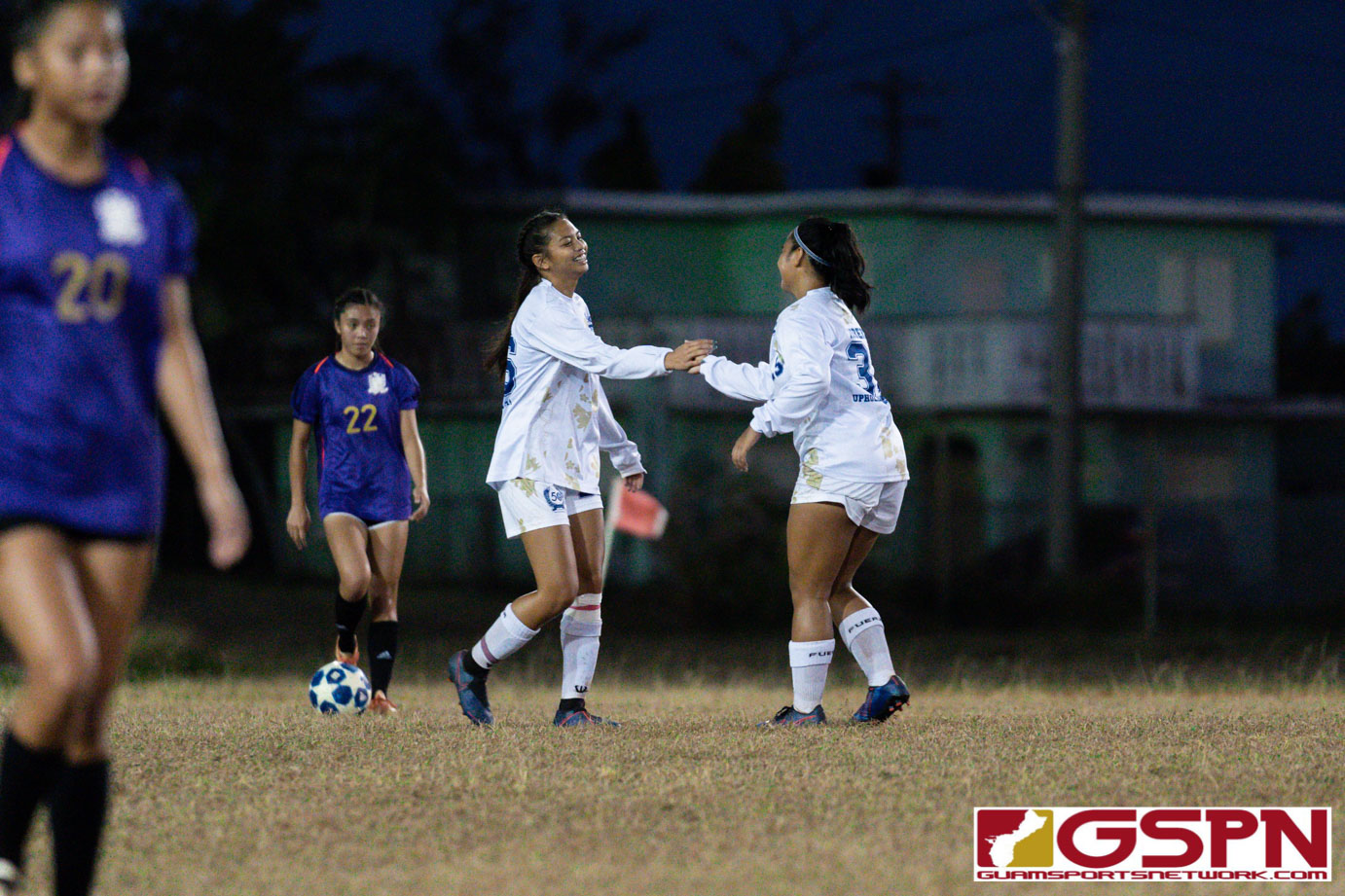 By Robert Balajadia
The ND Royals traveled to GW Monday evening to face the Geckos for the first time since last seasons title game. ND got off to a quick start scoring in the games second minute, running away with a 6-2 victory.
Royals midfielder and most lethal long-range shooter Shyann Roberto put up two goals and assisted on one to earn Wendy's Player of the Game. After Bri Leon Guerrero scored in the games opening minutes, Roberto assisted on the teams second goal in the 22nd minute with a one-touch pass to Abby San Gil before striking on a turn-and-rip in the 29th minute to go up 3-0.
The veterans like Bri and Shyann try their best to be aggressive early knowing that a big lead means more playing time for their younger players on the bench. And even when the younger girls get their time, Roberto and Leon Guerrero aim to be more facilitators than goal scorers.
"Every game we try and start really strong so our younger girls can get as much experience as they can so they're ready for next year when the seniors leave. Our starters have a set goal, but once we get that goal, we try to get everyone involved and we try to get as many other people to score as we can," said Roberto.
The Geckos avoided a shutout by scoring just before the half on a shot inside traffic from Frankie-Joi Fejeran in the 38th minute. Forward Sawyer Park would get the Geckos last goal in the 78th minute.
Even though the hype was a finals rematch the Royals weren't buying into Monday being anything more than another game.
"This was just another game for us as we get ready for the playoffs," added Shyann.
The Royals came out strong in the second half scoring goals in the 46th and 47th minute before Roberto's final score in the 77th minute on a break away.
ND has rolled off five straight games (5-1) since losing their opener to St. Paul. A good portion of their roster was competing off-island, but now the team is back at full force. The full force of that talented Royals roster is beginning to click as the post season draws near.
"We're trying to get the whole team on the same level so we can come into the playoffs strong and ready," said Shyann.
PHOTO GALLERY BROUGHT TO YOU BY:

2022 GSPN I MÅS METGOT COMPETITION
2022 GSPN I MÅS METGOT COMPETITION
2022 GSPN I MÅS METGOT COMPETITION
2022 GSPN I MÅS METGOT COMPETITION
2022 GSPN I MÅS METGOT COMPETITION
2022 GSPN I MÅS METGOT COMPETITION
COMING SOON …
GNYFF Championship Saturday
2nd Annual Greg D. Perez Fishing Tournament on Saturday
GML Playoffs
1st Quarter Sports
QUICK HITS
Team Onslaught represented Guam at the National X-Ball League paintball tournament in Sacramento, CA. The squad finished in 3rd place out of 12 teams in the Division 5 category.
Front L-R: Frankie Borja, Robert Delos Reyes
Back L-R: Marvin Reyes, Ericka Camacho, Gavin Santos, Nick Rivera, Nikki Tan, Adrian Mora, Ralph Sgambelluri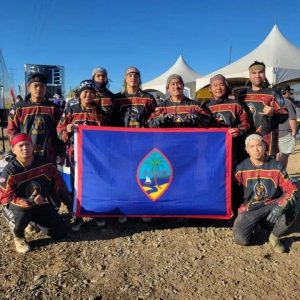 ———————————————–
Purebred Jiu-Jitsu Guam adds three more to their black belt stable. Daniel Cayanan, Cameron Mantanona and Peter Ungacta received their black belts on Saturday from Professor Stephen Roberto.