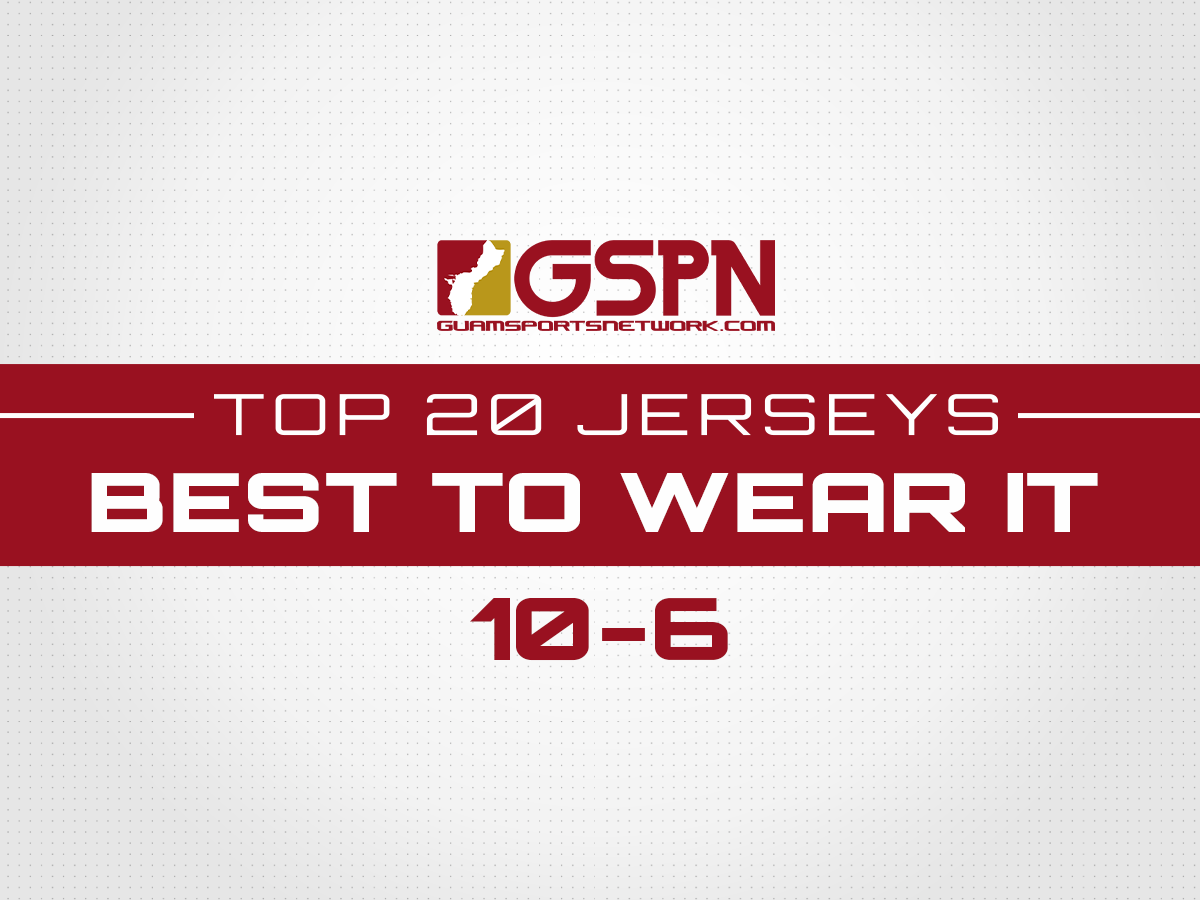 By GSPN
The countdown to the most iconic jersey numbers continues in Part III!
We're taking a trip down memory lane to highlight 20 of the most iconic numbers in all of Guam sports and some of (not all) the biggest names to wear them, along with ranking them based on the athletes who wore them in this four-part series.
10. #3
The 3: This number has been popularized by athletes by this past generation, notably worn by Guam's Kali 'Special K' Benavente, who wore the number in high school, playing collegiate at Chaminade and for the National Team. Team Guam's Captain Mary Gillan has made the '3' most famous in the Guam Volleyball scene, with two Micro Games Gold medals in her back pocket! Back-to-back 1000-yard seasons from Kein Artero was accomplished rocking the '3', which is retired at FD, and even Olivia Flores Elliott tore up fields winning five titles with Legacy for women's football. High school champs Monica Giger (basketball ) and Colleen Quinata (volleyball) also favored the '3'.
---
9. #11
The 11: The 'Helicopter' Tony Susuico and son Seve both held down the '11' for Guam Basketball for multiple generations. Ivan Shiroma chose the '11' when he played football in the 70's-80's during an era high in competition on the grid iron. Matao's Dylan Naputi took on the '11' in high school and as a pro and Maree Pelkey captained the Women's National Basketball Team as the most notable female to wear the '11'. Sharp-shooting legend Erwin Villa could probably drop '11' treys in any given game. Smooth playing Rick Miner turned many a double play in the GML with the double unos. Youngster Austia Mendiola also sports the '11'.
---
8. #8
The 8: A wide range of athletes have taken on the '8' and none more accomplished than Guam Basketball's Jin Han, winning six Micro Games gold medals and a handful more in the Pacific Games. Plenty of varsity football titles were won under quarterback's Brant McCreadie and Danny Manibusan, two of the best quarterbacks Guam has seen. GW Geckos Luis Mesngon and Skyylerblu Johnson represented the '8' with Mesngon also wearing the number for the Men's National Volleyball Team. Add rugby's Jacob Flores to this list.
---
7. #21
The 21: On the GSPN Mt. Rushmore of basketball greats, Chris Fernandez made the '21' standout in the 90's. Baseball's Tony Yatar is still playing baseball under the '21' and has been playing long enough to share a GML championship with his kids! Ryan Bigler didn't wear a number when he fought in the cage, but he unleashed punishment as a safety in the men's football leagues. There was none bigger a '21' but Big John Farnum. The fiercest slugger Guam has ever seen, Farnum's home runs were orbital and majestic. Some of those rocket shots have still not landed out of the Paseo dark skies.
---
6. #23
The 23: JR Hattig put Guam baseball on the map representing the '23' in the major leagues as a Toronto Blue Jay. The 'Last Dance' documentary reminded everyone what the '23' meant to basketball, which has only trickled down to some of Guam's best hoopers, like Mt. Rushmore's Joe Taitano. Professional Morgan Aiken and Joy Pangilinan, both from the St. Paul Warriors, also wore the '23' with Panglinan wearing it as part of the Women's National team. Matao's Shane Malcolm rocked the '23' helping Guam achieve it's highest FIFA World Ranking ever! GW's Valiant Borja won a football MVP and title under the '23'.
---
Part II
---
Part I
---
Just missed the cut
#2 – Janniliese Quintanilla (basketball), Logan Pangelinan (volleyball), Mike Bautista (baseball), Paige Surber (rugby), Travon Jacobs (football), Gianna Sarusal (football)
#7 – Roger Wahl (football), Gary Aromin (volleyball), Eddie Aguon (baseball), Jocelyn Pardilla (basketball), Rosae Calvo (rugby)
#33 – Bruce Meno (football), Buzzy Shiroma (football)
#44 – Benjie Pangelinan (football), Fred Peters (basketball), Brandon Chandler (football)
#72 – Zach Banner (football), Mike Cassidy (football)
---
UP NEXT
Saturday: 5-1

Foody's 5 Fun Facts
NFL Fan Edition: Sherwin Paet
DID U KNOW?
Frank 'The Crank' Camacho was a competitive youth golfer in Saipan with dreams of making it to the PGA.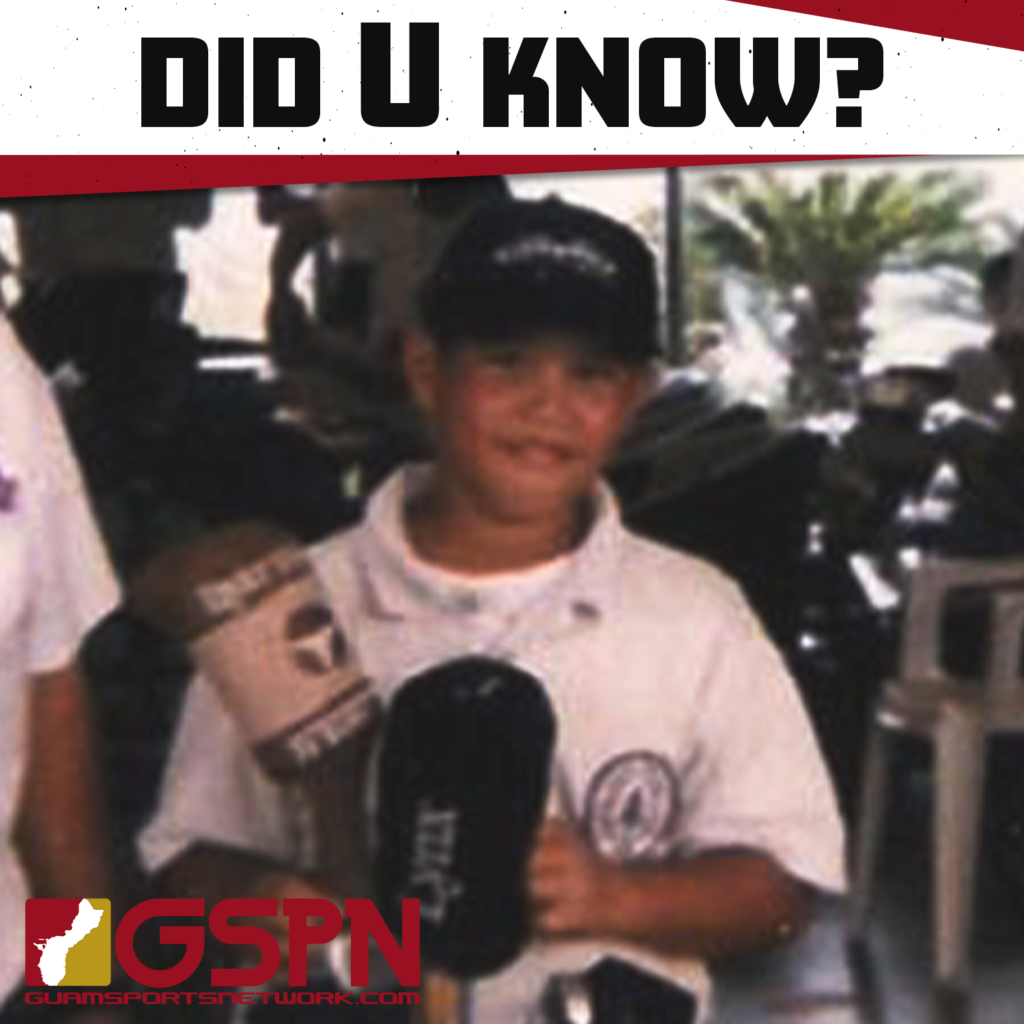 COMING SOON …
ALL SPORTING EVENTS HALTED DUE TO THE CORONAVIRUS ISSUE
QUICK HITS
Brazilian Jiu-jitsu gains another CHamoru black belt.
Johnny-James Lujan earned the honor in Colorado from Professor Tom Lynn, who is also a former US Olympian in taekwondo.
Lujan is the son of Johnny Lujan formerly of Mongmong and Janille Jamero Lujan formerly of Sinajana.