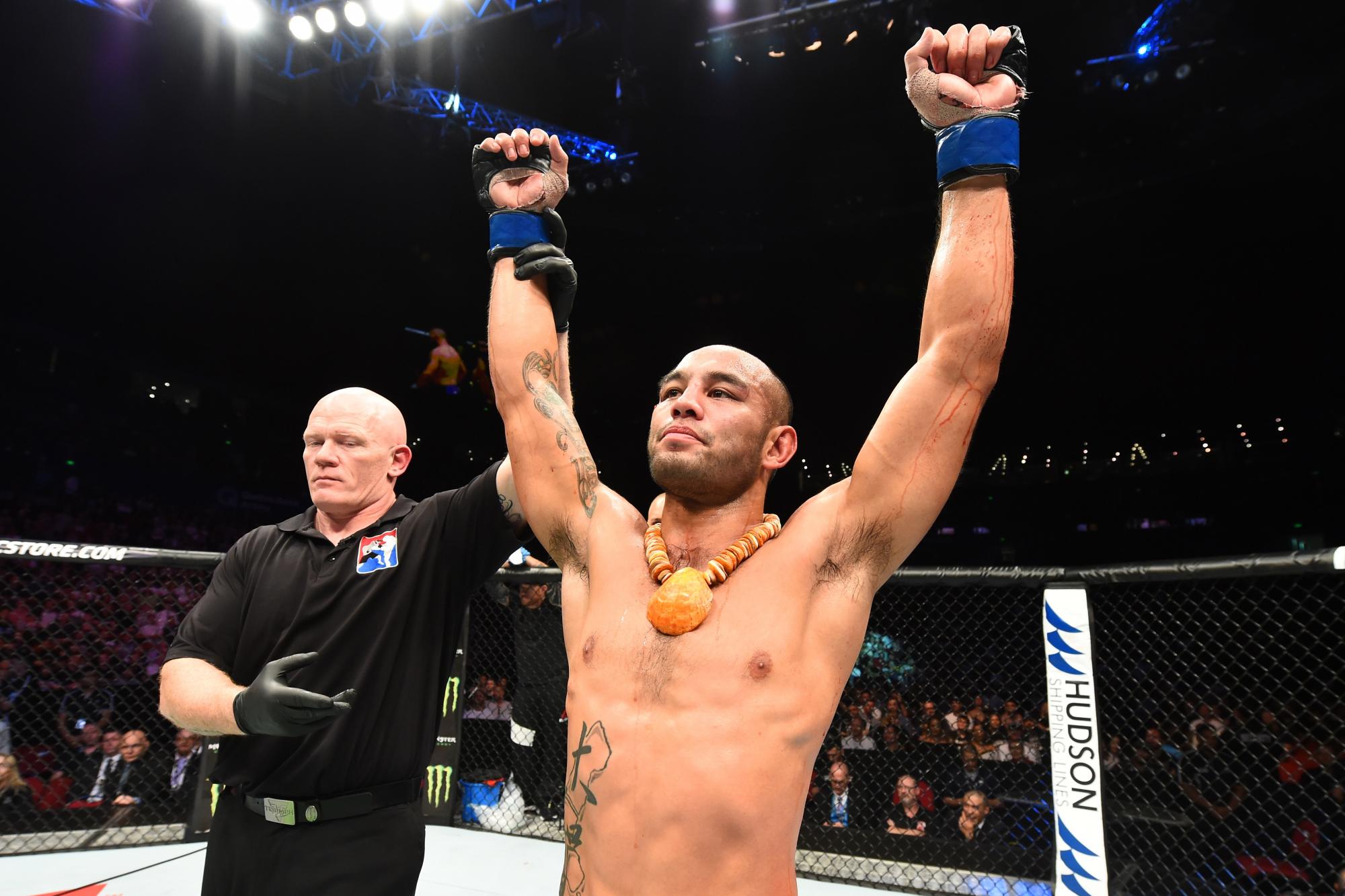 By Robert Balajadia
After already having his April fight rescheduled to June, Guam's Frank 'The Crank' Camacho was hit with some tough news just two days before his bout against Matt Frevola. Frevola was forced to pull out from the fight due to a member of his corner being diagnosed with COVID-19. The UFC quickly found a replacement for the bout, welcoming in new comer Justin Jaynes.
"So happy the UFC and my new opponent pulled through so we still have a fight. Grateful for the opportunity and stoked for my new opponent. Welcome to the UFC!," said Camacho via messaging.
Camacho's preparation for this bout was unlike any other. He spent the early phases of his training doing yard work, ala Rocky IV, which we highlighted in April. He's since been able to get back in the gym, where he noticed an uptick in his performance.
"Felt better going into the gym. I was in shape and looking forward to it. So nice having another body to drill techniques and spar live. The cardio and strength was really good. I'm a believer in the lancheru conditioning program," said Camacho.
The training has been abnormal, but the event itself will seem even more out of the ordinary with the UFC hosting fights in closed arenas with no fans. A loud arena has been what Camacho has grown accustomed to which makes his Saturday bout (Sunday Chamorro standard time) all the more interesting.
"It's definitely going to be different. Going to seem like a glorified sparring match. I will be able to hear all corners. I'm sure these conditions will play into the fight. Focus on the plan is key," said 'Crank'.
The UFC has taken the plunge into resuming action well before any other National sports and their crowd-less event had only given Camacho hope that he'd be able to get back in action with his last fight being in October of 2019.
"The toughest part was the uncertainty of when I will be able to do my job. After seeing the first UFC event back and the success it had, it gave me hope. Also, I'm just so grateful for the opportunity to fight at the biggest stage again even with the conditioning present. A huge thank you to my manager Iridium Sports Agency and Jason House for pulling through and making it happen," said Camacho.
Camacho will be taking the octagon in the prelims, which begin at 7 am Sunday Chamorro Standard Time.

National Guard Athletes
Scott Eclavea
Scott Eclavea is a jiu-jitsu black belt and an accomplished MMA fighter. The Guard has given him an outlet in combatives to display his martial art skills, where he's become a head instructor for that program. Eclavea has served since coming out of high school and the Guard has only changed his life for the better.
COMING SOON …
LIVE FOOTBALL ON GSPN
Semifinals: #1 FD vs. #4 Southern (Friday 7 pm)
GSPN Preseason Basketball Tournament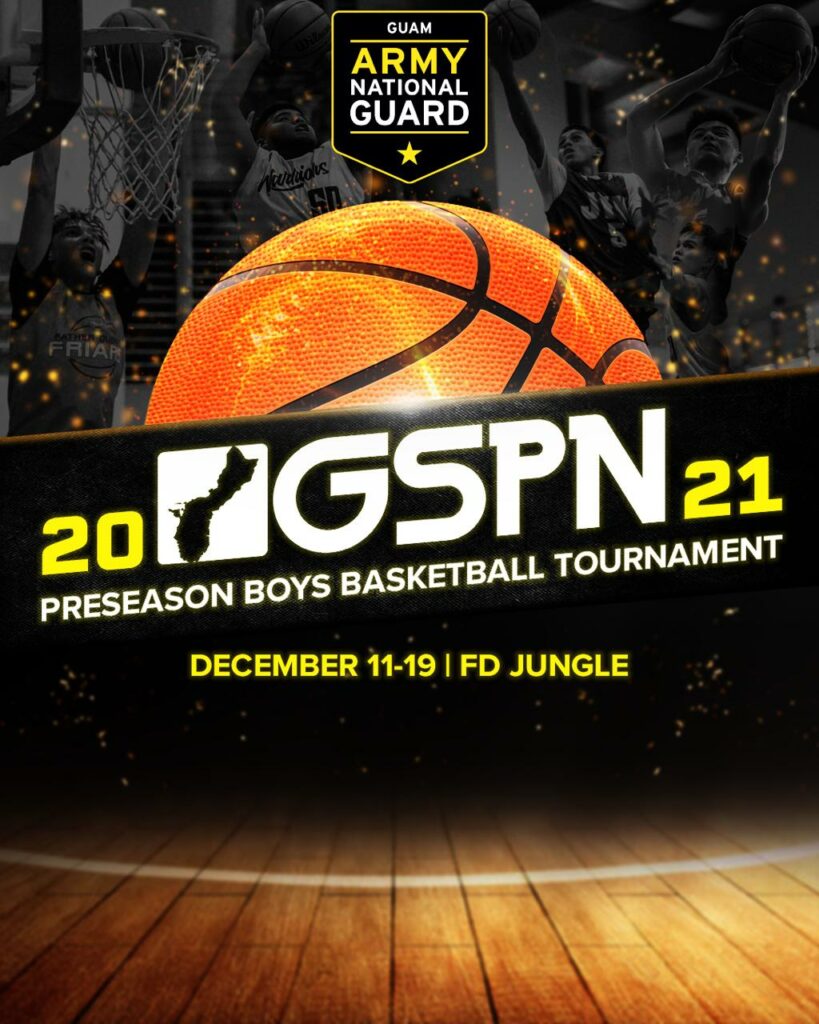 QUICK HITS
Robert Artero Maley recently captured the 182-lb. division of the Costa Mesa Classic, winning via pin in 4 out of 5 matches. Robert is a 4-year varsity wrestler at San Clemente HS (Tritons) and is currently ranked 15th in California's high school scene. He is the son of Jacque Artero Maley (AOLG 1991).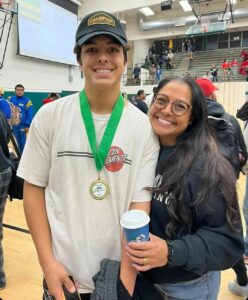 ——————————————–
Pat Taitano and Rich Abiador, teammates on the 1995 SPG volleyball team, have led their high school girls volleyball teams to the Washington State Championships in Yakima, Wa.
Taitano coaches Mt. Rainier High while Abiador leads North Creek High.
There for support is Dr. Mark Perez, a health professor at Central Washington University and a former UOG volleyball player.