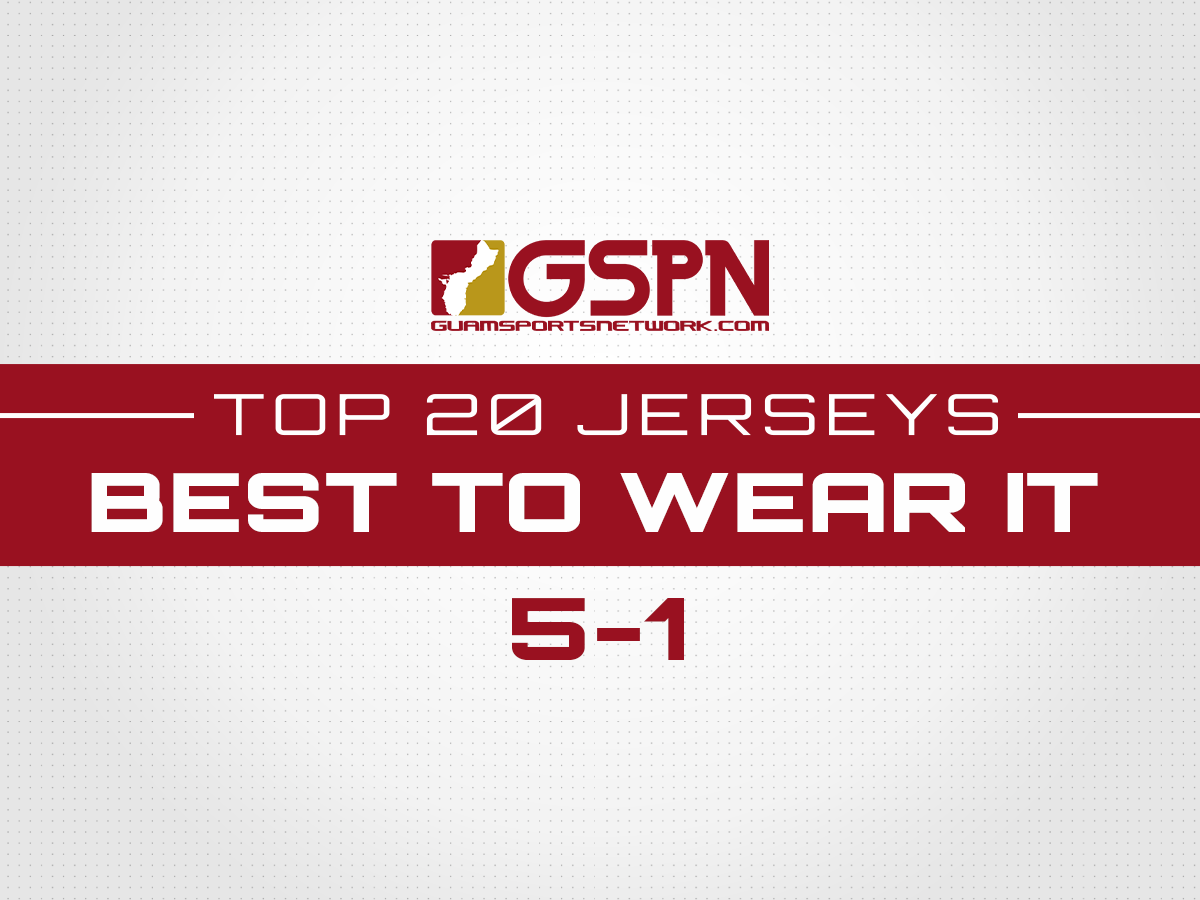 By GSPN
The countdown to the most iconic jersey numbers concludes with Part IV!
We've taken a trip down memory lane to highlight 20 of the most iconic numbers in all of Guam sports and some of (not all) the biggest names to wear them, along with ranking them based on the athletes who wore them in this four-part series.
Here are the Top 5 Jerseys of Guam and who wore them.
5. #55
The 55: The greatest football player of all time in Ryan 'Chairman of the Board' Rios will go down as the best to ever wear the double-nickle. Fellow member of the football GOAT's list Bill Ada wore the '55' in his high school playing days at FD where he won three Defensive MVPs before switching to the '5'. Guam National Basketball's Jonathon Galloway wears the '55' when playing for Guam. FD's Jason Cruz was a monster on the football field as his '55' was retired as well. It was his miracle recovery from death that amazes many up to this day where he continues to inspire all through bodybuilding and fitness.
---
4. #9
The 9: Volleyball and football stars gravitate to the '9' to represent some of Guam's best leapers. All-time volleyball great Chris Shepherd held down the '9' during his heyday, banging away at the University of Hawaii and across the courts of Guam. Football receivers Jared Ada and Xavier Naputi have hauled in plenty of touchdowns wearing the '9' and baseball's John Hattig Sr. and Tommy Morrison kept the '9' hot. Hattig, Sr. is arguably the best men's fastpitch softball pitcher in the PACIFIC. Let that sink in. Guam High's Rasean Jacobs and Okkodo's Aiden Ferrara rounds out an admirable list of '9's, winning titles for their schools in their respective sport.
---
3. #10
The 10: A number of game changers and some of the best to ever do it rock the '10'. Matao Captain Jason Cunliffe has been sporting the '10' to lead Guam to their highest FIFA rankings ever and continues to represent the island all over the world. Men's Basketball Team Captain Willie Stinnett has taken the '10' through two Pacific Games gold medals. Women's Basketball's, and best multi-sport athlete of the decade, Destiny Castro became the Chaminade scoring/assists/steals leader in school history all under the '10'. Southern Dolphins Paige Surber rocked the '10' in high school winning titles in each sport she played, and she played one each quarter!
---
2. #4
The 4: The most crowded spot on the list of notable athletes! Guam's greatest baseball player of all-time Keith Hattig sported the '4' when baseball was at its peak and he still rocks the '4' in softball, and stays winning. Guam Basketball's EJ Calvo wore the '4' during his days representing the island before hanging up his jersey to take on the head coaching job for the Men's Team. Therese Sison was considered Guam's best female basketball player before someone named Destiny came around. Sison and current National Team member Derin Santos Stinnett wore the '4' throughout her entire playing career. Jonah Romero sported '4' during his time playing for the Matao and rugby standouts Kayla Taguacta and Brian Romero can be seen in the '4' when playing internationally. Jesse Pinaula was the heart beat of the historic Oceanview Knights Far East Basketball championship team.
---
1. #12
The 12: The '12' has been ranked as the most iconic number behind some All-Time greats. The best quarterback of Guam football in Tony Posadas wore the '12', which has also become an iconic number in all of football. Following suite at the QB position were Bill Shiroma, Chris 'Cool Breeze' Wessling and SP Phillips. Guam Basketball's Joe Blas dropped many buckets in the '12', one of Guam's most explosive offensive talents we've ever seen. Sharp shooter Billy Belger has been repping the '12' with honor as of late along with GW receiver/baseball player Aaron Jamanila. All-time great running back Xavier Reyes also sported the '12' where he rushed for 1k yardage in high school. Guam Rugby's Chris Sgro rocks the '12' for the Men's Team. The late Fernando Diaz, one of the best lead-off hitters ever and outstanding centerfielder wore the '12' with pride.
We hope you enjoyed our tour of the jersey numbers of some (again, not all) of the most accomplished athletes across generations of sports on our island we call home. Biba Guam!
---
Part III
Part II
---
Part I
---
Just missed the cut
#2 – Janniliese Quintanilla (basketball), Logan Pangelinan (volleyball), Mike Bautista (baseball), Paige Surber (rugby), Travon Jacobs (football),
#7 – Roger Wahl (football), Gary Aromin (volleyball), Eddie Aguon (baseball), Jocelyn Pardilla (basketball), Rosae Calvo (rugby), Gianna Sarusal (football)
#33 – Bruce Meno (football), Buzzy Shiroma (football)
#44 – Benjie Pangelinan (football), Fred Peters (basketball), Brandon Chandler (football)
#72 – Zach Banner (football), Mike Cassidy (football)

2022 GSPN I MÅS METGOT COMPETITION
2022 GSPN I Mås Metgot Competition Recap
2022 GSPN I MÅS METGOT COMPETITION
2022 GSPN I Mås Metgot Competition Recap
2022 GSPN I MÅS METGOT COMPETITION
2022 GSPN I Mås Metgot Competition Recap
COMING SOON …
Sat: Origin Power Lifting Meet 
ISA Girls Volleyball/Boys Soccer Finals
QUICK HITS
Guam runners complete London Marathon. Former Guam top runners Charlie Epperson and Aysha Perez Epperson along with Cameron ONeal completed the 42nd London Marathon.
Charlie 2:47:56
Cameron 2:59:49
Aysha 3:51:04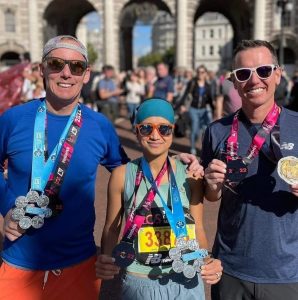 ———————————————–
Trevin Jones drops a unanimous decision 30-25, 30-27, 30-27 to Raoni Barcelos in UFC Fight Night 211 in Las Vegas.