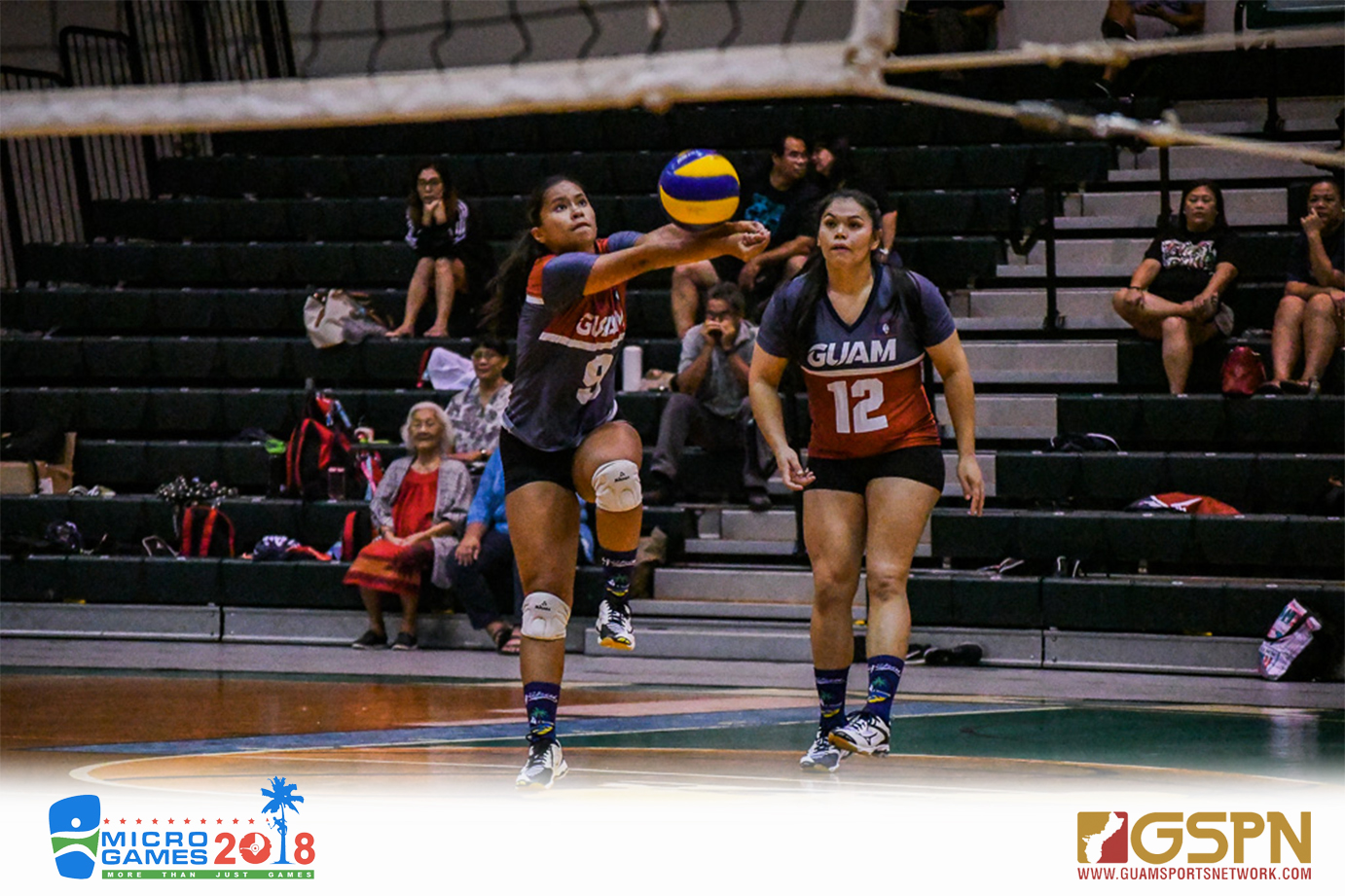 By Nolan Miles
The Guam Women's National Volleyball Team heads to Yap for the 2018 Micro Games with a majority of young, first-time Micro Game participants. But led by head coach Mike Rabago the goal remains the same: to bring the gold medal back to Guam.
The Women's Volleyball team were able to clinch gold four years ago in Pohnpei and look to repeat this year as Micro Games champions.
"The team actually looks a little different from the team four years ago because for more than half of them this will be their first Micro Games," said Rabago.
Women's Volleyball Roster
Mary Gillan
Joneen Terlaje
Joie Blas
Hillary Diaz
Kara Guerrero
Jeneal Besabe
Adriana Chang
Renee Finona
Lori Okada
Muneka Taisipic
Jestyne Sablan
Samyra Duenas
Mariana Kier
Rabago started off playing in the Micro Games back in the day and returns now for the second straight Games as coach for both the women's and men's teams.
"This is my second straight year coaching the Guam volleyball teams in the Micro Games, and this year has been a little hectic because I'm handling both the men's and women's teams but I'm really familiar with the women's team because I've coached about half of them on the Guam National team before and a lot of the remaining girls are also my players on the UOG Women's Volleyball team, so it's a little bit easier because they know my style."
The team welcomes back players from that gold-medal winning team such as Mary Gillan, who will be participating in her second Micro Games this year and looks to fill an even bigger role on the team as a leader and mentor.
"It's a lot different for me this time around, last Micro Games I was kind of like a rookie, but this time I'm one of the veterans on the team, and sort of stepping into that leadership role, it's challenging but I think it's been a really smooth transition. With it being my 2nd Micro Games I know a little bit more about what to expect and I'll be coming into these games a little more prepared both mentally and physically," said Gillan.
Gillan knows being the defending champions will put even more pressure on Team Guam but she believes the girls are up to the challenge: "Of course being defending gold medalists means everyone is gunning for Guam, but we've always had that target on our backs, and we're always the team to beat, but I think we can live up to the expectations."
Next up on Destination Yap:
July 3 – Va'a (paddling)
July 5 – Women's Basketball
July 7 – Beach Volleyball
July 9 – Underwater Fishing
July 11 – Wrestling
July 13 – Track & Field
Veterans like Gillan are showing the way for newcomers to the Micro Games like Mariana Kier who will be making her Micro Games debut along with many others on the team.
"About half of our team this year are veterans and the other half are new to national team competition, but they have a lot of experience as well with off-island opponents and I know we're all prepared to go out there and perform," said Gillan.
"Even though it's my first Micro Games I've challenged teams from the Phillipines, Singapore, and in the States before so I think I'm pretty well prepared for the type of competion we're going to face out there," added Kier.
Kier thinks the team's preparation has put them in tip-top shape and has positioned them to defend gold: " I think our team is really prepared because we've been putting a lot of work in, and getting a lot of court time, and when we aren't on the court we have "crossfit days" so I think we're prepared really well physically to be able to defend our gold medal," said Kier
For Gillan the recipe for success is the team's versatility.
"I think one of our biggest strengths is our versatility because we have a lot of players that can play multiple positions, we can pretty much throw any girl out there and she'll know what to do in any position."
For the Guam Women's Volleyball team gold is the standard and with a healthy mix of youth and the right amount of experience the team looks positioned to reclaim their Micro Games title.
PHOTO GALLERY BROUGHT TO YOU BY:

2022 GSPN I MÅS METGOT COMPETITION
I Mås Metgot Athlete Spotlight: Tim Nauta
2022 GSPN I MÅS METGOT COMPETITION
I Mås Metgot Athlete Spotlight: Tim Nauta
2022 GSPN I MÅS METGOT COMPETITION
I Mås Metgot Athlete Spotlight: Tim Nauta
QUICK HITS
Guam boys Kekoa Toves and Matias Calvo went head-to-head on the rugby pitch as American International College took on Dartmouth College, both top-ranked men's rugby programs in the country.
Calvo (FD) is the captain of Dartmouth and scored, but Toves (Sanchez) and his AIC squad came away with the win in Springfield, Mass.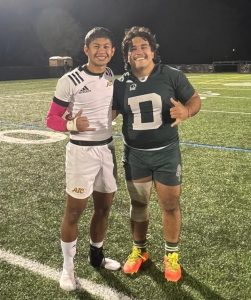 ———————————————–
1LT Belizabeth Nicole V. Rengiil is known to be the first female from Guam and Palau to make the All-Army Women's Rugby Team. She is an active duty Signal Officer with the US Army and is stationed at Joint Base Lewis-McChord in Washington.
Her team won the Armed Forces Women's Rugby Championship with a 4-0 record.
Belizabeth is the daughter of Edwin and Juliana Rengiil with siblings Johanna and Edwin-Isaiah Rengiil from Mangilao.