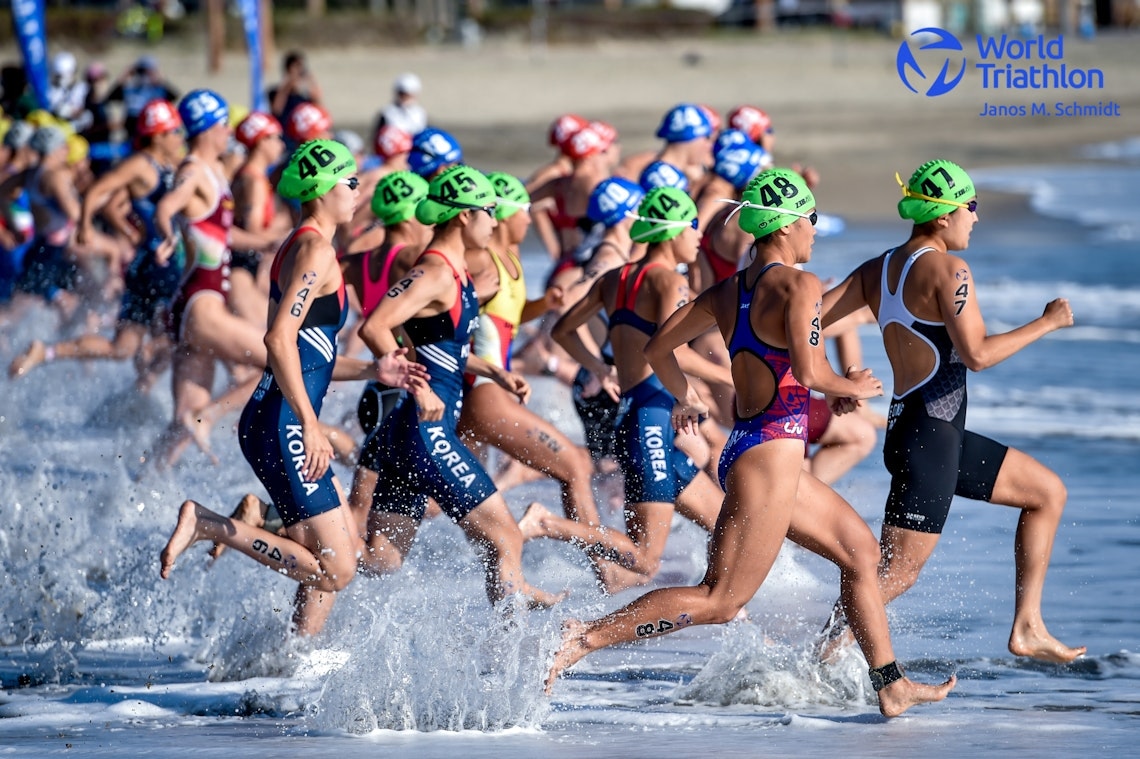 This is Part 3 of Manami Iijima-Martin's journey to earn a spot in the London Olympic Games.
By Manami Iijima-Martin
I've been meaning update you on my journey so far since the Pacific Mini Games, and I am finally getting to it.
2022 was a huge year:
– 2nd place: Challenge Korea
– 3 gold medals: Pacific Mini Games (Saipan) in Triathlon, Aquathlon, Half Marathon
– 15th place: Americas Triathlon Cup Santa Marta, Colombia
– 43rd place: World Triathlon Cup Miyazaki, Japan
– DNF: World Triathlon Cup Vina Del Mar, Chile
– 5th place: Asia Triathlon Cup Ipoh, Malaysia
– 1st place: 2022 Oceania Triathlon Pacific Island Championship Nadi, Fiji
First off, I want to thank my sponsors, family and friends, and supporters from Guam and internationally. I would not have done it without you. I've had countless times where I depended on training partners to get me out the door, friends and family who've advised but also openly listened to me on tough days and celebrated the highs like it was theirs. Biggest gratitude to my husband who takes care of our three fur babies while I'm gone and keeps me happy every day.
After PMG, I committed to racing short course draft legal racing in hopes to gain points to qualify for the 2024 Paris Olympics. It is different to the type of racing I've been doing the past five years. Instead of racing for 4+ hours and managing my effort at long course events, the races now end in 1-2 hours, and you race with people constantly pushing you by your side.
It has been a steep learning curve, as you can see from my results. At the first three international events from Colombia to Chile, I had gained no points despite finishing and had constant mishaps happening. I lost my bike shoe during transitions from swim to bike, intolerable menstrual pains, swimming poorly and losing the bike group, and learning to deal with travel fatigue.
I took a step back after every race to digest what went well and what didn't so I could practice during training in hopes that the next race would be better. I practiced getting on and off my bike more than 100 times, mentally visualized race scenarios, reached out to other elite athletes, and remembered why I'm committing to triathlon. I also tried to relax and enjoy the journey. Thankfully, results quickly showed with a 5th place finish in Malaysia where I was able to obtain some points and even beat girls who were miles ahead of me at the previous races and closed the gap. I took a short break after this race to spend time with family in Japan, whom I haven't seen since pre pandemic, then set off to Fiji for a training camp and a race. I ended up with a successful win to end a great first season.
After not being home much since October, I'm unwinding and enjoying extra time with the pups, Jon and friends. Unwinding may not really be true; I've been training a bunch. I've managed to sneak in a three hour training day on Christmas. Glad that Jon rides because we can spend it smashing each other on the bike. The Oceania Triathlon season starts in February, so I am off to a training camp with the Philippine National Triathlon Team.
Thank you for following my journey. I'm on Instagram @manamitris if you would like to see more day to day content! Happy holidays 🙂
PART 1: Starting the Journey
PART 2: Triple Gold in Saipan

QUICK HITS
The Figo Islanders 40s women's softball team took gold in the Senior Softball World Championship in Las Vegas. Figo came out of the loser's bracket and beat the Arizona Belles 17-3 in the AA division championship game Sunday afternoon.
Other Guam teams that played in the 40s tournament were: Team SOTTA (women's) and Bud Light Guam, Friars 671 and Sindalun Guahan (men's).
Sindalu finished a respectable 4th out of 24 AAA division teams.