Tag "triathlon"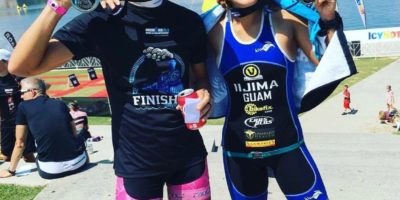 - September 11, 2017 -
In this past weekend's Ironman 70.3 World Championships in Chattanooga, Tennessee, six female athletes from Guam competed against some of the world's top triathletes and two of which, Manami Iijima and Laura Nadeau, finished inside the top 15 of their age group.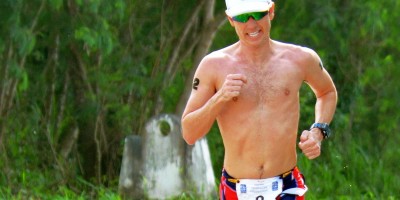 - January 15, 2016 -
Cameron O'Neal is just 1 of 7 selectees to compete in Switzerland.
- October 19, 2015 -
Sunday's Olympic Distance Guam International Triathlon was the biggest triathlon of the year for our island, hosting 45 international athletes from Japan and Korea along with 63 local participants. The weather was a concern this weekend as Tropical Storm Champi was still affecting Guam.
- September 10, 2015 -
Guam Triathlon Federation announced today that the 2nd annual Leo Palace Guam International Triathlon competition is likely to become the largest triathlon in the Federation's history and is set for Sunday, October 18th, 2015. At present, over 60 international competitors from Japan and Korea have registered for the event.
- August 29, 2015 -
Mieko Carey wins her 5th XTERRA Japan championship while Charlie Epperson and Cam O'Neal finish in the top 6 for men.
- July 19, 2015 -
Jonathan Wilde made all the right turns around Merizo Sunday morning, finishing on top of the Guam National Triathlon with professional athlete Charlie Epperson close behind. The relay team of Derek Mandell, Derek Horton, and Alejandro Atoigue were the first to finish the event and Lynn Mattix crossed as the first female solo finisher.