Archive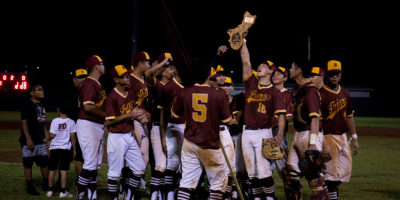 - December 24, 2017 -
The FD Friars had been locked in for the entire 2017 playoffs as they defeated each of their opponents via 10-run mercy ruling. Saturday evenings championship game at the Paseo Stadium was no different as they shutdown the dangerous GW Gecko offense for a 12-1 victory through fourth-and-a-half innings for the league title.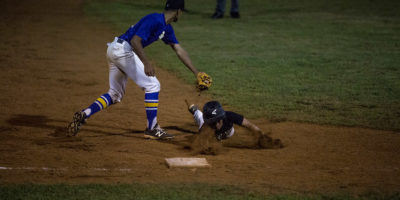 - December 21, 2017 -
Hot bats set the tone in the second game of the double-header, but defenses would prevail in the later innings as the GW Geckos toppled the Tiyan Titans 19-11 at the Paseo Stadium to propel them into what will be their fourth-straight finals appearance.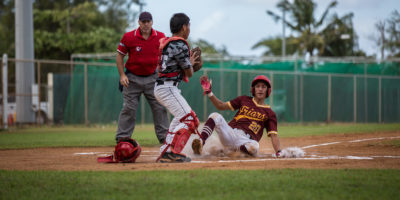 - December 20, 2017 -
The FD Friars played well on both sides of the diamond as they defeated the Sanchez Sharks in the semifinals Wednesday to advance to Saturday's title game.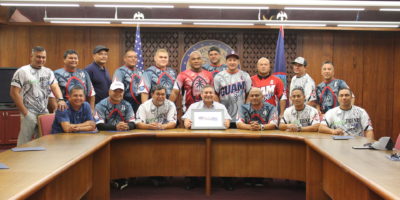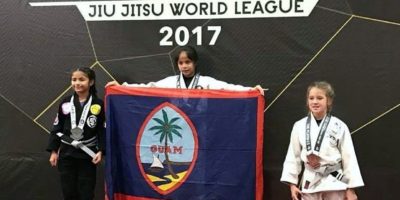 - December 18, 2017 -
13 matches won. Zero points given up.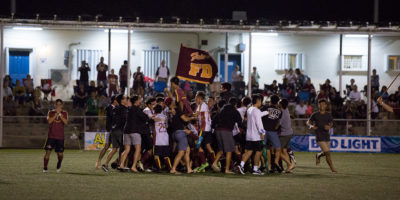 - December 17, 2017 -
As if their semifinals shootout win over the Harvest Eagles wasn't dramatic enough, the FD Friars outlasted the JFK Islanders in yet another shootout, but this time to win the IIAAG Boys Soccer Title.