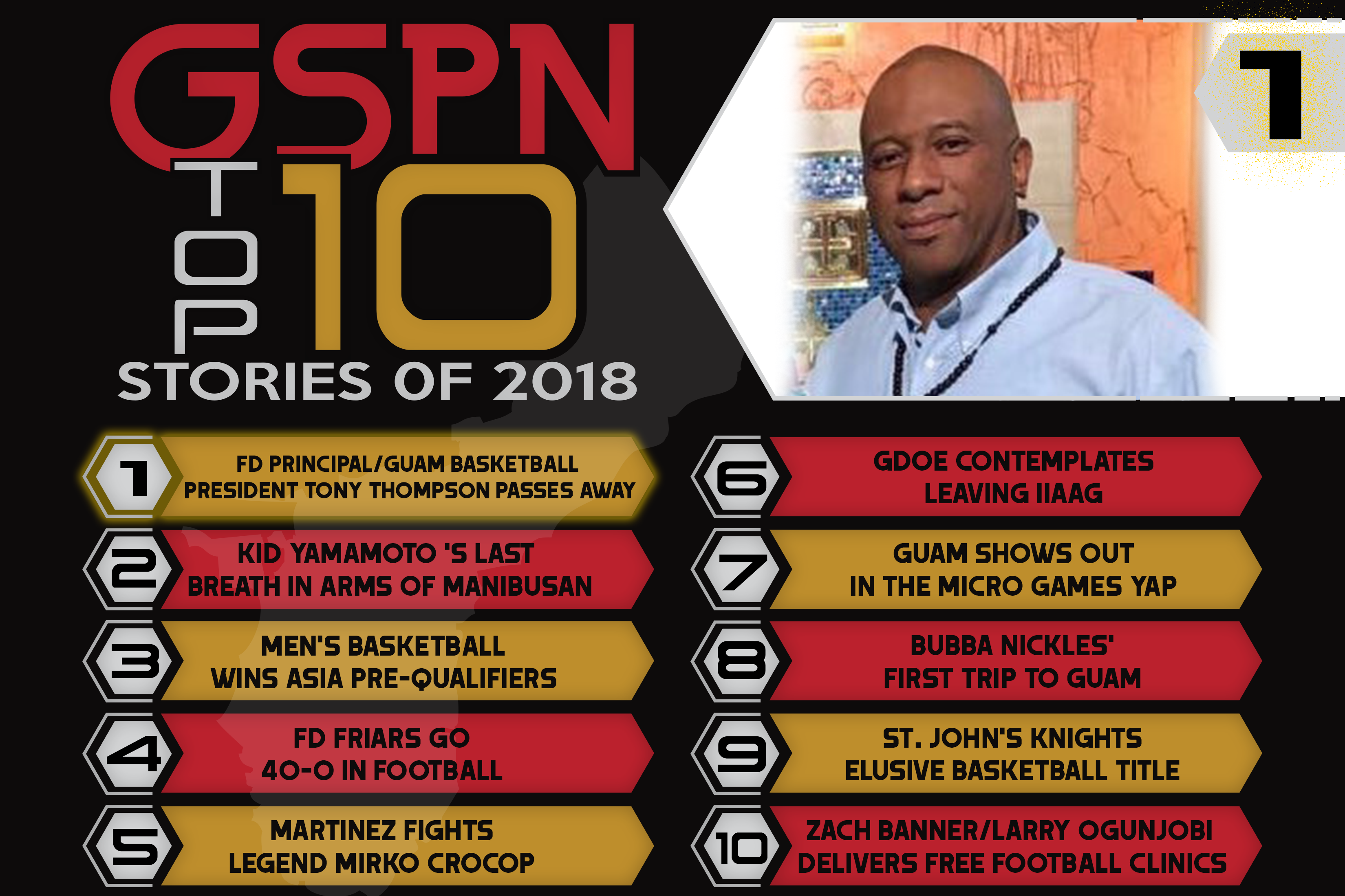 Welcome to the Top 10 Stories of 2018!
Every year GSPN spends the last days of the closing calendar year counting down the most clicked, read, like, tweeted and shared stories on the website and our social media as well as their impact on Guam Sports. We'll be revealing a new story every day before ringing in the New Year!
Today we continue with the top story of 2018.
Top 10 Stories of 2018
#1 – Guam Basketball's Tony Thompson passes away: The most shocking story of 2018 came so sudden that the passing of Guam Basketball President and FD Principal Tony Thompson in April is still hard to believe. A pioneer for the sport of basketball on Guam, Thompson helped Guam Basketball reach new heights as well as being a role model and mentor for many he came in contact with. Thousands attended Thompson's memorial service held at the FD Phoenix Center from alumni to family and friends. Guam Basketball and the FD students all sported 'T2' or 'TT' patches on their jerseys in the Micro Games, Asia Pre-Qualifiers and every high school jersey to keep the memory of Thompson with them every step of the way
———-
#2 – Kid Yamamoto passes away on Guam: The legend Norifumi 'Kid' Yamamoto succumbed to his long battle with cancer late 2018, passing away in the care of his good friend Melchor Manibusan. The former UFC bantamweight's passing garnered the most social media attention in the history of GSPN along with the feature story from GSPN's Patrick Lujan about Manibusan's last moments with Yamamoto. The featured story was asked to be taken down, but prior to it, the story had been the most trending story on social media.
———-
#3 – Men's Basketball dominates FIBA Pre-Qualifiers: The biggest accomplishment by Guam sports in 2018 came from the Men's National Basketball team as the dominated the FIBA Asia Pre-Qualifers while also attaining the highest FIBA rank (76) in history. Guam was introduced to Earnest Ross, who was also named the tourney top's performer! Guam's win in Thailand assured their spot to defend their Pacific Games Title in 2019, but their win also granted them an invitation to the Qualifiers in 2020.
———-
#4 – Friars extend win streak to 40 games: The longest winning streak in Guam high school football was extended in 2018 as the FD Friars took their 30-game bench mark in 2017 and added to it, going 40-0 to finish off another IIAAG season with their fourth straight title. The title game against GW was one of the most exciting football games as it ended in a wild overtime victory for the Friars. Had the tables been turned, the Geckos denying the Friars their 40th win in the title game would have also made its way as one of the biggest sports stories of 2018.
———-
#5 – Martinez fights the legend Crop cop: Arguably the biggest fight in Guam MMA history, Heavyweight Roque Martinez got in the ring with the MMA Croatian legend Mirko Cro Cop in Rizin 13. News of the fight accumulated some of the biggest social media reactions in everything leading up to the big event. GSPN's Patrick Lujan flew to Japan to cover Martinez's fight first hand. Martinez ended up losing after suffering a cut on his temple where the doctor deemed Roque ineligible to finish, giving Cro Cop the win. Martinez stated his MMA journey is still not yet over as he is still in his prime!
———-
#6 – GDOE contemplates leaving the IIAAG: News broke in November in a press release from GDOE Superintendent Jon Fernandez that GDOE will be looking into the possibility of breaking away from the IIAAG for high school sports. GSPN followed up with Fernandez on the situation and he further explained what sparked the idea to leave and what might be in store if that possibility becomes a reality. If the decision to leave is upheld, the split between private and public high school sports can happen as early as January 2019.
———-
#7 – Guam shows out in Micro Games Yap: Guam's participation in the 2018 Micro Games was followed heavily as GSPN's Robert Balajadia and Michael Ebio were the only media from Guam to venture to the small island of Yap. Guam sent 11 total teams and captured 53 total medals 29 Gold, 12 Silver and 12 Bronze. GSPN is full of photos and story recaps including ALL of the action so feel free to search up the Micro Games section for the entire two-week recap of action!
———-
#8 – Bubba Nickles' first trip to Guam: The softball star with a chamorrita bloodline made her first trip to Guam over the summer of 2018. UCLA softball super star Madilyn 'Bubba' Nickles had always embraced her Guam heritage and her first trip to the island included a softball clinic, participating in the first annual APL Women's All-Star Softball Game and a tour around the island with her parents! Nickles assured that her visit to the island isn't a one-time deal after receiving such warm welcomes from softball fans all-around the island.
———-
#9 – Knights capture elusive basketball title: A title that was four years in the making; longer if you consider how long the core of the 2018 St. John's Knights basketball team had been playing together. The once group of talented middle school stars put the IIAAG on notice behind the mature game of Michael Min and sharp shooting of Takumi Simon right from their freshman season. The talented group only got better as each year passed, but the only thing missing was getting a IIAAG trophy as the group had never even reached the finals. Head coach Fred Peters considered their senior season 'all or nothing' and the group settled in to their potential to finally bring home a high school basketball title to St. John's where they snapped a 37-game win streak by the St. Paul Warriors.
———-
#10 – Zach Banner and Larry Ogunjobi host clinics on Guam: Guam's football community were exposed to training of the highest level in football as the NFL's Zach Banner and Larry Ogunjobi of the Cleveland Browns. Guam son Zach Banner has made it a point of emphasis to be involved with Guam football as much as he can and during 2018's off-season, Banner called on former teammate Larry Ogunjobi, a stand out rookie, to assist in hosting clinics for Guam football from youth to adults while even having a two-day session with Guam's coaches.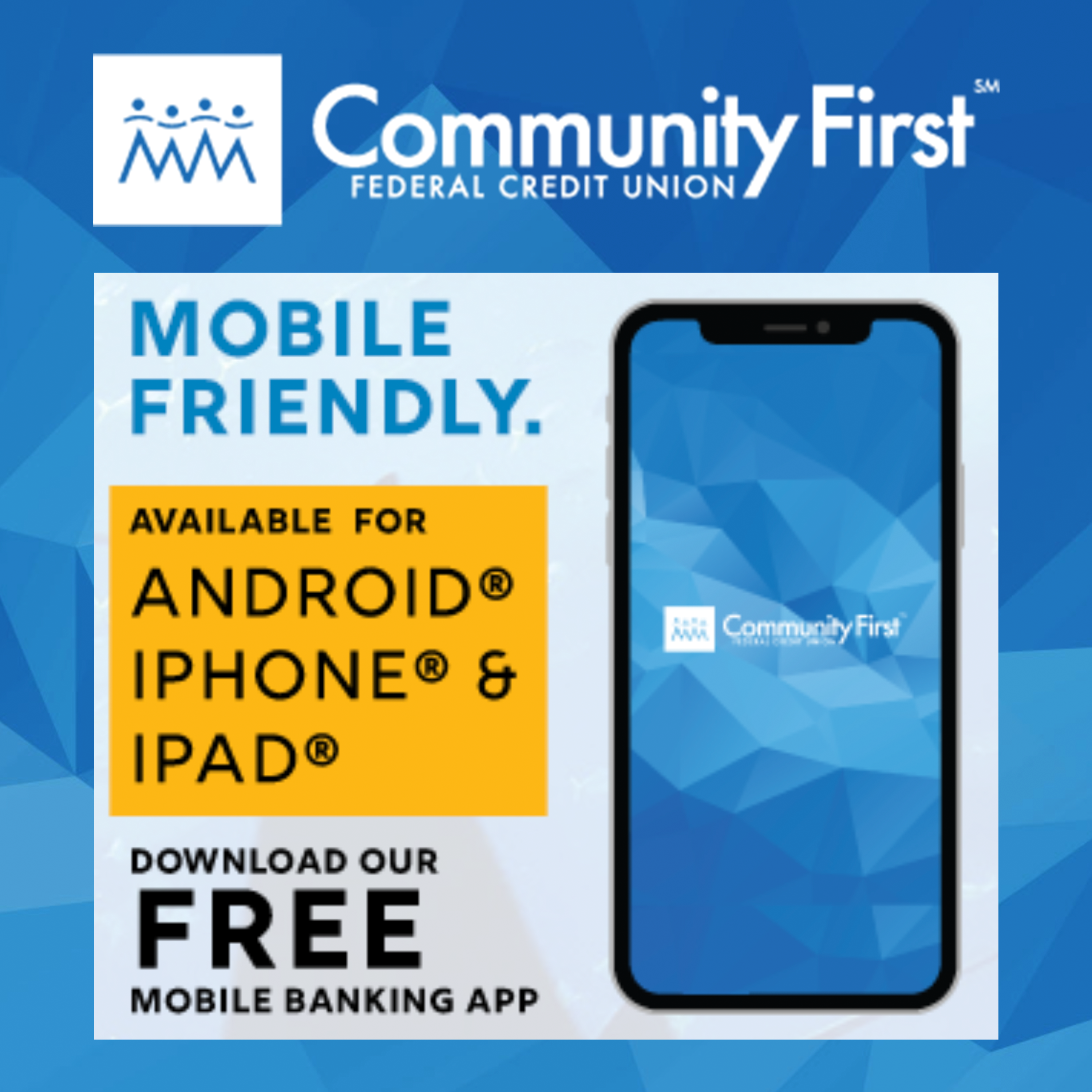 GPS Sports Calendar
SU

MO

TU

WE

TH

FR

SA
27

28

29

30

1

2

3
Events for October
1st
No Events
Events for October
2nd
No Events
Events for October
3rd
No Events
4

5

6

7

8

9

10
Events for October
4th
No Events
Events for October
5th
No Events
Events for October
6th
No Events
Events for October
7th
No Events
Events for October
8th
No Events
Events for October
9th
No Events
Events for October
10th
No Events
11

12

13

14

15

16

17
Events for October
11th
No Events
Events for October
12th
No Events
Events for October
13th
No Events
Events for October
14th
No Events
Events for October
15th
No Events
Events for October
16th
No Events
Events for October
17th
No Events
18

19

20

21

22

23

24
Events for October
18th
No Events
Events for October
19th
No Events
Events for October
20th
No Events
Events for October
21st
No Events
Events for October
22nd
No Events
Events for October
23rd
No Events
Events for October
24th
No Events
25

26

27

28

29

30

31
Events for October
25th
No Events
Events for October
26th
No Events
Events for October
27th
No Events
Events for October
28th
No Events
Events for October
29th
No Events
Events for October
30th
No Events
Events for October
31st
No Events
1

2

3

4

5

6

7
Foody's 5 Fun Facts
NFL Fan Edition: Sherwin Paet
DID U KNOW?
Frank 'The Crank' Camacho was a competitive youth golfer in Saipan with dreams of making it to the PGA.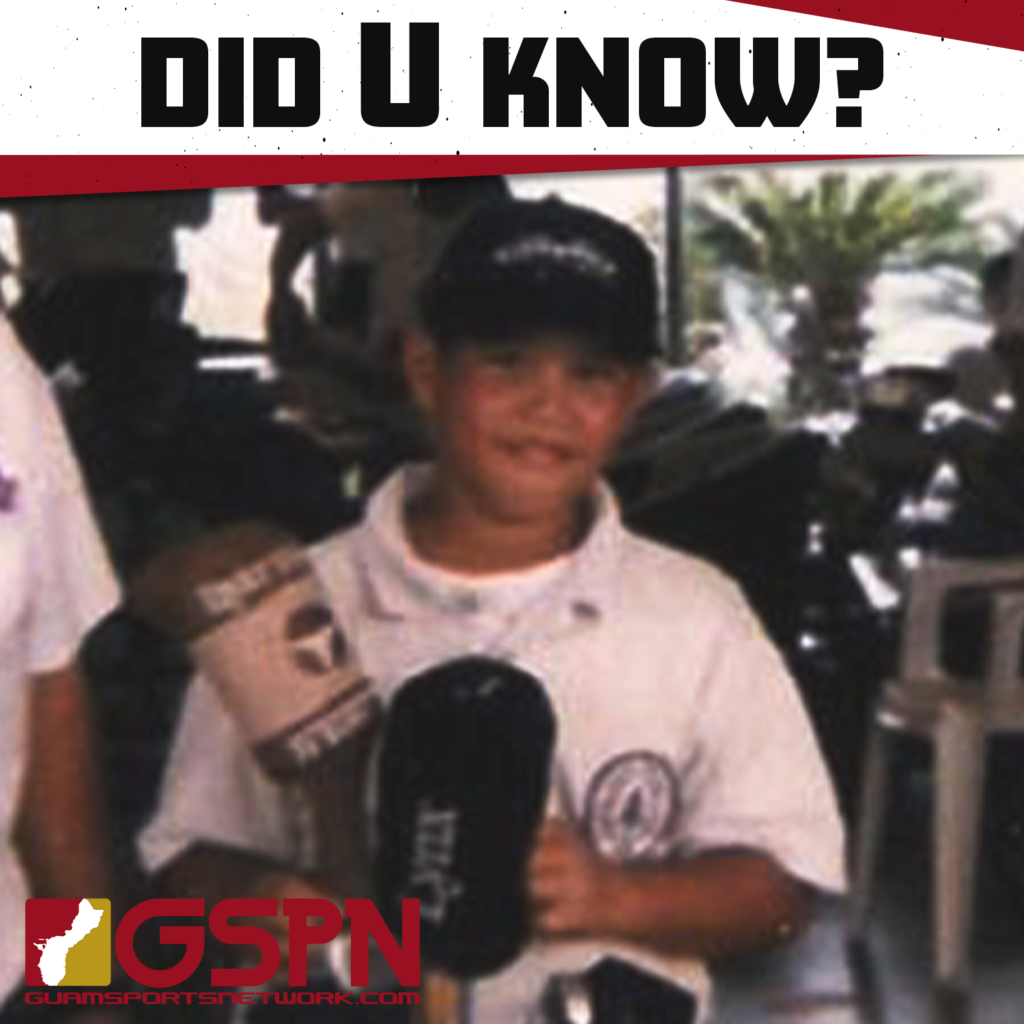 COMING SOON …
ALL SPORTING EVENTS HALTED DUE TO THE CORONAVIRUS ISSUE
QUICK HITS
Jamal Agnew changes positions this year with the Detroit Lions from cornernack to receiver.
The 2019 All-Pro return man will retain his special teams duties for the Lions.
Agnew is half CHamoru with his mother hailing from Saipan. #bibamarianas
(AP/Carlos Osorio)