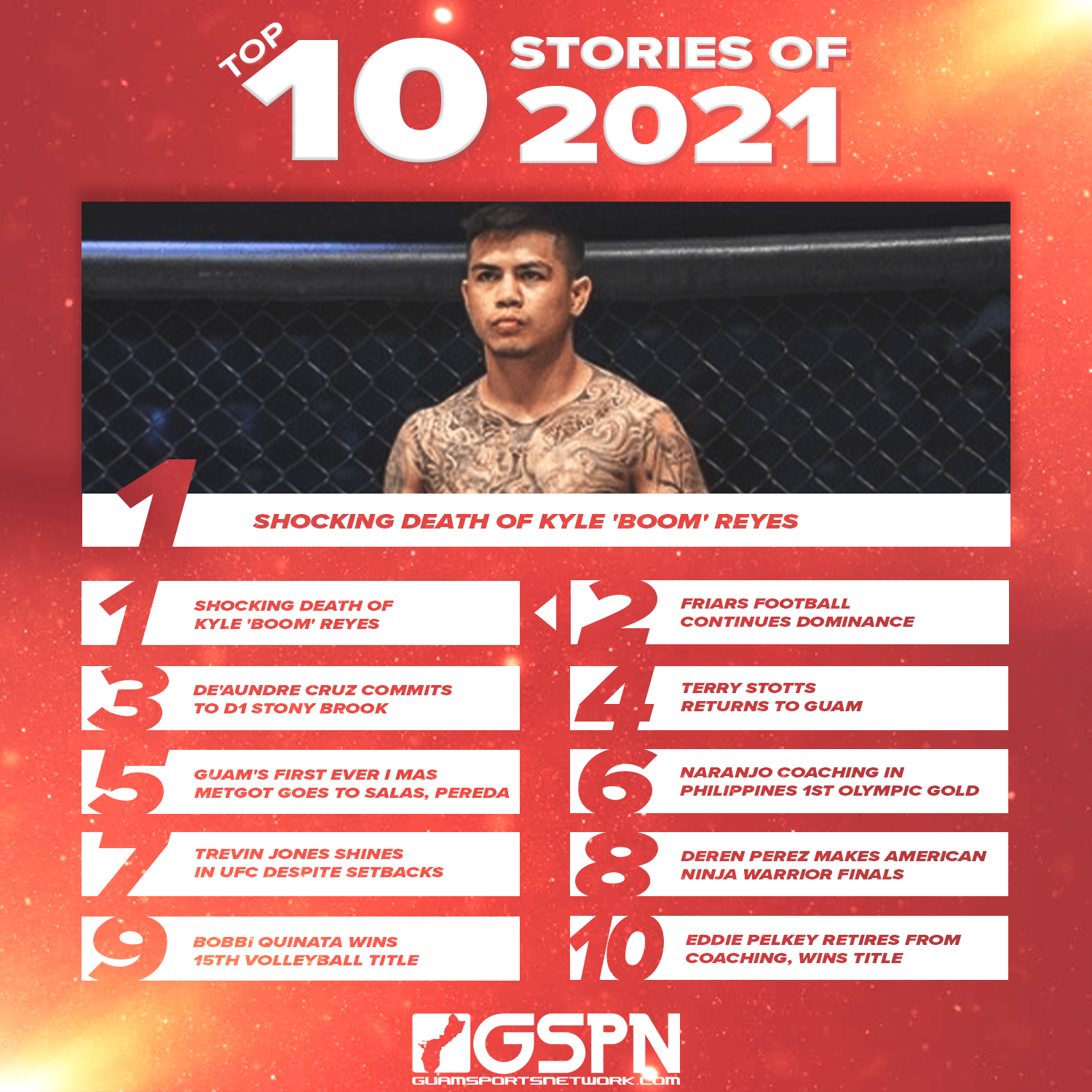 Here are the Top 10 Stories of 2021!
Every year GSPN spends the last days of the closing calendar year counting down the most clicked, read, liked, tweeted and shared stories on the website and our social media as well as their impact on Guam Sports. Your impressions have been documented and here's what YOU were most interested in for 2021.
We'll be revealing a new story every day before ringing in the New Year! Today reveal #1.
For the list of Honorable Mention stories that just missed the cut, check out the stories below the countdown!
(click on featured photo to re-visit the story)
1. The most shocking story to come out of 2021 was the sudden passing of Guam's MMA star Kyle 'Boom' Reyes at 30 years old. Plenty of Kyle's family, friends and fans took to social media to pay their respects to the blossoming talent. The impact of Kyle's death shocked the island and was definitely the biggest news of Guam's 2021 sports world.
——————————————————————————————-
2. After a year of no football in 2020, fans were more than eager to welcome back the island's most loved sport in 2021. All eyes were on the FD Friars and whether they could continue their unbeaten streak after a league that was run by underclassmen. After two close games in the regular season, the Friars dominated the post season on their way to 57-straight wins and their sixth consecutive title.
——————————————————————————————-
3. Guam's De'Aundre Cruz fulfilled his goal of getting into a D1 football program after announcing that he committed to Stony Brook University. The former football star followed fellow Friar Brandon Knapp ('94) in getting a D1 offer for football!
——————————————————————————————-
4. NBA head coach Terry Stotts made his return to Guam for the first time in 38 years! The former JFK Islander was greeted by plenty of fans and former teammates throughout his stay as he also traveled with his mother Jayne Phelps and hosted by his brother Mark who still lives on Guam. Stotts was inducted into the UOG Hall of Fame which he was able to celebrate while on island.
——————————————————————————————-
5. The first ever Strongman/Strongwoman event was held on Guam called the GSPN I Mas Metgot Competition! Six of Guam's strongest men and women put together one unforgettable event that rocked the Paseo area with Anthony 'Big Tone' Salas and Guam National Weightlifter Britt Pereda claiming the inaugural titles!
——————————————————————————————-
6. The first Olympic Gold medal in the Philippine history has ties to Guam! Weightlifting coach Julius Naranjo, FD Friar Class of 2009 and former Guam National lifter, was in the coaching corner of Philippine Olympian Hidilyn Diaz as she lifted her way to the top with a 127 clean & jerk with a 224 overall.
——————————————————————————————-
7. Guam's MMA star Trev 'Five Star' Jones got off to a blazing start in his UFC career with two knockouts in a 2-0 start. 2021 did present Jones with plenty of hurdles with four of his fights being postponed due to his opponent getting injured or being on COVID protocol. Despite the setbacks, Jones still found success in the octagon and is still aiming to become a household name!
——————————————————————————————-
8. Guam's Deren Perez had a big year in 2021 by making it to the American Ninja Warrior finale in Las Vegas! Perez put on a dazzling display in the semifinals and quickly became a fan favorite. Perez took a fall into the water during his finals run, but he assured that the experience he gained will only make him better.
——————————————————————————————-
9. 15 Championships and she's not done yet! GW Gecko legendary coach Bobbi Quinata claimed her 15th girls volleyball championship, winning the ISA league title in back-to-back fashion in 2021. When it comes to the volleyball court, Bobbi Quinata is in a coaching league of her own!
——————————————————————————————-
10. 2021 was the last ride for FD Friars coach Eddie Pelkey as he officially walked away from coaching. Pelkey was able to win the league title in his final year while leaving a heartfelt message to the late Tony Thompson after his final game. It was a memorable ride, but Pelkey is comfortable with his decision to retire and he's currently enjoying the free time!
Honorable Mention Stories
Guam athletes represent at the Tokyo Olympics
Guam Basketball's run in the FIBA Asia Cup
Cougars win back-to-back volleyball title
Brogan Sanchez gets Invicta win
Mikey Carbullido opens ATOS Jiu-Jitsu
Ale Ada wins Rugby Title with Dartmouth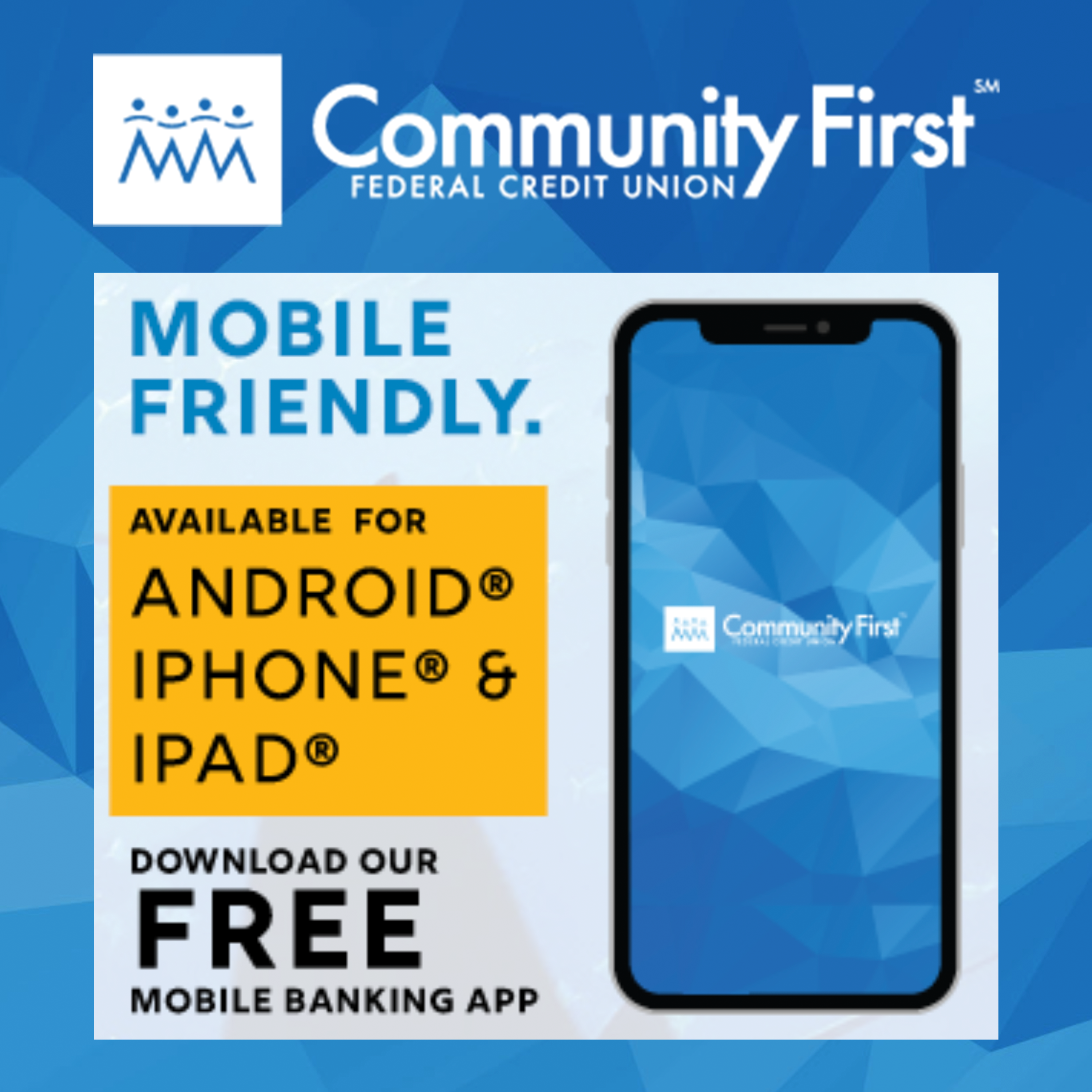 GPS Sports Calendar
SU

MO

TU

WE

TH

FR

SA
Events for November
1st
04:30 PM - 08:00 PM
JFK
05:30 PM - 08:00 PM
Various
05:30 PM - 08:00 PM
Various
Events for December
2nd
09:00 AM - 05:00 PM
FD Phoenix Center
10:00 AM - 03:00 PM
Various
10:00 AM - 04:00 PM
Various
Events for December
3rd
06:00 AM - 08:00 AM
Hilton Hotel
Events for December
4th
04:15 PM - 06:30 PM
Various
04:30 PM - 08:00 PM
GW Field
05:00 PM - 07:00 PM
Okkodo
Events for December
5th
04:00 PM - 06:00 PM
Various
05:00 PM - 08:00 PM
Various
06:00 PM - 08:00 PM
TBA
Events for December
5th
No Events
Events for December
7th
04:00 PM - 06:00 PM
Various
04:15 PM - 06:30 PM
TBA
Events for December
8th
05:00 PM - 08:00 PM
Various
Events for December
9th
Events for December
10th
05:00 AM - 09:00 AM
Skinner's Plaza, Hagatna
09:00 AM - 05:00 PM
UOG Field
Events for December
11th
04:00 PM - 06:00 PM
Father Duenas
04:15 PM - 06:30 PM
Various
Events for December
12th
04:00 PM - 06:00 PM
Various
05:00 PM - 08:00 PM
Various
Events for December
12th
No Events
Events for December
14th
04:00 PM - 06:00 PM
Various
04:15 PM - 08:00 PM
TBA
Events for December
15th
05:00 PM - 08:00 PM
Various
05:30 PM - 09:00 PM
TBA
Events for December
16th
08:00 AM - 04:00 PM
10:00 AM - 03:00 PM
Various
10:00 AM - 04:00 PM
Various
Events for December
16th
No Events
Events for December
18th
04:30 PM - 06:00 PM
Harvest Christian Academy
Events for December
19th
04:00 PM - 06:00 PM
Various
05:00 PM - 08:00 PM
Various
Events for December
19th
No Events
Events for December
21st
04:00 PM - 06:00 PM
TBA
Events for December
22nd
05:00 PM - 08:00 PM
Various
Events for December
23rd
10:00 AM - 04:00 PM
Various
04:00 PM - 10:00 PM
Okkodo
Events for December
23rd
No Events
Events for December
24th
No Events
Events for December
25th
No Events
Events for December
27th
05:30 PM - 07:00 PM
TBA
Events for December
27th
No Events
Events for December
29th
05:30 PM - 09:00 PM
TBA
Events for December
29th
No Events
31

1

2

3

4

5

6
Events for December
30th
No Events