GNOC
PRESS RELEASE - The Guam National Olympic Committee (GNOC) will be providing program support to the Interscholastic Sports Association (ISA) this…
↓ GNOC ARCHIVE ↓
Chris Duenas is set to represent Guam for the second time in this year's 2012 London Olympics in the 100 meter freestyle race.
Pilar Shimizu will be competing in her first Olympics in the 100 meter breaststroke event.
Local top runner Derek Mandell has been training vigorously in preparation for the 800 meter run in his second Olympiad, the 2012 London Olympics.
Wrestler Maria Dunn is readying to give it her all—to showcase her fourteen years of experience—in her second and final Olympic appearance.
At the age of 39, local cyclist Derek Horton prepares to represent Guam in his second Olympiad.
One of the three swimmers who will represent Guam is 16-year-old Benji Schulte. Schulte, formerly of Tamuning, will compete in the 10k marathon.
Ric Blas, Jr. will once again represent Guam in the Judo +100kg category of the 2012 London Olympics.
In her 22 years of living, the numerous accomplishments Amy Atkinson has accumulated has brought her to represent Guam in the 800-meter run in the biggest sporting event in the world.


Foody's 5 Fun Facts
AOY Anthony Cruz
DID U KNOW?
FD senior Matt Fegurgur first dunked a basketball in his freshman year when he was 6'4″. The now 6'9″ center looks to dominate high school hoops.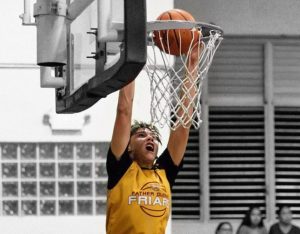 COMING SOON …
– ISA Sports League Kicks Off
– 15U Oceania Baseball Tournament
– Zach and Larry Return to Guam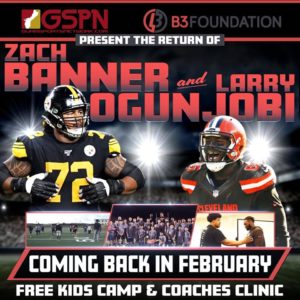 QUICK HITS
Still pumping iron: Pito Cruz, Ed Perez and Joe Duenas are some of the godfathers of bodybuilding and fitness on Guam. They're still at it with another workout together at Pito's gym.
—————————————————-