WATER SPORTS
The 24th Annual Guam Marianas International Fishing Derby concluded Sunday evening. The two-day event was highlighted by the team on 'Blu By U' who…
↓ WATER SPORTS ARCHIVE ↓
« Free diving spear-fishermen went to hunt for the largest fish they can find as they participated in this year's eighth annual Marianas Spear-Fishing Challenge «
» Crew members of the "Emmanuel" successfully caught and reeled in a 942-lb Blue Pacific Marlin at the 2012 Saipan International Fishing Derby, breaking the record for Saipan waters »
« Water enthusiast competed in the Cycles Plus Jetski Challenge II at East Agana Bay which featured a two-hour endurance race «

Foody's 5 Fun Facts
FD Friar Raymond Castro
DID U KNOW?
FD senior Matt Fegurgur first dunked a basketball in his freshman year when he was 6'4″. The now 6'9″ center looks to dominate high school hoops.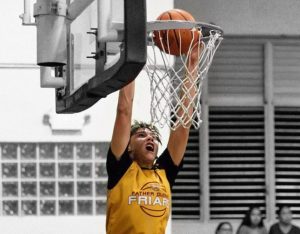 COMING SOON …
– GSPN Super Monday Party at Cowboy Ninja
– FIBA Asia Cup: Team Guam!
– Zach and Larry Return to Guam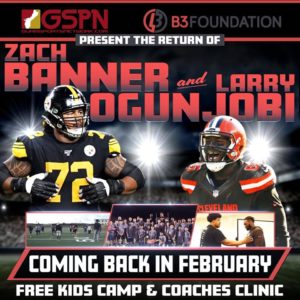 QUICK HITS
Still pumping iron: Pito Cruz, Ed Perez and Joe Duenas are some of the godfathers of bodybuilding and fitness on Guam. They're still at it with another workout together at Pito's gym.
—————————————————-